Have you ever wondered how to start an online business with no money?
We're here to help you figure it out.
Because of high inflation and burdensome financial commitments, many people turn to online businesses to make ends meet. Up to 41% of Americans started an online gig in 2022 to supplement their living expenses [1]. Other common reasons for starting an online business are to pay off debts or boost one's savings.
Whatever your motivation, here is a guide on how to start an online business with no money (or almost none).
---
5 Online businesses you can start with no money
👉 Let's go straight into five businesses you can start with no money, shall we?
1. Dropshipping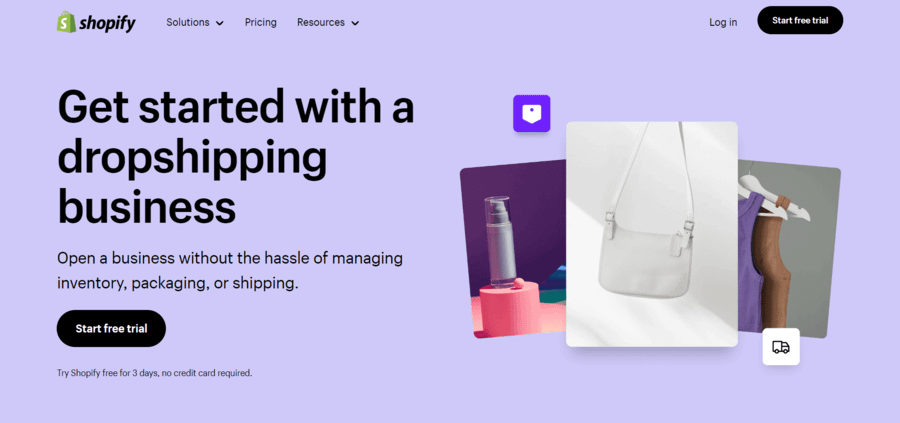 When you're considering how to start an online business with no money, one of the first business options you'll want to consider is dropshipping. Dropshipping is a business model where you don't keep any stock but take orders from customers and let a third-party deal with the handling and shipping of the products.
You make money by putting a markup on a supplier's products.
When someone buys a product, you pay a third party, be it a wholesaler, retailer, or manufacturer, and pocket the difference. The best part is that the supplier ships the goods to the customer.
Dropshippers make $1,000 to $5,000 on average. (Bluecart)
What you need to get started with dropshipping
Registered business name and a tax identification number (TIN)
Reseller's permit from your state department
Reliable suppliers that sell quality products
Domain name for creating an ecommerce website
---
Dropshipping startup costs
You can start a dropshipping business with $100-$500.
Alternatively, you can go to Shopify for more dropshipping-focused tools, with plans starting at $29/month.
Resource: What Is Dropshipping And How Does It Work?
---
2. Online Teaching
Another business you can do at zero cost is online teaching.
As the name implies, online teaching involves teaching students over the internet. You can teach students one-on-one or as a group. Tutoring can be live or asynchronous for students who want to learn at their pace. People are ready to learn everything from academics like English, Math, or History to practical skills like how to play the guitar.
You can find students yourself or teach via online teaching platforms.
Online instructors typically earn between $20 to $41 per hour [2].
What you need to get started with online teaching
Decent laptop and an excellent headset
Professional certification and/or post-secondary education in the subjects you want to teach
Learning management system like Kajabi OR
---
Online teaching startup costs
You can apply to work with online teaching companies for free if you have a decent computer and a high-quality headset.
But if you want to launch your own teaching site, you need at least $105:
Shared WordPress hosting plan $35.40 for the first year (Bluehost)
Education WordPress theme $60 to $100 (Neve)
Resource: Ultimate Guide To Starting An Online Teaching Business
---
3. Affiliate Marketing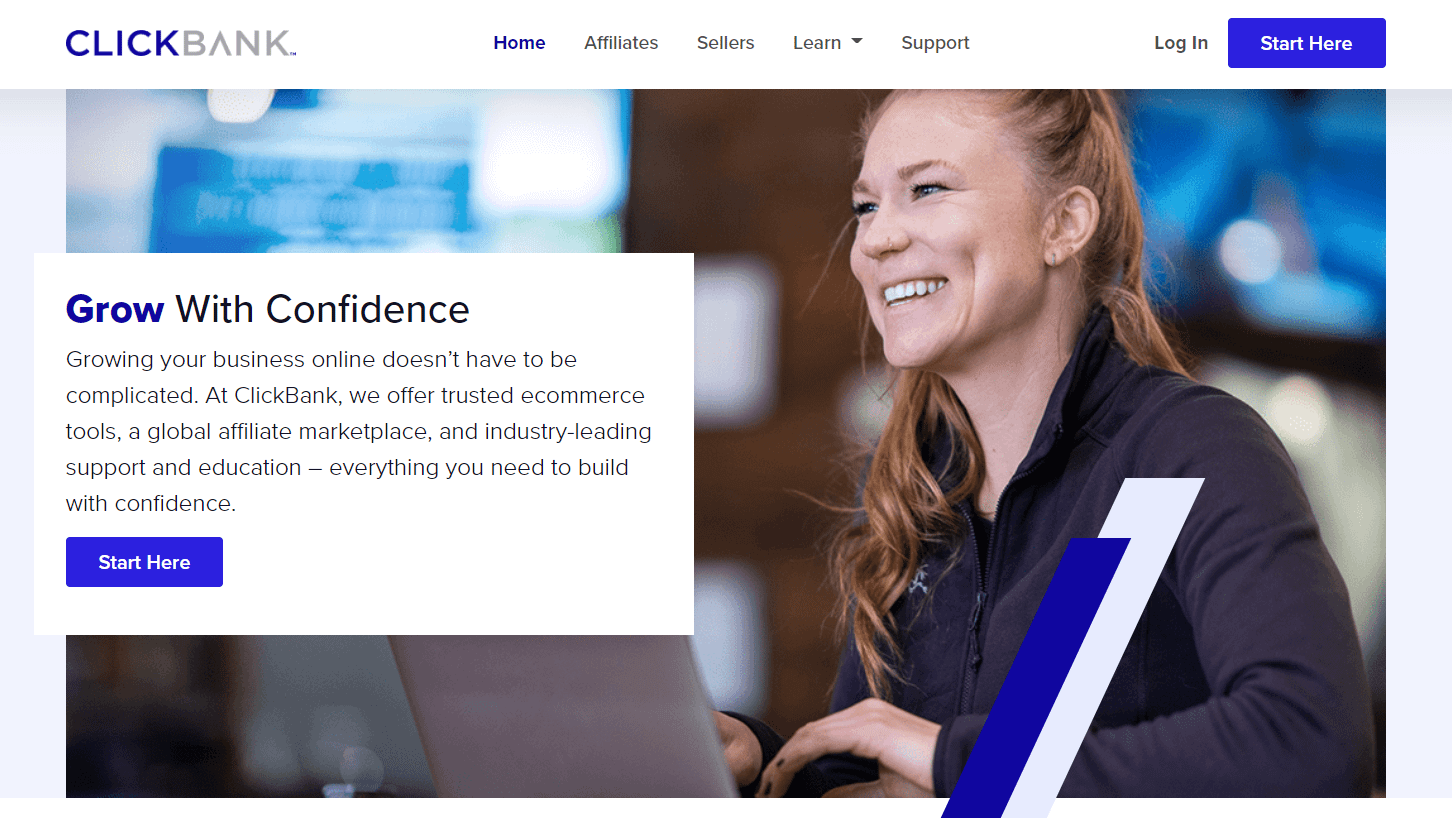 No "how to start an online business with no money" tutorial is complete without affiliate marketing.
Affiliate marketing is promoting other people's products or services and getting a predetermined commission for each sale. Your cut can be a one-time payment or recurring as long as the customer you secured keeps paying if it's a subscription product. All you have to do is match an audience's need with a relevant product, and you are in on the money.
Affiliate commission rates range from 5% to over 25%, depending on the niche or product type [3].
Beginner affiliate marketers make up to $1,000 monthly, while intermediate and advanced marketers earn $10,000+ [4].
What you need to get started with affiliate marketing
A traffic source such as a website, YouTube channel, podcast, or newsletter
A lucrative niche with affiliate programs that pay high commissions
A constant flow of high-quality content for inserting affiliate links naturally
An engaged audience that's ready to follow your recommendations
---
Affiliate marketing startup costs
The startup costs for launching an affiliate marketing business range from $0 to $350+, depending on where you are in the audience-building process.
Shared WordPress hosting plan monthly $35.40 for the first year (Bluehost)
Website theme is $0-$300 (Hestia Pro)
Resource: Getting Started With Affiliate Marketing Using WordPress
---
4. Life Coaching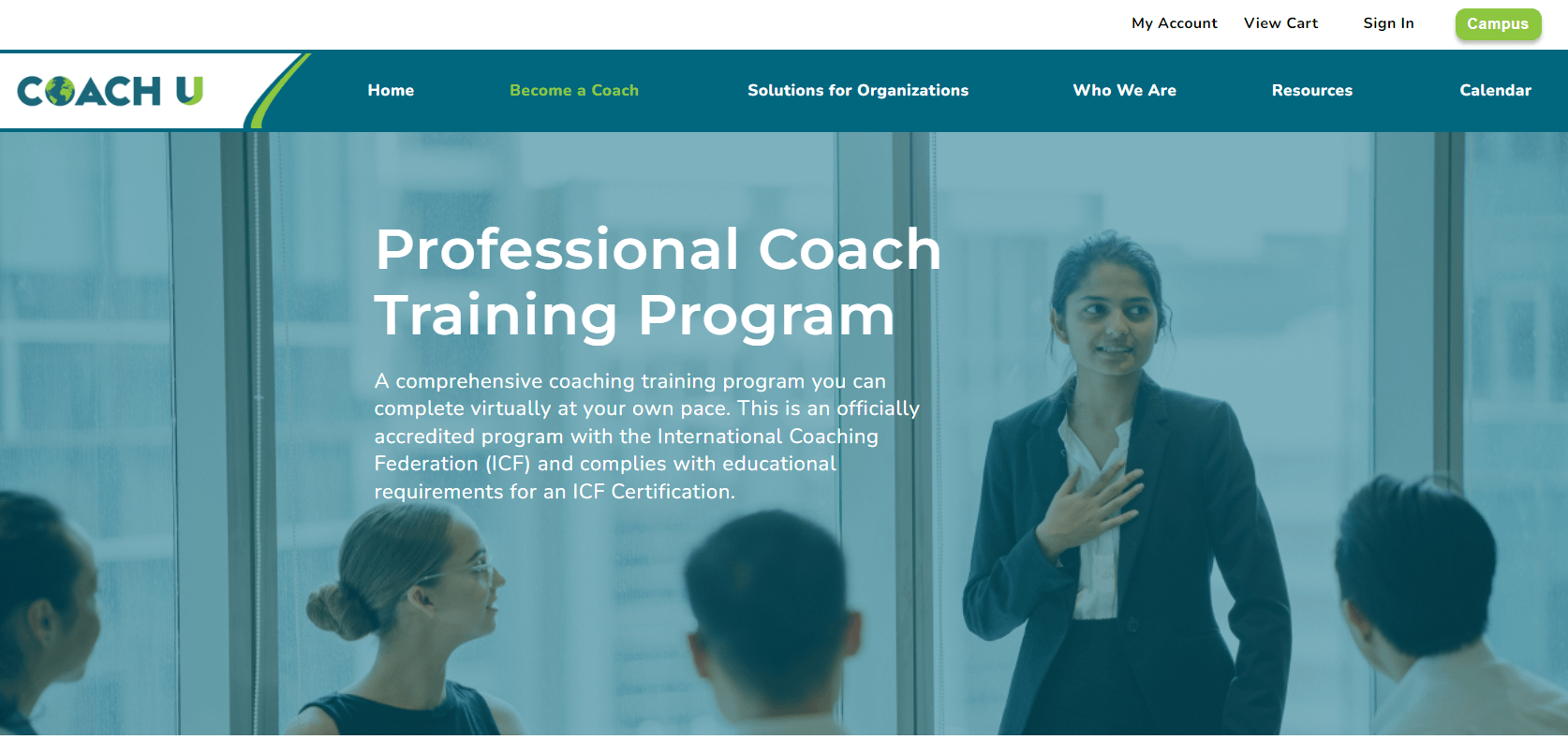 Another option for how to start an online business with no money is life coaching.
As a life coach, you help people achieve their personal or professional goals through solid, tried-and-tested advice. Coaching happens over the internet via phone, video, or messaging.
Coaches typically charge clients per session, hour, or program.
Life coaches make between $35 to $150+ per hour on average [5].
What you need to get started with life coaching
Life coach certification from a respected program
A stable internet connection, business landline, and headset
A business website with a payment gateway like Stripe or PayPal
Client management software such as Simply Coach and Quenza
---
Life coaching startup costs
You can launch a life coaching business for under $200 if you already have a decent computer and headset.
Resource: How To Become A Certified Life Coach
---
5. Freelance writing
An additional online business you can launch for free is freelance writing.
Freelance writers provide paid writing services for companies on a contract basis from the comfort of their homes. As a freelancer, companies hire you to write many content types. These content assets include blog posts, ebooks, sales pages, white papers, reports, SEO articles, email newsletters, and video scripts.
Freelancer writers earn $33 an hour on average and over $79 on the high end [6].
What you need to get started with freelance writing
2 to 3 writing samples to show potential clients
A freelance writer's website with a list of your services
A payment gateway for accepting payments from clients
---
Freelance writing startup costs
You can start a writing business without any capital by creating a profile on LinkedIn and applying for freelance writing jobs. But to grow your business, you need a website. A decent writer website costs less than $100.
Resource: How To Find Freelance Writing Jobs
---
Miscellaneous businesses you can start with no money
Other lucrative online businesses you can start with no money are:
Web design
Data entry
Virtual assistant
Information products
---
How to start an online business with no money: 6 tips
Below are six tips on how to start an online business with no money, regardless of which idea you pursue.
Leverage your skills and background
Pick a business idea that aligns with your experience, skills, and passions. Doing something you have no clue about is arduous and time-consuming. But doing a project that aligns with your skills and experience is easier and faster.
Become a specialist
Specialists always get paid way more than generalists. Plus, specializing increases efficiency and productivity. Specializing also means you have fewer competitors and clearly defined target customers.
Master multi-channel marketing
Today's customers are fluid and fussy. They demand excellent service from companies no matter which channel they are on. To win customers over, brand your business consistently across all channels, in-person, website, or social platforms.
Take advantage of social media
The average person spends two hours and twenty-seven minutes daily on social media [7]. Social media is a marketing goldmine for any target demographic. Always promote your business for free on your social media accounts.
Get a powerful laptop and reliable internet
Ensure you have an excellent computer and a solid internet connection because they are the foundation of your business. Covering these two crucial bases ensures you will be always there when customers need your product/service. If you don't currently have a good computer, look into refurbished models to save money.
Keep at it
Nothing worthwhile is easy. There will be ups and downs in your entrepreneurial journey. Stay focused and don't give up because it won't be plain sailing throughout.
---
Launch your dream online business today!
Learning how to start an online business with no money is easier than it's ever been.
Indeed, you can become a successful business owner and enjoy an extra income without spending thousands of dollars in startup capital.
The easiest businesses to start are dropshipping, online teaching, affiliate marketing, life coaching, and freelance writing.
Getting started is the easy part, though. You'll need organization, perseverance, and professionalism to build a successful business in the long term.
👉 Are you itching to launch your online business? Then brainstorming company names is the next step. Try our free business name generator tool now!