Vlog Channel Name Generator
Free vlog channel name generator, with the help of AI, for instant ideas.
Naming your vlog can be tricky. You want something that reflects your personality, is easy to remember, and conveys what your channel is about. Luckily, 😎 this guide to vlog channel names & ideas is here to help.
👉 In this post, we'll give you a five-step guide on how to find the perfect name for your vlogging channel. We'll also share name ideas we hope will spark some inspiration.
But first, is vlogging even worth it? 🤔
---
Should I start a vlog channel?
While most people use YouTube to watch music or cat videos, an increasing number of people use it to make their voices heard. This is where vlogging comes in.
📌 Vlogging (short for video blogging) is a type of content that combines elements of blogging and videography, giving viewers a personal and intimate look into someone's life.
There are many reasons why you might want to start a vlog channel:
It's a great way to connect with like-minded people from all over the world.
You can use your channel to build an audience for your business or to generate income through sponsorships and advertising.
It's an excellent way to document your everyday life.
If you're confident that 🏁 starting a vlogging channel is right for you, you'll need a great name to help you stand out from the masses.
---
What do good vlog channel names have in common?
They're memorable and catchy
A vlogging channel name is the first thing potential viewers will see when they come across your channel. Therefore, you want a name that will be memorable and catchy so that people will be more likely to click on your channel and check out your content.
With so many vloggers, it can be challenging to get noticed. But if you have an eye-catching and unique channel name, you'll be more likely to grab people's attention and attract new viewers.
Making your name catchy can also help to build brand recognition for your channel. As it grows and you produce more videos, people will start associating your name with the high-quality content they expect from you.
---
They're short
A vlogging channel name should be short for two main reasons. First, a short name is easier for viewers to remember. If your viewers can't remember your name, they won't be able to find your channel when they're looking for content on their favorite topics.
Second, shorter names are often easier to pronounce. Remember, some of your fellow YouTubers may want to reference your videos as your channel grows. So you want a name that will be easy for them to mention or write.
⌛ Note: Avoid including numbers in your name. These can sometimes look auto-generated or spammy, which is not what you want!
---
They're great for SEO
Ideally, you want a name that is both distinctive and easy to remember. In addition, you also need to consider SEO (search engine optimization) when choosing a name.
If you choose a name that includes popular keywords related to your niche, your videos are more likely to appear in search results. For example, if you plan to launch a beauty vlogging channel, you might want to include words like "makeup" or "cosmetics" in your channel's name. By taking SEO into account, you can help ensure that your target audience will be able to find your content quickly and engage with your brand.
Now that you understand the most essential elements of names for vlog channels, we want to show you our simple 5-step process 👇 for generating creative and inspiring names.
---
5 Step guide on finding the perfect vlogging channel names
1. Consider your niche
Before you start brainstorming names, it's crucial to think about your niche. What topics will you focus on? What kind of tone do you want to set?
Having a clear and defined niche can help you compete with your competitors. So, take your time in identifying what direction you want your channel to go. Then, it will be easier to come up with a name that reflects that.
---
2. Think about your audience
Who are you making these videos for? When you have a specific audience in mind, it will be easier to come up with a name that resonates with them.
For example, if you want to start a gaming vlog channel, a few names that might appeal to your audience may include:
Game On
Pixelation and Games
The Controller Cast Vlog
Hero Gaming Squared
---
3. Do some keyword research
When you're clear on your niche and who your audience is, it's time to do some keyword research. Including keywords in your channel name can help people find your videos more easily.
To get started, ask yourself this simple question — What words are people searching for when they're looking for videos like yours?
There are a few keyword research tools that can help you during this process, and some of our favorites are:
🎁 If you want to know more about SEO, check out our guide to choosing an SEO domain name.
---
4. Use a vlog channel name generator
If you're feeling stuck, try using our name generator. It will give you excellent vlog channel name ideas in just a few seconds. Plus you'll be able to see what domains are available under those names, which is helpful if you want to create a website to go with your vlog.
To use it, enter some relevant keywords or phrases and click the "Search Domain" button. This will then present you with a list of potential names to choose from.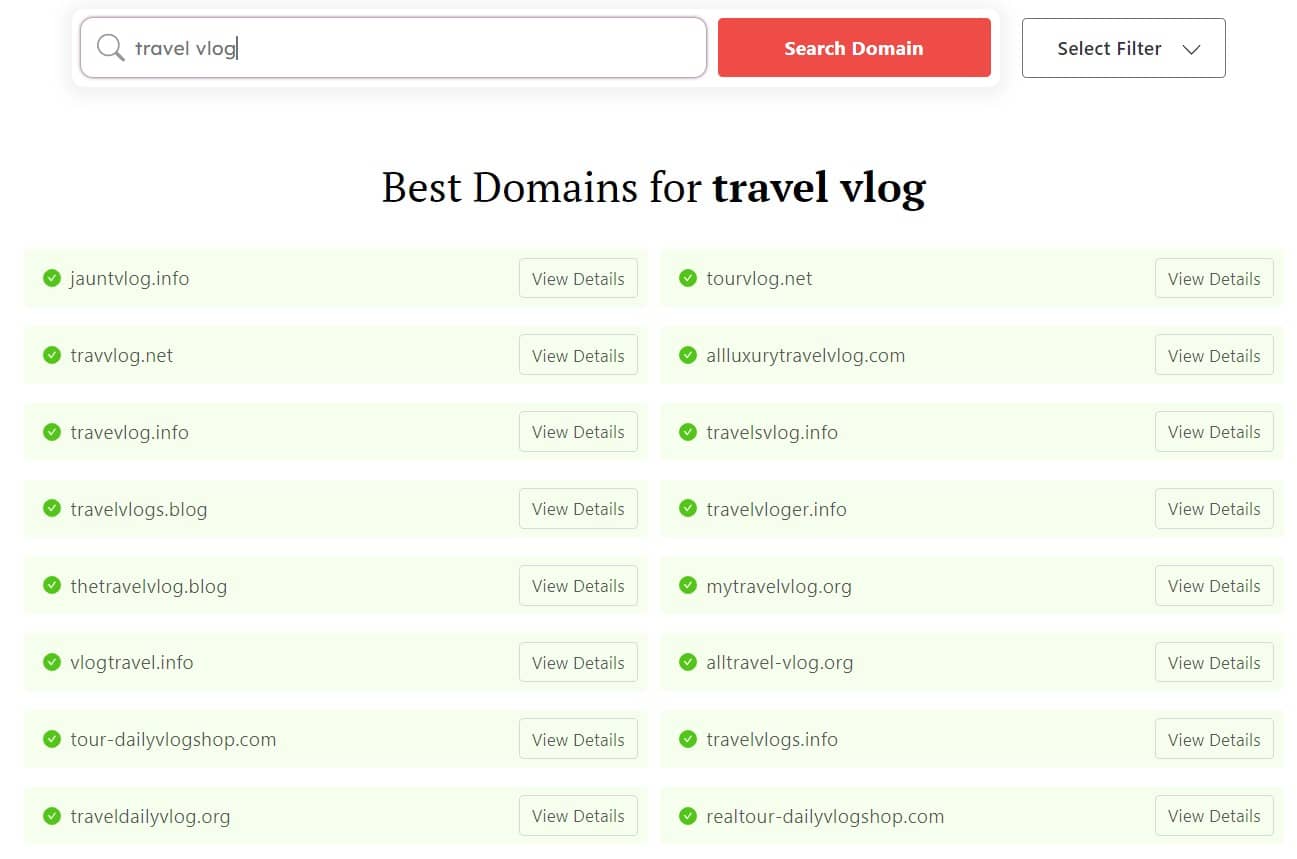 While some name generators simply give you random combinations of letters and numbers, ours is AI-powered and uses algorithms to generate the most relevant results for you.
---
5. Check name availability
Before creating a YouTube channel, it's important to check if the name you want is available. Otherwise, you might end up with a name that's already been taken or that isn't allowed.
Here's how to check if a YouTube channel name is available:
First, go to YouTube and sign in. Then, click on your channel name icon in the top right corner. From the pop-up window, scroll down and click on "Settings."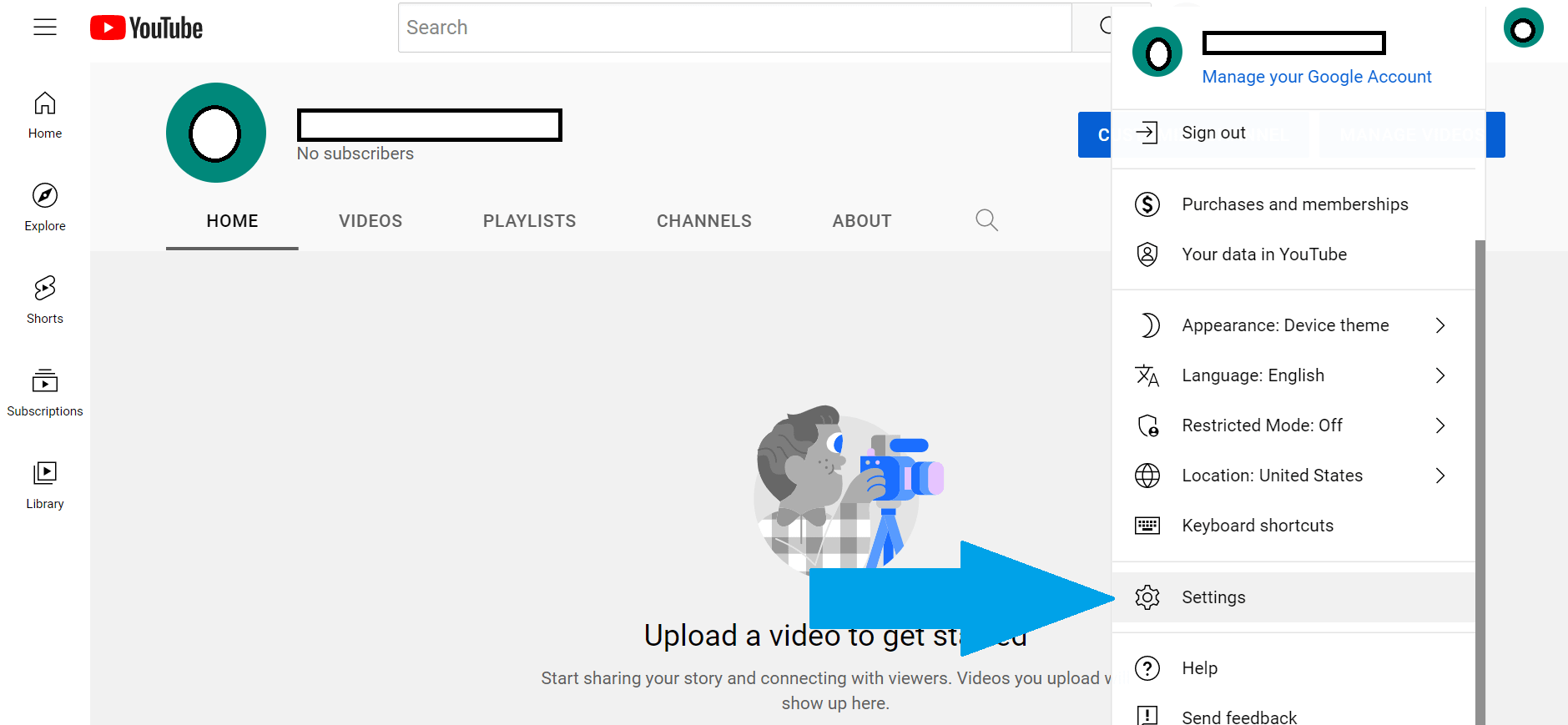 This will take you to your Account page. From here, click on "Create a new channel."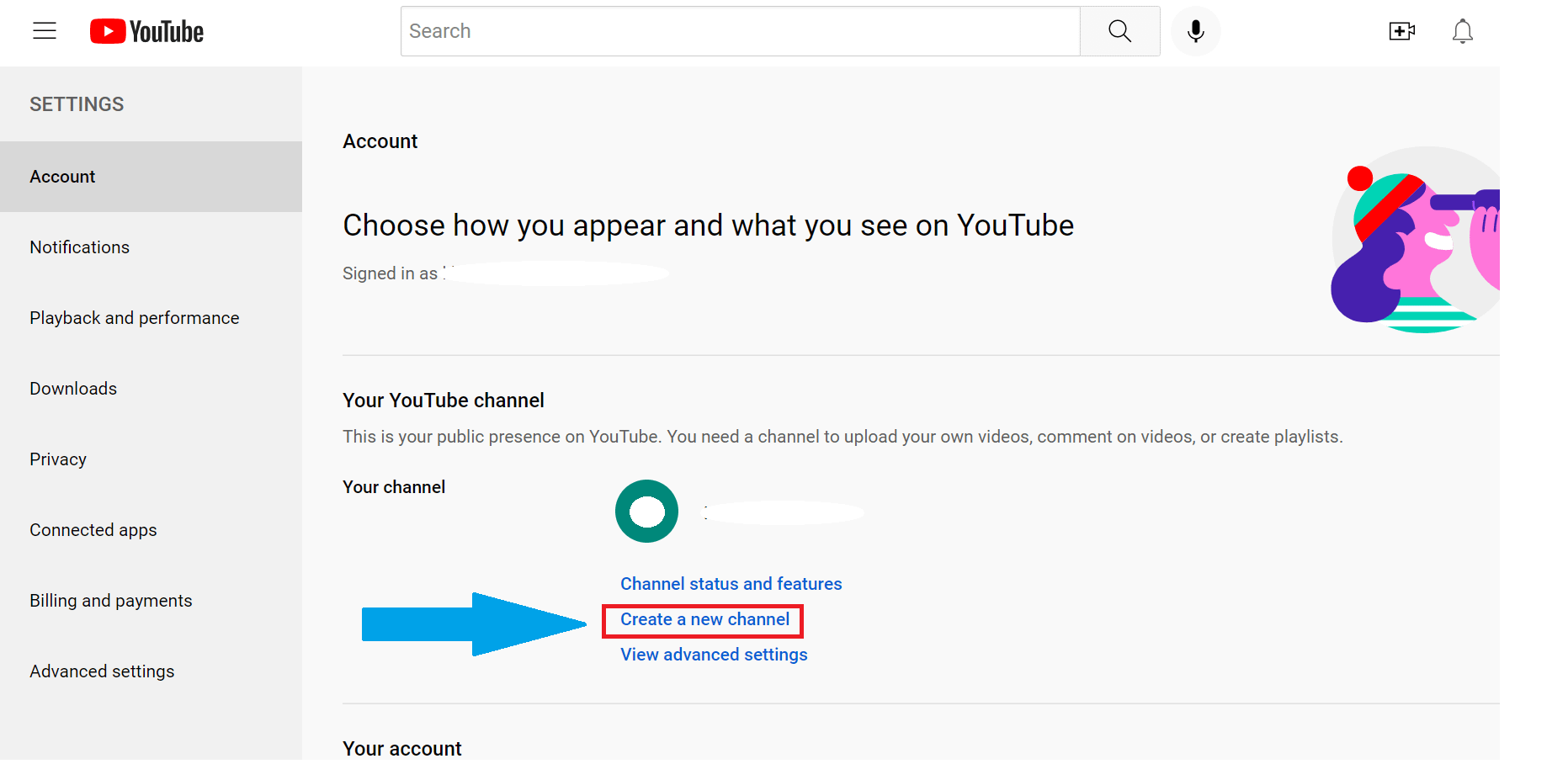 On the next screen, you'll be instructed to "Create your channel name."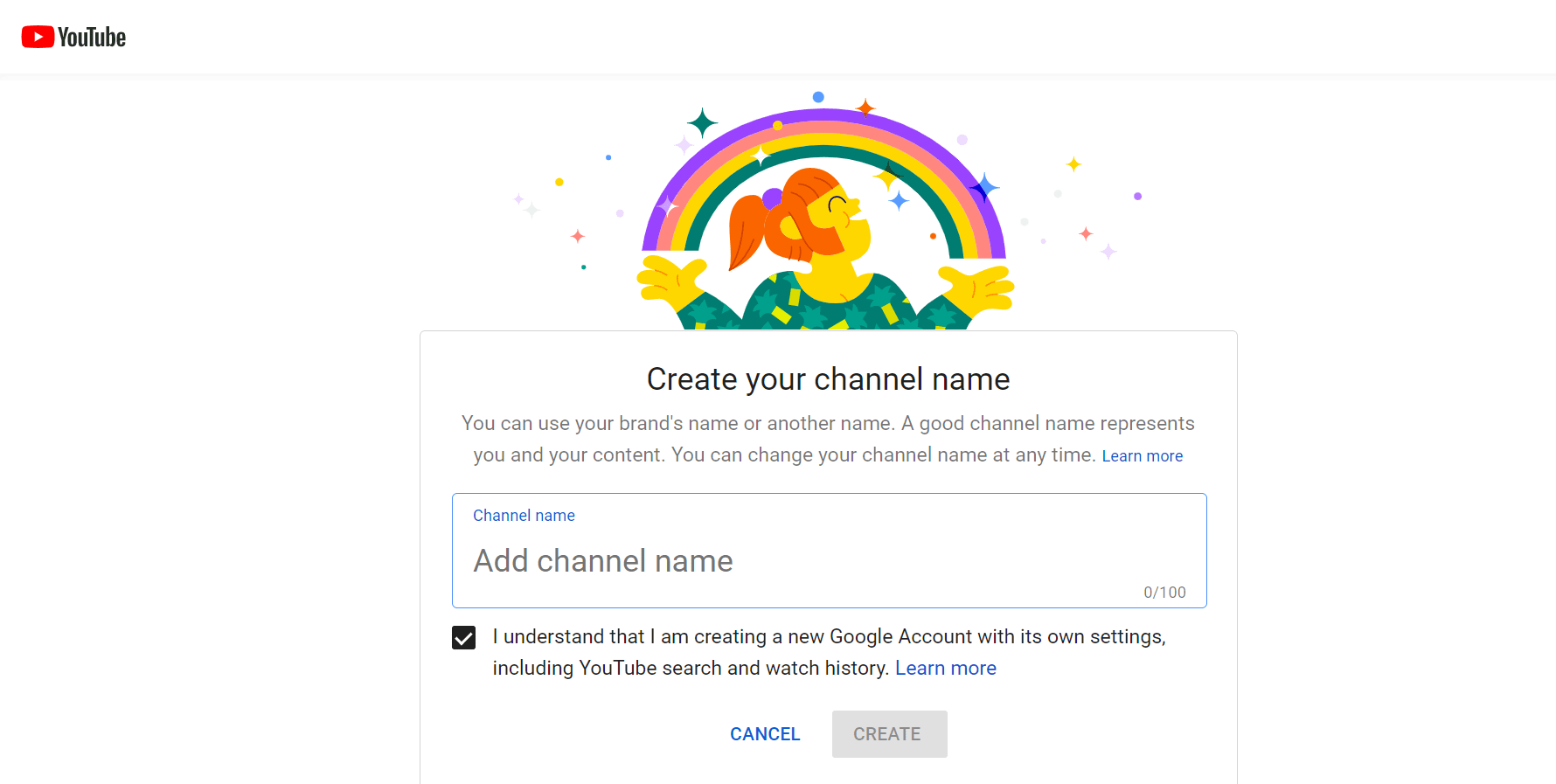 Enter the name you want for your channel in the field, tick the box below, and click "Create."
You'll proceed to the next step in creating your channel if the name you want is available. If it's unavailable, you'll see a message (like the one below) saying that the name is already taken or that it's restricted.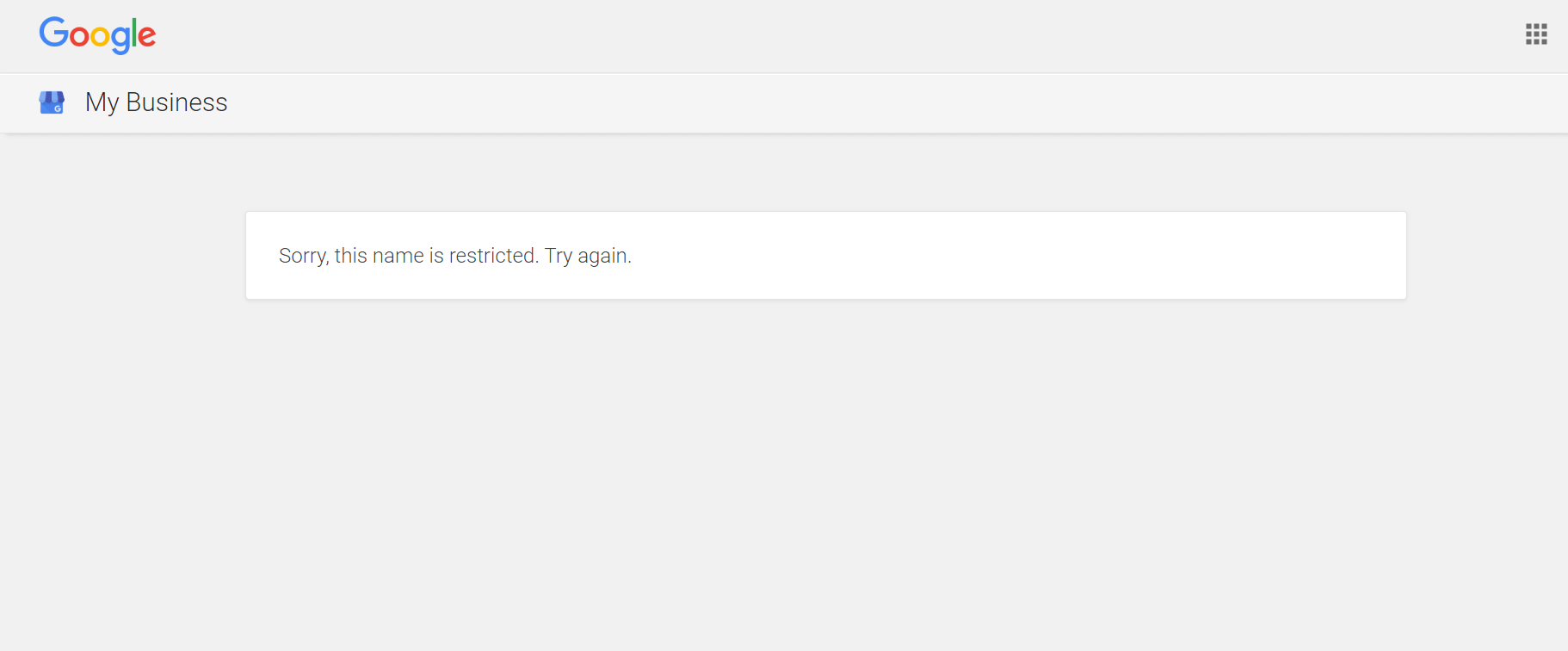 Repeat this process for every vlog channel name idea until you find one that you love and is also available.
---
50 Vlog channel names in different niches
10 Beauty vlog channel name ideas
Savvy Looks Vlog
Balanced Beauty Vlog
Wizard Beauty
Fearless Beauty 365
The Beauty Genie
Beautifully Abstract
Plain to Glamor
Hollywood How-tos
Just Bliss and Beauty
Let's Be Fabulous
---
10 Travel vlog channel name ideas
Travel Asia 365
On The Go Again
Unexpected City Tours
Undercover Explorer
Cultures on the Planet
The Traveling Loner
Global Scenery
Suitcases and Surprises
Further We Go
Fulfilling Travels
---
10 Lifestyle vlog channel name ideas
Lens On 365
Vlogging Little Pleasures
Life Officially
Simple Loner Living
Everyday Uncut
Every Simple Adventure
Bio Vlogging Lens
Symmetry Lifestyle
Take Off Today
Compact Lifestyle
---
10 Fitness vlog channel name ideas
Fitness and Health Vision
Simple Vlog Yoga
Fitness Workout Sessions
Millennial Thrive
Linear Fitness
Fit Life
Just Fitness
Athletic Home Gym
Prestige Vision Athletics
The Powerlift Vlog
---
10 Gaming vlog channel name ideas
Gaming Is Paradise
Live Gaming Central
In Control Gaming
Life of a Gamer
Gamer Club Time
Unlimited Lives Unicorn
Play Kingdom Pro
Gaming Hack Hero
Gamer in You
Gaming Fans Unite
---
Name your channel today!
So, what do all of these tips boil down to?
Finding a great vlog name starts with considering your niche, thinking about your audience, and doing some keyword research. You can then use our name generator to help you get some inspiring vlog channel names. Lastly, remember to check if the name is available for you to use.
👉 If you take the time to develop a creative and memorable name that accurately represents your channel and its content, you'll be well on your way to success! 🙋