Artist Name Generator
Free artist name generator, with the help of AI, for instant ideas.
An artist name generator is helpful for anyone who needs a little inspiration. Whether you're looking for a pseudonym or a business idea, this online tool is perfect for giving your art a new twist.
Don't know where you start? Don't panic: the creative process can sometimes become stagnant even for the most talented illustrators, painters, and animators.
If you're a creative soul who wants to showcase your work and gain recognition, you're in the right place. In this guide, you'll find key insights on creating an artist name and using an artist name generator to give your art the space it needs to grow even further.
? Read on to discover:
How to use the DomainWheel artist name generator
Some other tips for how to come up with an artist name

30 artist name examples
Let's get started!
---
What is an artist name generator?
An artist name generator like the DomainWheel generator is an AI-powered tool that generates thousands of original name ideas for brands and companies of any size.
Here are a few reasons why you should use DomainWheel as part of your naming process:
It's easy to use.
It has a clean design.
It only displays original and available names.
You can register a domain name straight away.
It's 100% free!
? Follow these steps to get started with DomainWheel's cool artist name generator:
Add one or more relevant keywords in the search bar and press Search Domain. For example, if you're a painter, you could put "painting". Or, you can get more specific with something like "watercolor".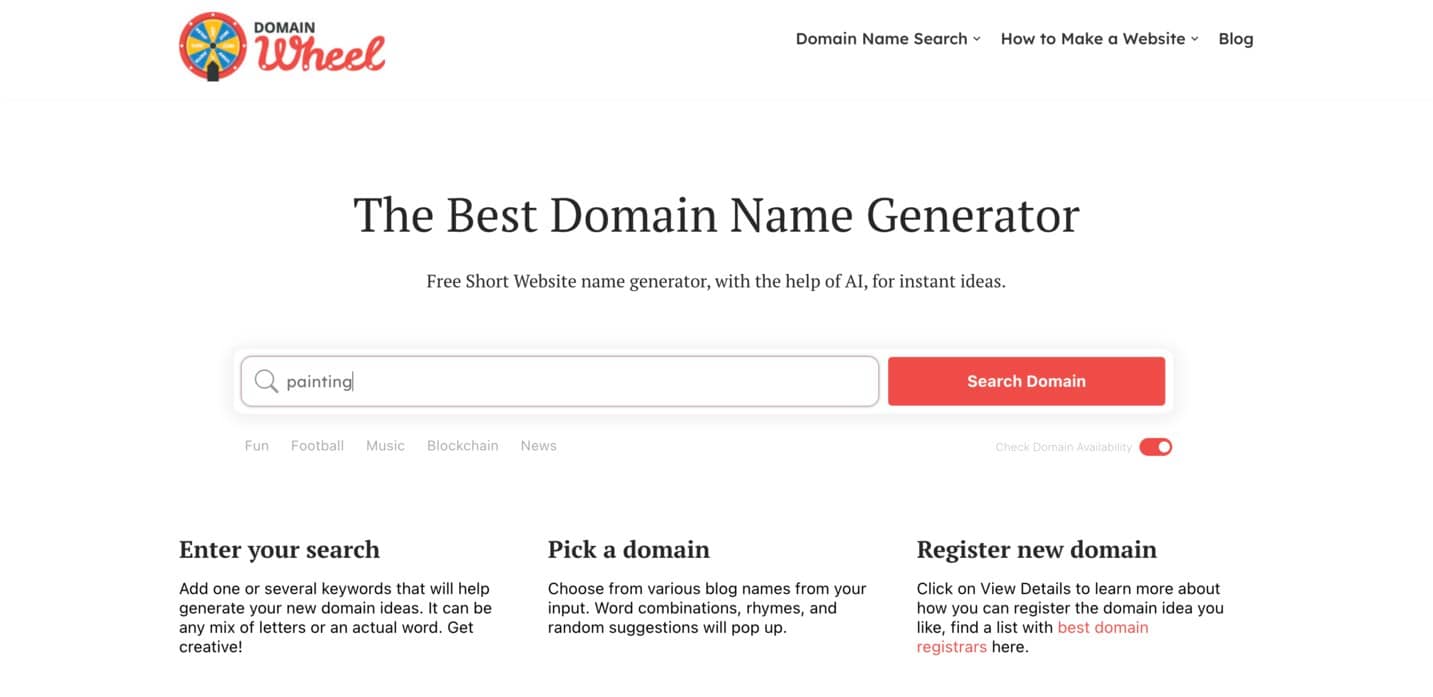 See the results of available domain names.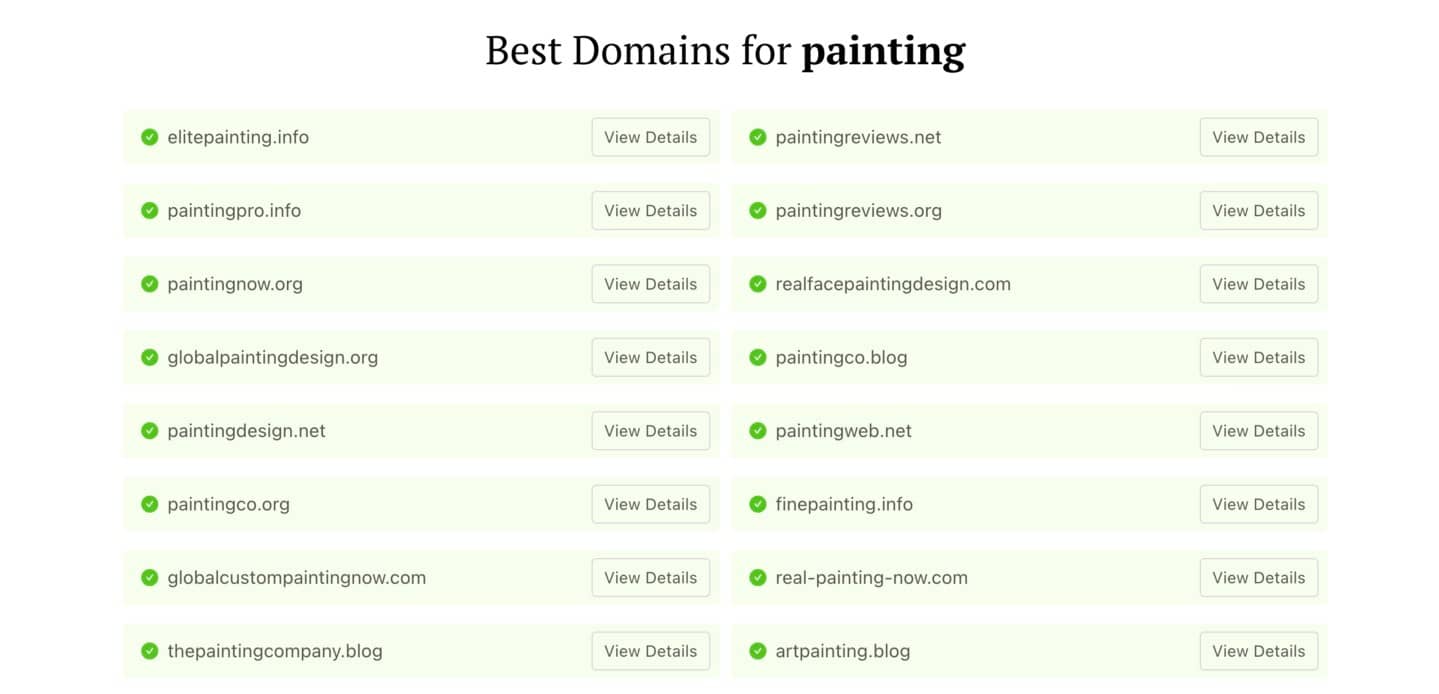 Use filters to narrow your search by character count, the number of keywords, and domain extensions.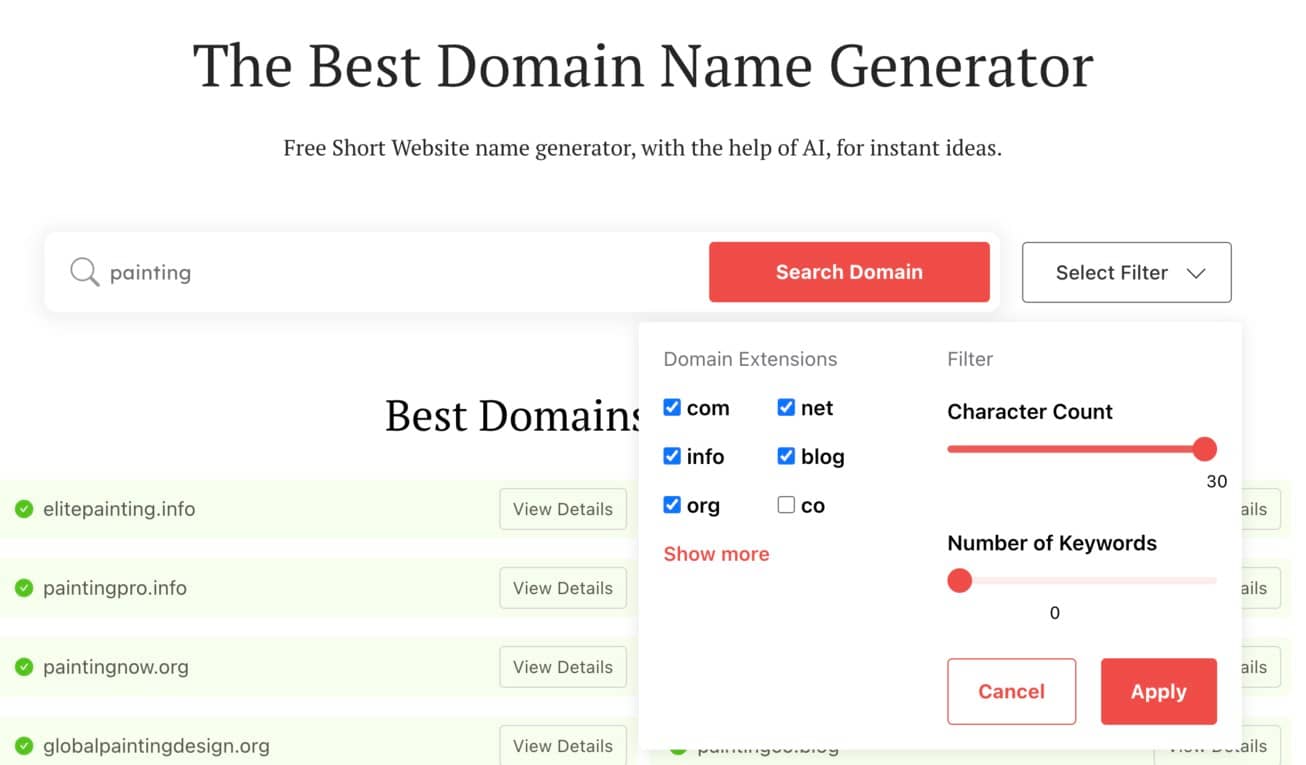 If you're looking for more of a creative and random artist name generator, you can scroll down to find some more creative suggestions based on phonetics, rhyming, or even random details.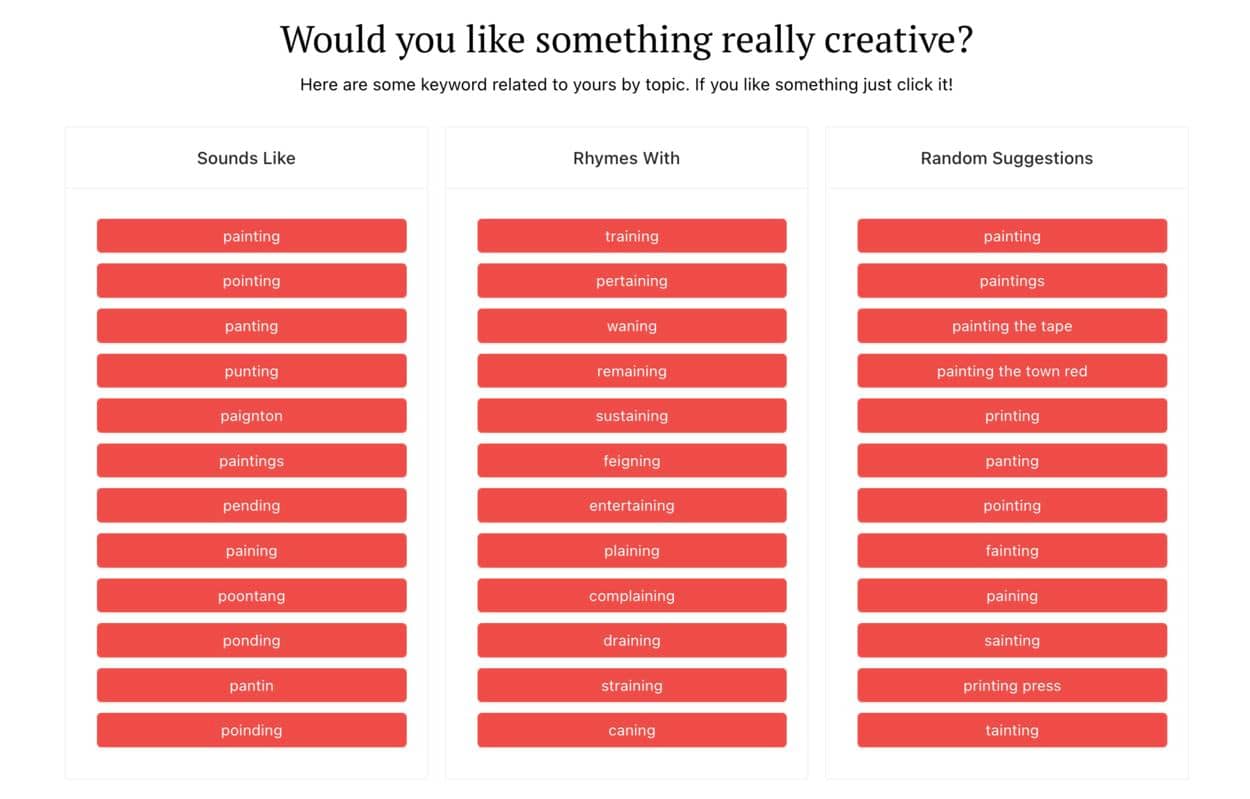 Once you pick a name, click View Details. Register or buy the domain name before anyone else does!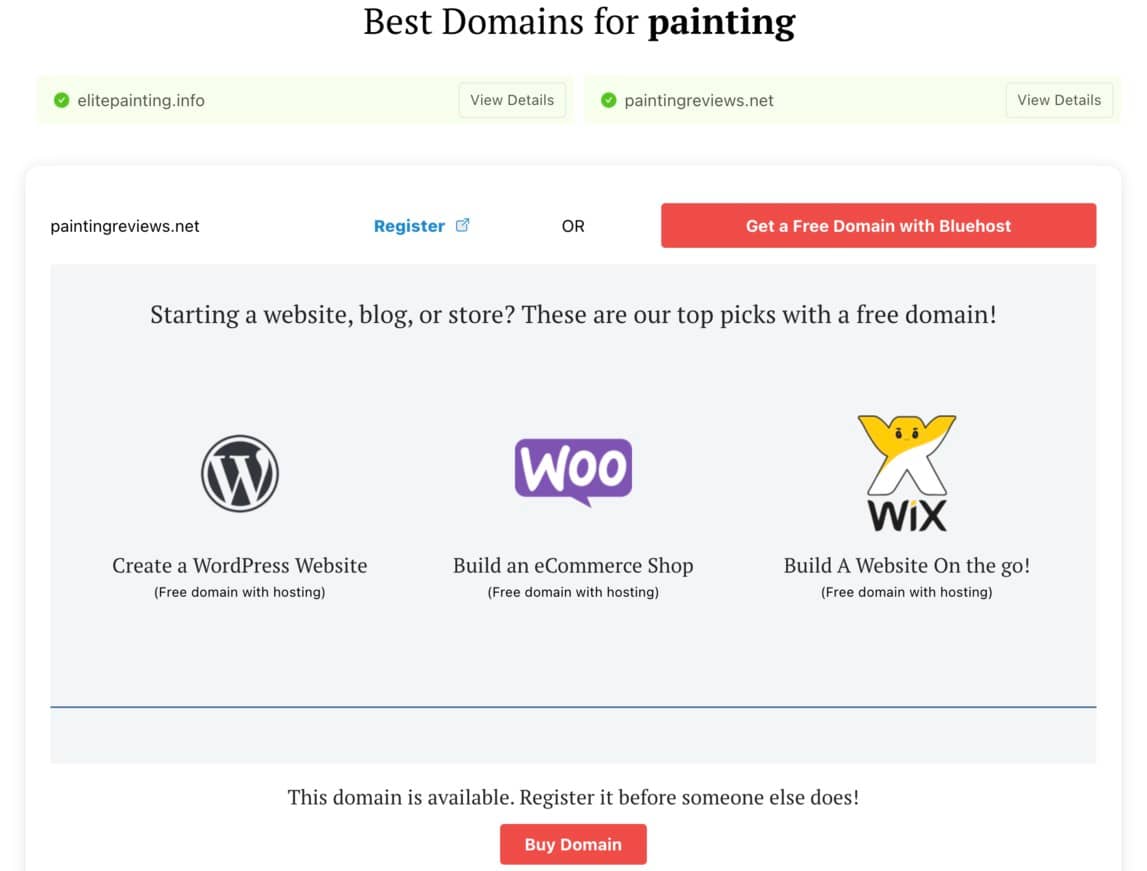 ---
How to come up with an artist name
A name is one of the most critical aspects of your artistic identity: it reflects who you are and what you want to accomplish.
Several factors may affect your decision when choosing it. These include what kind of artist you are, your passions, and your areas of expertise.
Are you ready to find an artist name that will help you boost your career? Follow these tips to pick a name that stands out from the crowd:
Make it meaningful
A meaningful artist name fits your style and reflects your artistic vision. This includes names that evoke a sense of playfulness, whimsy, or intelligence.
An artist's name is an essential part of branding and can be one of the most critical factors in determining your success. A well-chosen name can establish your art business as unique and help set it apart from competitors.
When searching for a name, consider what makes your art stand out from others in its category:
Is there a distinctive feature that sets it apart from other artists?
Does it reflect your vision and mission as an artist?
Is it clear, simple, and memorable?
As an artist, creativity is part of your routine. Apply the same rule when naming your brand: innovate, let your creativity flow, and choose a name you love.
Keep reading to learn how you can find original names and get ideas from successful real-world artists.
---
Make it unique
Avoid generic names.
Think about it. You're an artist. You have your style, personality, and way of self-expression. Creating a unique artist name is the first step towards getting people to know you and recognize your work.
Your name is like a fingerprint, and it's the first thing people will see when they look at your art pieces. If people can't identify your work, they won't buy it!
Your artist name must be:
Authentic: choose a name that's true to your art and yourself. E.g., Urban Artista.
Catchy: pick a name that sticks in people's minds. E.g., The Graffy or Realista.
SEO-friendly: use keywords related to your industry to build a name that people can easily find in search engines. E.g., Painter and Tasty or Art Sparkly. To learn more about this, check out our guide to SEO domain names.
It's challenging to be distinct in an industry full of artists with similar-sounding names. If you don't have a unique name, people will be able to confuse your art with someone else's. How can you know if the name you're thinking of is already taken?
Take these steps:
Do a quick Google search
Search the name on social media
Search the name on music streaming services like Spotify or Apple Music (if you're using a music artist name generator)
Check the name on your country's trademark database (the United States Patent and Trademark Office database for US-based businesses)
This way, you'll be able to focus on original names and discard ideas that aren't available for you to use.
If you're still struggling to find a suitable name for your art business, read our guide on how to come up with a business name.
---
Find inspiration in real-world artists' names and businesses
There are many great real-world artists and businesses' names to choose from if you're looking for inspiration.
Electronic music legend Deadmau5 took his artist name from a chat room username.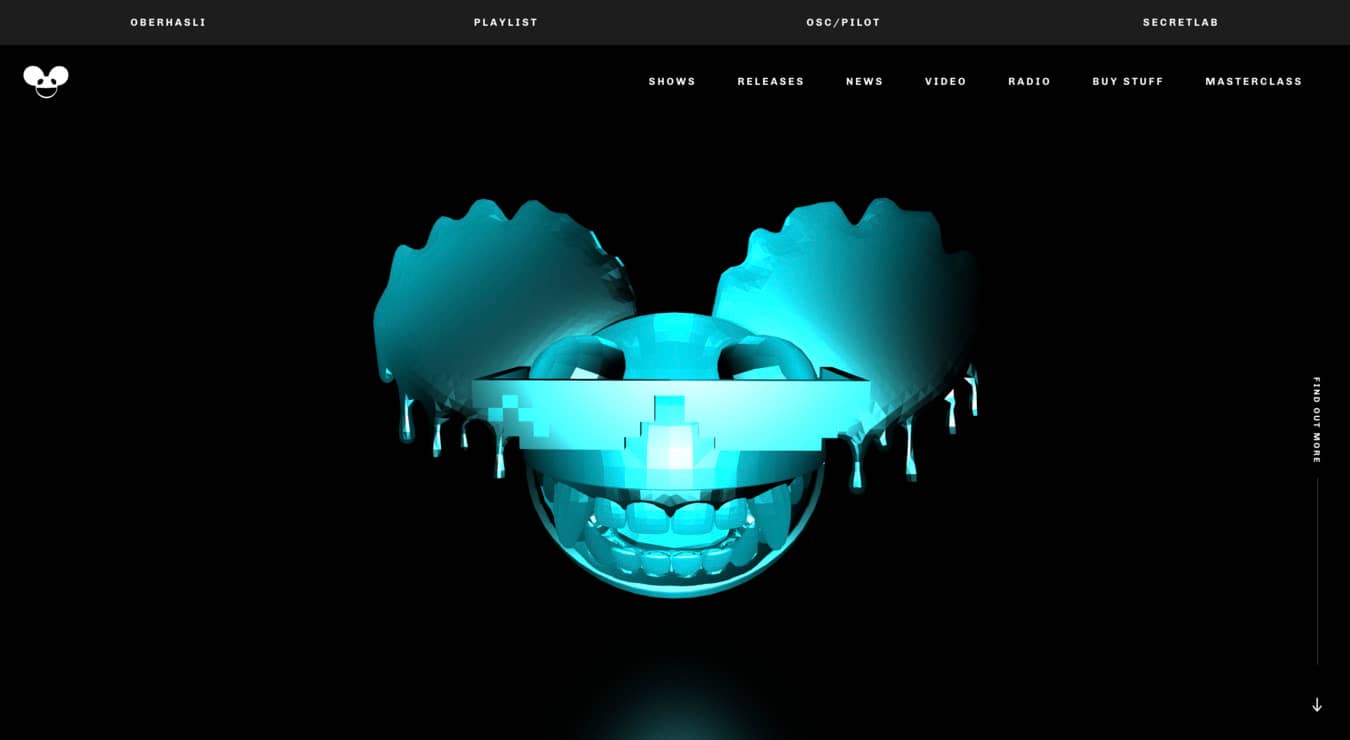 The Canadian DJ and producer told people in a chat room that he found a dead mouse inside his computer. From that moment, he started using Deadmau5 as his username and later as his artist name.
Banksy is the most mysterious artist of all time. Some say his real name is Robin Gunningham. Many others say he is Robert Del Naja, founding member of the English band Massive Attack. As of today, Banksy's true identity hasn't come to light.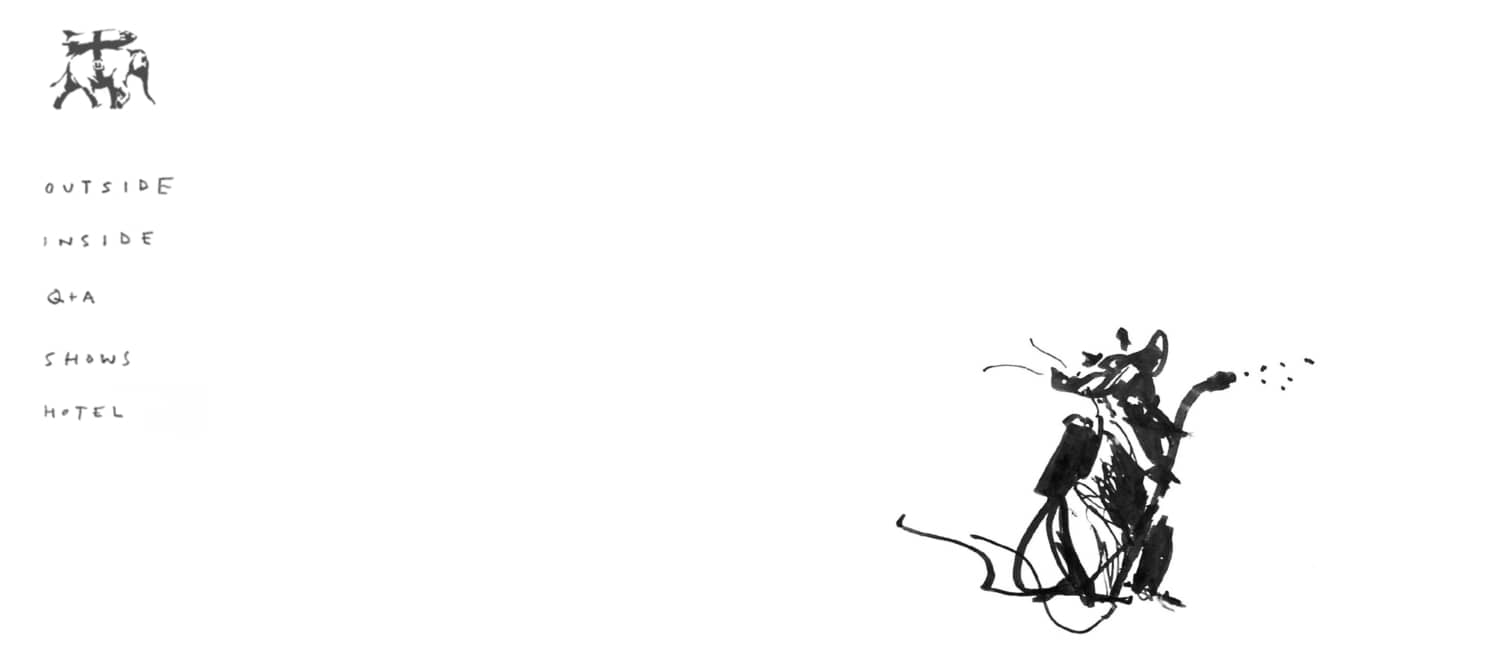 Banksy started his career under the nickname of Robin Banks. Soon, he changed it to Banksy because it sounded more catchy and memorable.
Artist Stop Being Poor is an online club for creators and one of the most original and sarcastic names for an artist's business we've ever seen.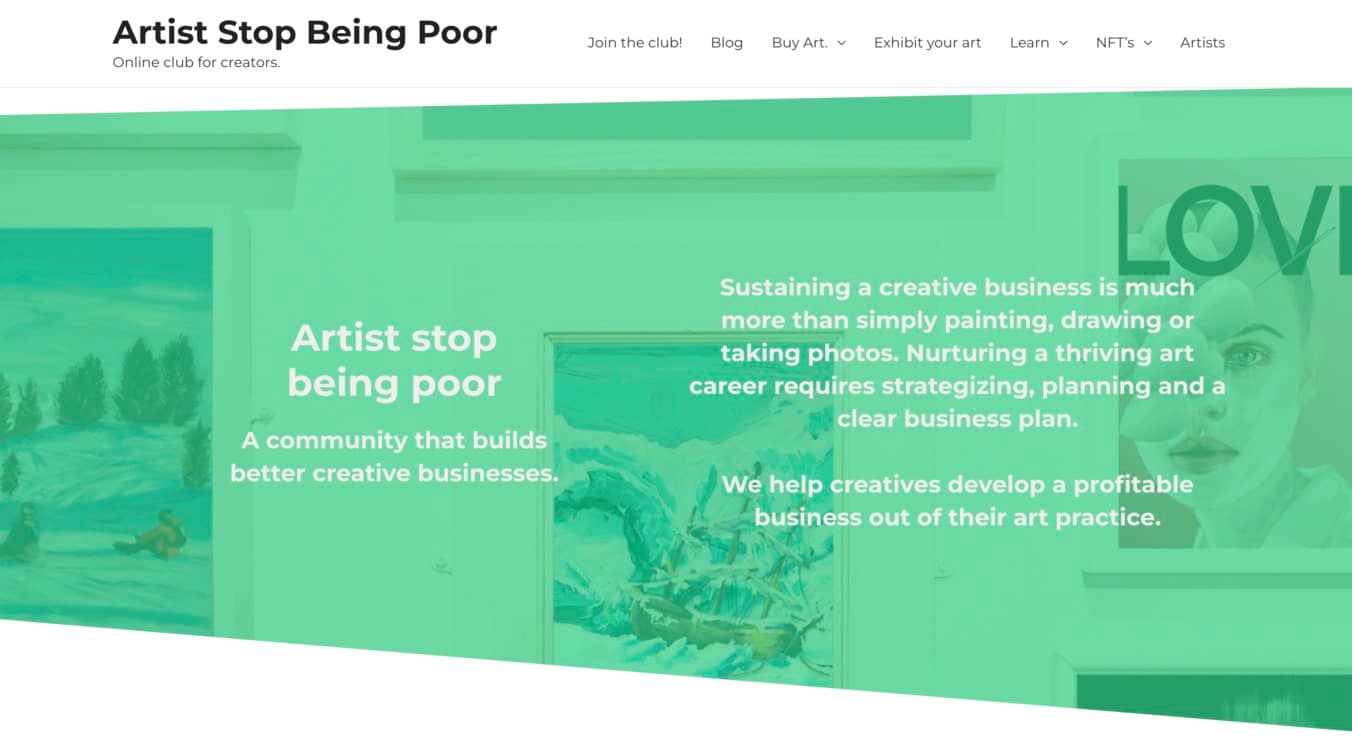 This platform's mission is as clear as its name: to empower artists to create and share their art and build a successful and profitable career.
---
Use an artist name generator
We kind of covered this above, but it's worth another look.
If you need help with how to come up with an artist name, you can try an artist name generator to get those creative juices flowing.
DomainWheel is a domain and business name generator you can use to choose and register your artist name at the click of a button.

Write a keyword in the search bar, pick an available name and register it instantly.
---
30 artist name generator examples and ideas
Let's be honest: we all have slow and unproductive days. And you know what? It's normal, and you shouldn't get frustrated about it.
What can you do when you need inspiration, but it just won't come? DomainWheel is the answer to your prayers.
Find below a list of 30 artist name ideas and art company name ideas you can use to launch your business.
Digital Painter
Forest Painter
Real Custom Painting
Painting Online
Painting Tech
The Artist's Eye
An Eye for Art
Real Art Center
Life in Paint
Paintress Supreme
The [location] Painter
Remix Paintings
Oil Paint Aficionado
Painter of Souls
---
Music artist name generator ideas
Songs With Soul
A Guitar and a Dream
The Sunshine Singer
[Location] in Song
Musical Me
I Dream in Song
Musicians' Paradise
Not Your Dad's Rock
---
Makeup artist name generator ideas
Mistress of Makeup
[Location] Cosmetics Club
More Than Makeup
New Makeup, New You
Bring Out Your Beauty
The Makeup Matchmaker
The Wedding Makeover Maven
Makeup Your Confidence
If you're in the makeup space, you can also check out our full post on ? choosing a makeup and beauty business name.
---
Pick the perfect artist name today ?
Famous artists and art brands have one thing in common: they all have outstanding and unforgettable names.
If you want to shine in the art industry, you need a creative name that describes yourself and your work and will catch your target audience's eye.
Follow these steps to choose a suitable name for your art business:
Use an artist name generator
Choose a meaningful name
Build a unique artist name
Get inspired by real-world artists and art businesses
Once you find the perfect artist name, you'll probably want a website to go along with it to stake out your space on the web. To make that happen, you can follow our step-by-step guide on ? how to make a website.