Finance blog topics are the foundation of remarkable personal finance blogs.
For your blog to take off, you need tons of quality topics to fill up your content calendar. But it's hard to find good financial blog topic ideas 📝 week after week.
The good news is that you don't have to do it on your own. 👉 In this article, we will give you 15+ engaging blog topics for finance to inspire you on your blogging journey.
---
15+ finance blog topics
1. Personal finance stories and experiences
Your personal experiences with money can be a goldmine of content ideas for your finance blog. The best part? It's inimitable content that resonates with readers.
Here are some personal money blog examples:
How I Paid Off $50,000 Credit Card Debt in 3 Years
How I Developed a Healthy Relationship With Money
Teaching Kids About Money: 3 Tales Told by My Children
You can also leverage the power of user-generated content by publishing the stories of your readers.
---
2. How to make money and side hustles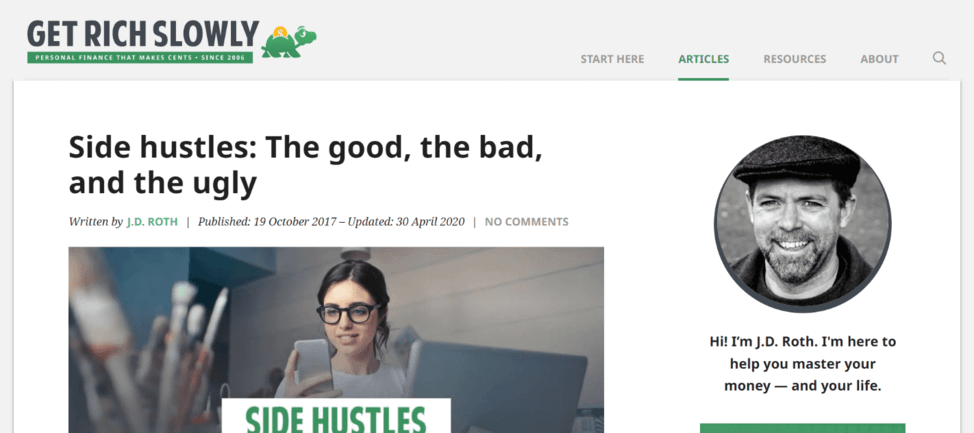 With the current economic squeeze, everybody wants to know how to make extra money to supplement their regular income. How to make money online and home side hustles are hot topics right now.
Talk about side hustles for your target audience, be it:
Stay-at-home moms
College students
Teachers
Nurses
Lawyers
Working dads
Blue-collar workers
Creatives
Consultants
You can also share online money-making ideas everyone can try, like how to make a website for affiliate marketing or how to flip domains.
---
3. Money-saving tips
Saving 💰 money is everyone's dream. But very few people get it right. Your readers will stick with your blog if you give them actionable tips on how to save money and build financial security in these tough times.
21 Tips and Tricks To Saving Money on Groceries
How to Save Money When Buying a Home
3 Money-saving Secrets You Probably Never Heard About
Angle your tips to the specific audience you are writing for. You could cover money-saving tips for young adults, singles, families, students, senior citizens, small business owners, young couples, etc.
---
4. How to overcome debt
Debt is a modern-day scourge. No matter who your target audience is, they're probably struggling with debt, so finance blog topics 💸 that help them overcome that debt are sure winners.
Some debt-related blog ideas are :
30 Ways To Get Out of the Debt Trap
How To Get Out of Debt Without Paying
Debt Management Tips for [Niche]
---
5. Investment ideas and tips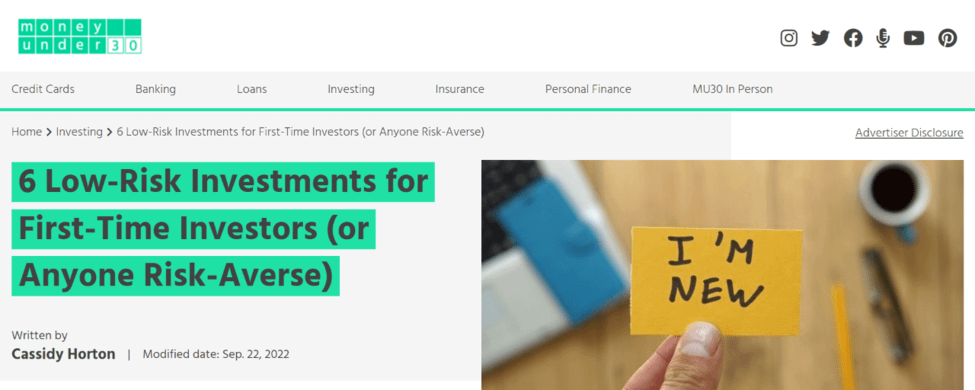 Everyone from college students to senior citizens wants to know how to grow their money. Help your audience navigate the treacherous waters of investments and they'll reward you with their attention week in and week out.
Touch on topics like:
Cryptocurrency and bitcoin- are they rich goldmines or slimy scams?
Types of investments and who they are best for, e.g. stocks, bonds, annuities, options, mutual funds and exchange-traded funds (ETFs), real estate, and dividend stocks.
Common investment mistakes and how to avoid them.
---
6. Budgeting tips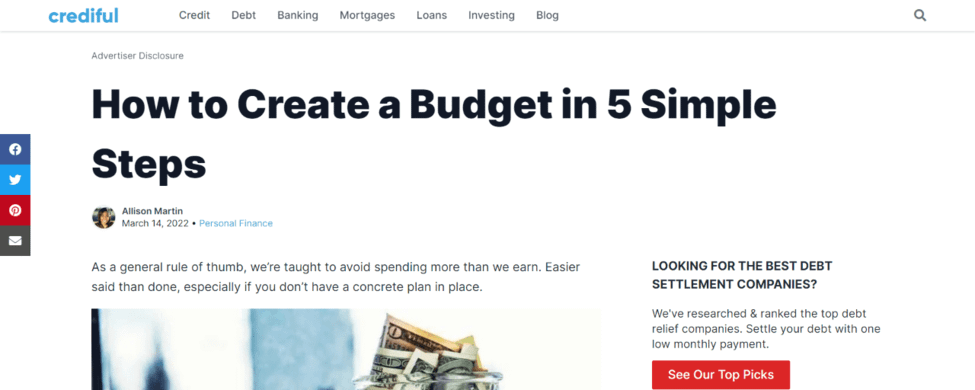 Budgeting guidance is another trending personal finance topic. Assist your audience to turn their financial dreams into reality through strict budget plans and they'll become loyal blog followers.
Here are a few ideas to consider:
5 Best Free Budgeting Apps in 2022
An Introduction to Financial Discipline and Its Benefits
12 Budgeting Tips for [Niche audience]
What Is a Financial Planner, and Do You Need One?
You can also create content on how to use budget calculators. Budget calculators are a highly searched topic so you can get a lot of organic traffic if your article resonates with readers. To maximize conversions, link your budget calculator from the post if you have one.
---
7. Home buying tips
Americans 🌎 spend more on buying a house than they do on any other expense. With the standard American home costing a hefty $428,700, people need all the help they can get to finance a house and make their dream of owning a home come true [1].
That's where you come in with solid home-buying advice like:
Mortgage Refinancing and How It Works
10 Tips for First-time Home Buyers
7 Mortgage Tips To Help You Land the Best Deal
How To Make an Irresistible Cash Offer for a House
---
8. College-related finance topics
Next on our finance blog topics list is college-related content. Today, 55% of students 👨‍🎓 leave college saddled with debt [2]. So parents and students are looking for better ways to raise money for schooling and/or pay off education loans fast.
Below are a few college finance blog post ideas:
21 Finance Tips for College Students
How To Get a Student Loan and Pay For College
10 Ways To Pay Off Student Loans Faster
---
9. Retirement advice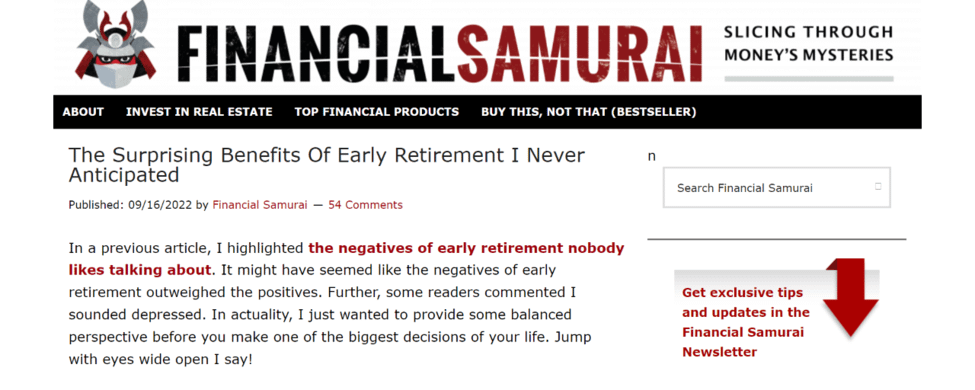 I'm sure you will agree with me when I say most people would like to ride into the sunset with a substantial nest egg in their senior years. But people don't know how they can do it. That's where your retirement financial blog post ideas like the ones below come in to save the day.
What Is Retirement Planning and Why Is It Important?
10 Tactics To Help You Boost Your Retirement Savings
7 Retirement Planning Mistakes and How To Fix Them
---
10. Banking tips and tricks
Banking is a crucial part of personal finance. Guide your audience in banking matters by writing about:
X Banking Tips for [Target audience], e.g. students, young millennials, small business owners, newlyweds, senior citizens, etc.
Proven tips to lower or avoid bank charges such as banking online, using free checking or savings accounts, maintaining a minimum monthly balance, and so on.
Banking secrets most people are clueless about, e.g. banks push overdraft fees, banks make money by loaning your money to other people, etc.
---
11. Money mistakes to avoid
Nobody wants to make mistakes in life, especially with their hard-earned cash. 💳 That's why readers love financial blog topics that reveal common mistakes people make with their money.
Let's unpack a few of the mistakes type of posts:
The Top 10 Money Mistakes People Make (Number 7 Will Surprise You!)
Financial Mistakes To Avoid in Your [20s, 30s, 40s, 50s, etc.]
7 Money Mistakes People Make When [Investing, buying a house, getting married, etc,]
When you're writing this type of post, don't just point out bloopers. Suggest solutions to fix them and your audience will be eager to read and share your advice.
---
12. Personal finance apps
Whatever financial activity you want to do, whether it's banking, investment, or bill management, there is an app 📱 for it. People love apps because they simplify financial tasks and provide convenience.
Below are financial apps content topics you can try:
The Ultimate Guide To Personal Finance Apps: 101 Tools (Cover as many apps as you can in different categories)
10 Best Apps for [Finance task], e.g. bill management, budgeting, banking, investing, saving money on groceries (coupons), etc.
How To Use [App] for or to [benefit] (Do a thorough analysis of how to use a specific application and show how it benefits your readers' lives)
---
13. Credit card tips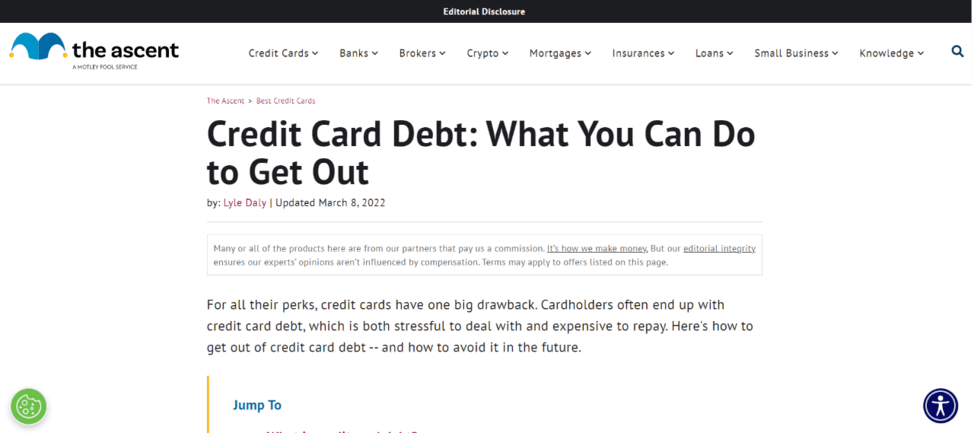 Credit cards are a part of the modern lifestyle. They can be a delight or disaster depending on how you use them.
Create finance content around credit cards based on these questions:
How many credit cards should you have and why?
Which credit cards have the lowest interest?
What are credit card rewards programs and how do they work?
How do you combat unhealthy credit card usage habits that cause debt?
---
14. Best personal finance books
Another cool content idea is reviewing the crème de la crème of personal 📚 finance books. Write list posts of the best books in a specific category, with a brief overview of each book. Or, take a single book and write a detailed review of it. Include money mindset books in your reviews because it's a sought-after topic these days.
---
15. Top finance blogs to follow
Your personal finance blog isn't the only one out there. Feature the best blogs in the finance world for your audience to get a complete perspective on your topic.
10 Best Finance for [Target audience], e.g. beginners, young adults, 50-somethings, etc.
12 Top [Niche] Blogs in 2022, e.g. banking making money online, retirement, etc.
To make your content stickier and distinctive, reveal the personalities behind the blogs. And, of course, don't forget to mention your blog.
---
Fuel growth with winning finance blog topics
There you have it: 15+ personal finance blog ideas to help you attract more readers and earn high rankings on Google, whether you're just starting your site or you've been at this for a while and are running low on inspiration.