Food blog ideas are to a food website what water is to fish. 🐟
You can have the best website hosting company, a top-notch stylish WordPress theme, and a magnetic brand name, but without a constant flow of blog post ideas, your blog dies. People visit blogs for engaging content, not just aesthetics or fast-loading pages. Solid, fascinating blog post ideas are the foundation of popular food blogs that attract tons of readers.
You can't cobble up blog content ideas along the way and expect to win.
To save you time ⌚️ and the hassle of scouring the web endlessly in search of ideas, 🌐 here's a list of 21+ trending food blog ideas to drive your food blog content strategy.
---
Home cooking topics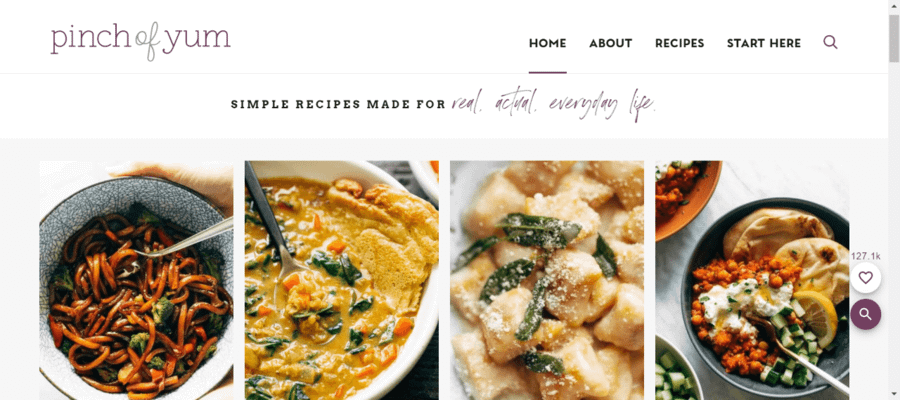 Everybody loves a delicious home-cooked meal. Discuss home cooking recipes, books, or step-by-step cooking videos for home cooks at any level.
1. Best home food recipes
While people can enjoy fine dining at a posh restaurant, the reality is we can't afford to eat there every day. That's why readers value advice on how they can make the best food at home. Here are a few meal-specific topics you can blog about to help your target audience do just that.
31 Scrumptious And Budget-friendly Breakfast Recipes
12 Best Lunch Ideas For Work-from-home People
24 Best Brunch Recipes To Tantalize Your Tastebuds
21 Top Chicken Dinner Recipes To Die For
Don't forget to add high-quality images to showcase the dishes. High-caliber images are everything in these types of posts as they engage readers better than text-only instructions.
---
2. Home cooking safety tips
Discuss home cooking safety tips like:
Turning pot handles towards the back of the stove.
Wearing closed-toe footwear.
Washing hands repeatedly so you don't spread germs.
Keeping appliance cords away from children.
Keeping towels and cloths away from the stove.
Taking care not to leave young children alone in the kitchen while cooking.
---
3. Home cooking snacks tips
Produce content about:
Home cooking snacks recipes
Home-cooked snack bar
Home cooking Tamil snacks
Healthy home-cooked snack
Easy home-cooked snacks
Healthy homemade vegetarian snack recipes
Homemade snacks for kids, toddlers, adults, seniors, diabetics, traveling, school, cats, dogs, etc.
---
4. Cooking quality food on a budget
In these trying times, everybody wants to stretch their dollar so it can go as far as it can. Give your readers practical tips on ways to eat well while keeping costs down.
These could include thrifty cooking methods, making meal plans, using a slow cooker, freezing leftovers for later use, substituting expensive ingredients for cheaper ones, and the like.
---
Healthy food topics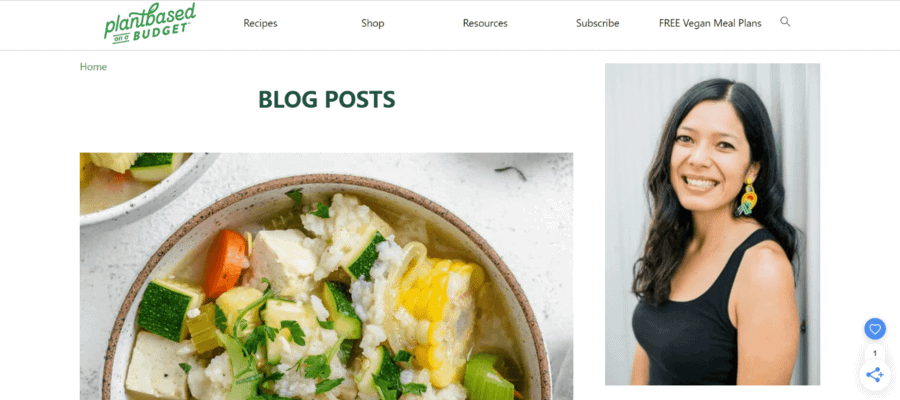 Eating healthy is all the rage today, so you can never go wrong with this topic.
5. Best healthy food for specific use cases
While a lot of healthy eating tips are universal, your readers will be looking for tips related to their specific use cases.
Instead of just covering healthy food in general, you can niche down into more specific topics. For example, "the best healthy food for picky eaters".
Here are some more ideas of niches that you can cover:
Breakfast
Lunch
Dinner
Students
Toddlers
Teens
Seniors
Summer
Glowing skin
Flat stomach
Pregnancy
Snacks
Parties
Etc.
---
6. Best healthy ingredients (and ones to avoid)
Healthy cooking starts with wholesome ingredients.
Advise your audience about how to pick/spot fresh ingredients, toxic food ingredients to avoid while shopping, where to find healthy ingredients, and how to store ingredients properly.
---
7. Healthy eating food myths
Lies about nutrition and healthy eating abound. Dispel healthy eating myths by covering topics such as:
9 Popular Myths About Nutrition
10 High-fat Foods That Are Actually Good for You!
5 Healthy Eating Lies You Should Stop Believing
6 Surprising Myths and Facts About Salt
---
8. Healthy indigenous food
Traditional food recipes are another goldmine of content that rocks. Here are a few headline ideas to get you started with mouthwatering indigenous food blog articles:
3 Healthy Indigenous Cuisine Recipes You Must Try
5 Super Healthy Native American Recipes
Nutritious Native Italian Recipes: 7 All-time Favorites
6 Healthy Indian Drinks
21 Best Nutritious Traditional Dishes From Around the USA
---
Food beverages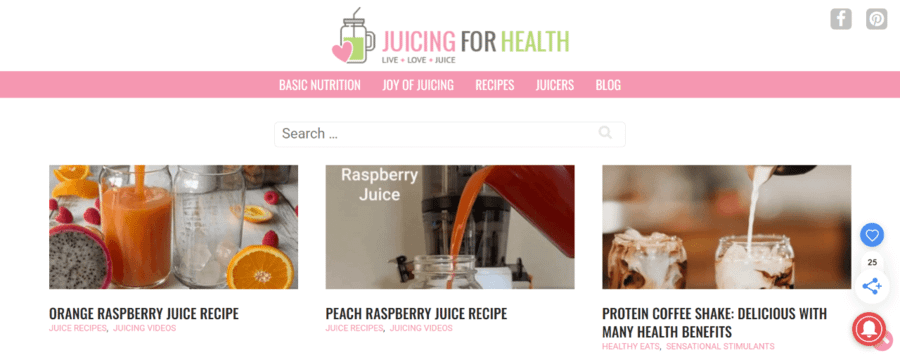 What is food without the perfect beverage to complement it? Here are beverage-related food blog ideas to consider:
9. Best drinks to pair with different foods
Help your audience make the best drink choices when eating different types of foods.
Here are a few topic ideas to inspire you:
Best Drinks to Pair With Spicy Food
What To Drink When Eating Italian Food
3 Best Drinks When Eating Sushi
5 Drinks That Go Well With Steak
3 Drinks That Complement Sea Food
---
10. Best beverages for certain use cases
Beyond food pairings, various beverages serve different purposes.
Create content about the best beverage for hangovers, diabetics, acid reflux, hydration, heartburn, upset stomach, summer, winter, singers, sore throat, weight loss, weight gain, heart health, pregnant women, or gastritis.
Here's an example – "The Best Drinks for People Who Suffer Heartburn".
---
11. Alcoholic beverages
Share with readers the ideal alcoholic drinks for cough, cold, health, ladies, best alcoholic punch ever, summer, menopause, menstrual cramps, Mexican food, men's health, mouth ulcers, morning, migraine sufferers, or good mood.
---
12. Non-alcoholic beverages
For blog readers who are not into getting tipsy, write blogs about non-alcoholic drinks. Here are some examples:
Mocktails
Mocktail syrup
Mocktail cans
Mocktail ingredients
Mocktail names list
Mocktail recipes
Mocktail menu
White Russian mocktail
Champagne
White claw/rum
Red wine
Punch recipes
Drinks for Type 2 diabetes
Drinks subscription box
Drinks options
Drinks for kids
Drinks for party
Drinks to order at a bar
Alcohol-free cocktail ideas
---
Best food blogs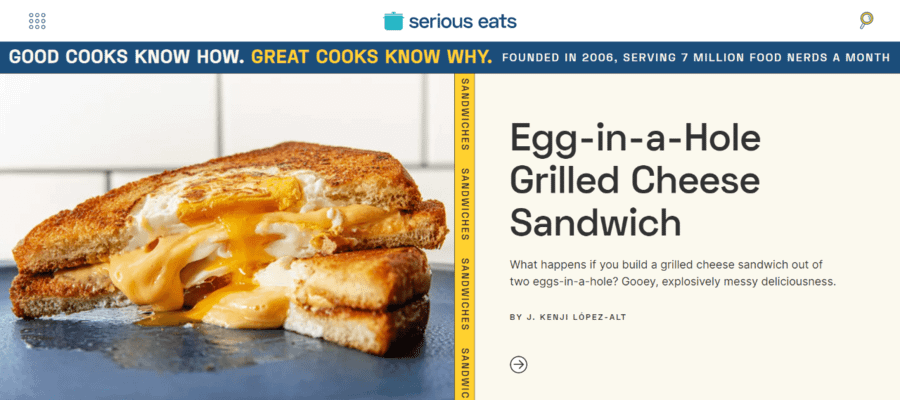 People love quick lists that help them save time. Showcase the best players in the food blogging business.
13. Best food blogs focused on certain topics
Showcase food blogs that lead the way in different niches.
Here are some examples – you can create listicles for the best food blogs for…
Healthy eating
Families
Teens
Seniors
Recipes
Weight loss
Chefs
Vegetarians
Diabetics
Home cooks
Dieticians
Keto diet practitioners
Vegans
Etc.
---
14. Best food bloggers
While the best food blogs in X above focus on the content, the best food bloggers' content shines the light on the bloggers themselves. People want to know fascinating tidbits about the people behind famous blogs.
Talk about how they started, what drives them, the books they are currently reading, and who or what inspires them.
---
15. Best food blogs focused on geographic areas
Compile a curated list of leading food blogs as shown below.
Best Food Blogs In [City/State]
Best Food Blogs In [Country]
---
Restaurants and food spots reviews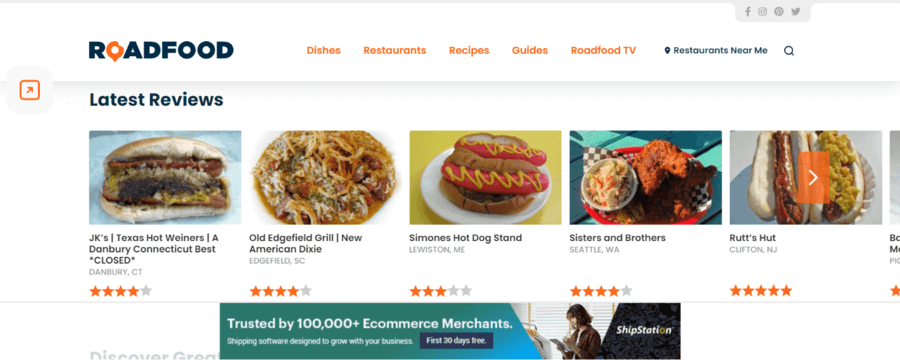 In these tough times, people want to get their money's worth when they eat out. Review the best restaurant and food spots in your area or the places your readers frequent.
16. Best fine dining restaurants
Critique the high-end fine dining restaurants for your affluent readers who want to enjoy all the good things money can buy. Cover the best fine dining restaurants in the neighborhood, city, or state. Touch on the best fine dining restaurants for dinner, lunch, or group dining.
---
17. Best budget restaurants
You should also review affordable low-end joints for budget-conscious segments of your audience. Share the restaurant's signature dishes, dining experience, and the ambiance of the place.
---
18. Best cookbooks
Professional chefs and home cooks alike love cookbooks. There's plenty of content around cookbooks:
The Top 10 Cookbooks Of All Time
5 Best Cookbooks For Chefs
7 Most Popular Cookbooks For Healthy Eating
9 Cookbooks Every Home Cook Musn't Live Without
Want To Lose Weight? Read These 3 Cookbooks
The Number 1 Diabetes Cookbook
3 Must-have Cookbooks For Families
5 Fun Cookbooks For Kids
---
Food blog interviews
Interviews are a fun and engaging content type for you as a food blogger and for your audience.
19. Food blog interviews with fellow bloggers
Feature fellow bloggers on your food blog. Make sure you ask interesting questions whose responses will tease readers. For example, what's your best-kept cooking secret? Or, what's the most underrated but very useful cooking tip you'd like to share today?
---
20. Food website interviews with celebrity chefs
Foodies adore superstar chefs. If you can chat with one and share the content on your blog, you will drive massive traffic in no time. Plus, having a celeb chef would be a big endorsement that will raise your blog's profile in readers' eyes. To choose the best celebrity chef, survey your audience to hear who they'd love to see on your blog. Headline templates that work well with celebrity interviews are:
A Day in The Life Of [Celebrity Name]
Cooking Secrets Of [Celebrity Name] Revealed
Chef [Celebrity Name] Talks About…
[Celebrity Name] Bares It All
---
21. Interviews with famous food authors
Another proven interview-style content type is talking to well-known food authors. Let them share personal insights about their food journey and what inspired them to write a book. And, of course, discuss the contents of their latest book.
---
Food blog ideas: The rocket fuel 🚀 for explosive blog growth
To grow a food blog and make it a hit with readers isn't child's play.
But if you set the foundation right, the task becomes easier.
Excellent food blog ideas are the understructure of top food websites. Blog ideas are the sticks of dynamite that can blow up your food website to every corner of the internet if you develop them into great content.
👉 Send your food blog into the stratosphere 🌟 with these powerful food blog ideas.