Are you a self-confessed foodie who's been reflecting on how to become a food blogger?
I've got answers for you.
Food blogging is a fun way to share your food passion with the world. It's a fulfilling creative outlet for your intense love for food. Not only is becoming a food blogger a satisfying hobby, but it can also develop into a money-making side hustle. A food blog can even become a highly profitable full-time job that generates thousands of dollars monthly.
Whatever your blogging goal is, here's a guide on how to become a food blogger.
---
What qualifications do you need to become a food blogger?
You need the following qualifications to become a food blogger:
👉 Basic writing skills
You don't have to be a word wizard like Stephen King or Agatha Christie to start blogging, but you should be able to string together meaningful sentences. You can learn the intricacies of blog writing along the way.
👉 Passion for food and cooking
Sounds obvious, right? But it's a crucial qualification to consider. You need to be passionate enough about food to create new articles about it for years to come.
👉 An authentic voice
The food industry is saturated with thousands of bloggers discussing similar topics. The only way to stand out is to embrace your unique voice. Gaby of What's Gaby Cooking emphasized this point when advising new bloggers, "Figure out your voice and rock it! You don't have to be a perfect writer or the best photographer in the world… just figure out what makes you tick and then go for it" [1].
---
Do food bloggers make money?
Yes, food bloggers can make good money. ZipRecruiter pegs the average salary for food bloggers at $42,681 annually. The top earners make over $100k per year.
A quick look at a few food blogger income reports confirms how lucrative food blogging is.
Impressive, right? I'm sure you want a piece of the pie. Let's now get into the intricacies of how to become a food blogger.
---
How to become a food blogger in 8 steps
Here are eight simple steps to follow to build a profitable food blog.
---
1. Choose a food blog niche
Choosing a niche is vital in the flooded food blogging industry. Your chosen niche should be based on your background, skills, and food passion. 🤓
Here are some prominent niches to consider:
Vegetarian or vegan food
Keto diet
Weight loss
Restaurant reviews
Healthy eating
Smoothies
Baking
Coffee
Ethnic cuisine
Budget meals and recipes
Choosing a niche gives your blogging a sharp focus and enhances its chances of success.
---
2. Pick a domain name
The next step in how to become a food blogger is to pick a domain name. Your domain name is your blog's online address and an essential part of the foundation of your online presence. 💻
When choosing a domain name, make sure it's descriptive. A descriptive name tells people what the blog is about by merely reading the name. For instance, the blog bakingbites.com discusses all things baking.
Next, your domain name must be simple. Complex domains are hard to remember, while simple ones are unforgettable. Resist the temptation to be too clever with your blog name. Also, pick a name that's simple to spell and say.
💡 For fresh, instant name ideas, use a domain name generator tool like DomainWheel.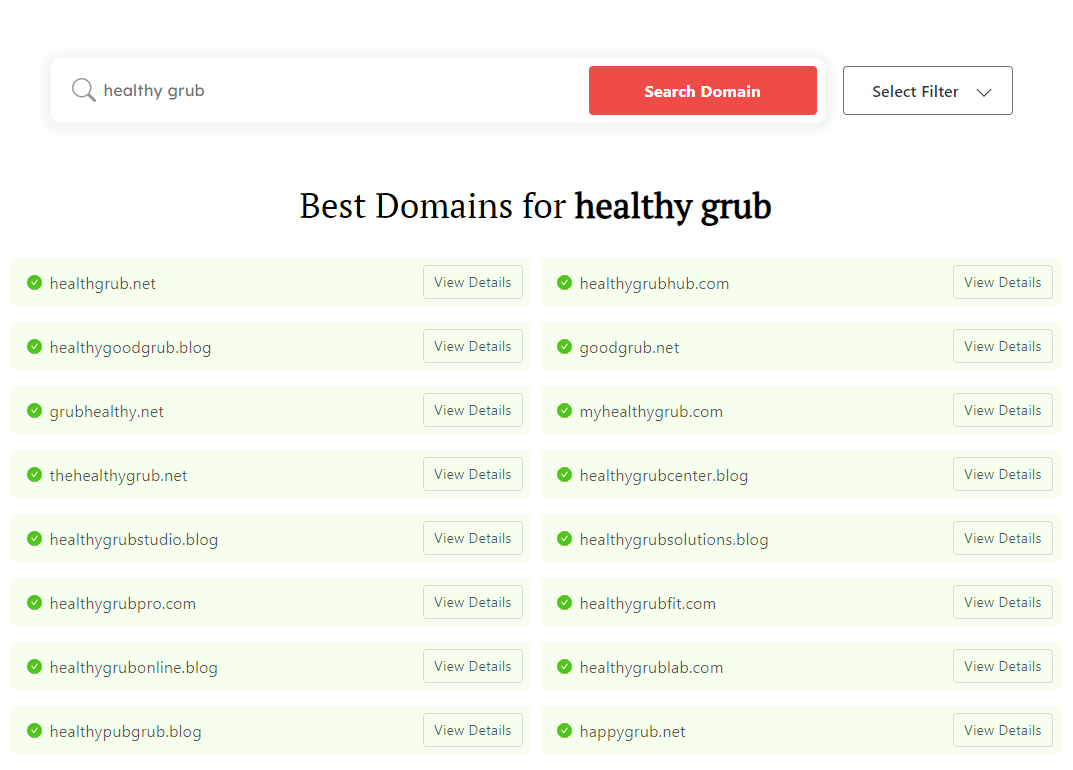 ---
3. Get a hosting service provider
Third, once you have a blog domain name, look for a hosting company. A hosting provider keeps your blog's files and content. Web hosting makes your food blog visible to people online. 🖥️ The best hosting companies have these vital features:
Reliability: available online 99.9% of the time
10 GB disk space to keep your food blog content files
Rocksolid security to thwart malicious attacks
Support for quick and friendly troubleshooting
Scalability to accommodate your food blog's growth
SSL certificate for data encryption security and better ability to rank on Google
Hosting companies also offer other key benefits like free malware scanning to detect and remove malware from your website. Some web hosts give customers a free domain or a website builder. We recommend Bluehost for access to all of these services and more.
---
4. Install WordPress
Secured your food blog name and web host? 🔒️
That's great.
Next, install a content management system (CMS) for your blog. WordPress is an easy CMS that powers 43.1% of all websites, including food blogs [2]. The best hosting companies make it easy for you to install WordPress with a few clicks without hiring a developer.
You can install WordPress using many methods, such as:
Picking a host with pre-installed WordPress
Using auto-installers
Manually via File Transfer Protocol (FTP)
For step-by-step guidance on WordPress installation, read this guide: How To Install WordPress on Bluehost.
---
5. Add a suitable food blog theme and plugins
The next step in this tutorial on how to become a food blogger is installing a fitting food blog theme. 🎨
There are two ways to go about it.
You can go for a dedicated food blog theme with the features you need to start a food blog. Going for a food-specific theme is the fastest way to launch your food blog. Food themes come with all food blogging features baked in, including:
Photo gallery for showcasing your colorful dishes to site visitors
Video support for step-by-step cooking tutorials
Recipe builder to display gorgeous recipes that pull readers in
Reviews and recipes so users can rate your recipes after trying them
Prominent search bar for recipe and meal searches
Here is a food theme example, Superfood from Themeforest.
You can buy a stylish food theme for under $100.
Alternatively, you can adapt an excellent multi-purpose theme to food blogging by adding relevant food plugins. Hestia is a solid option.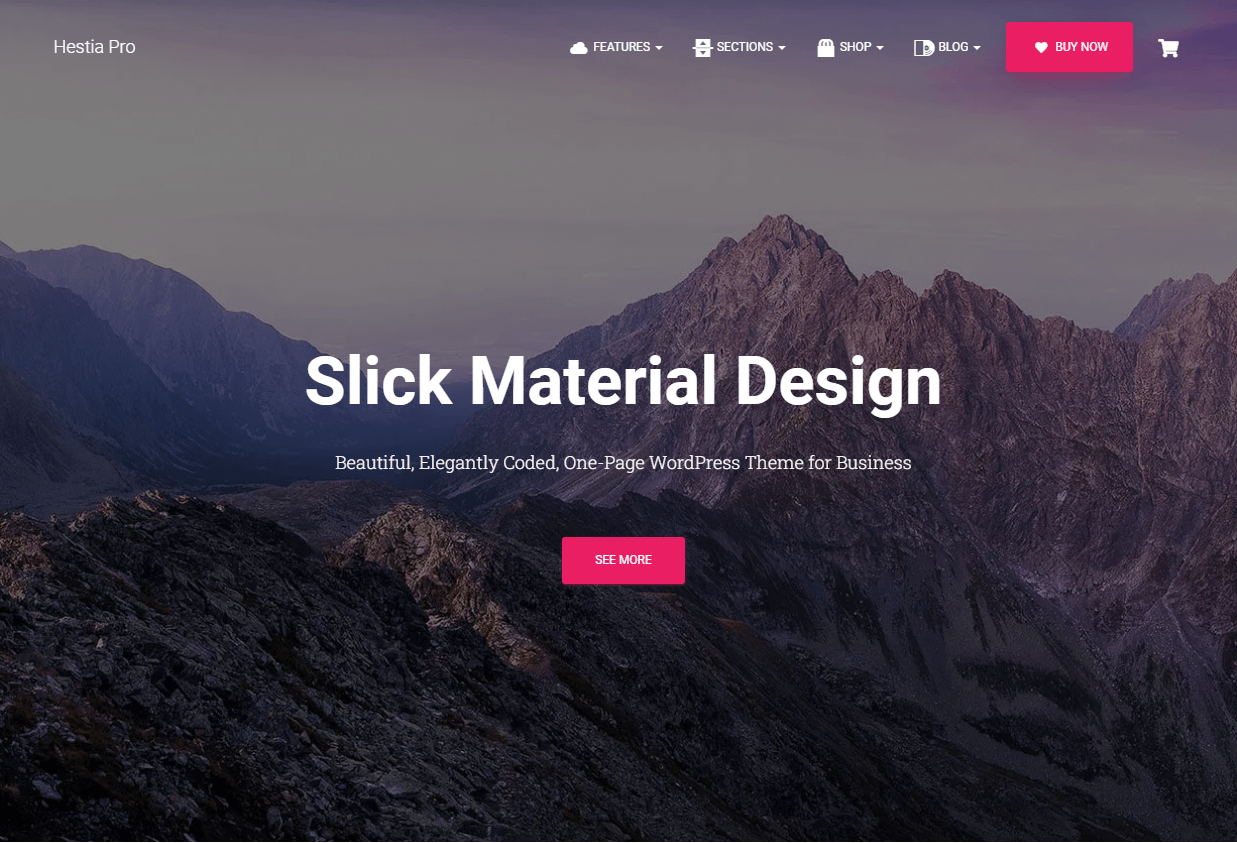 After installing your theme, add food-related plugins like:
---
6. Create riveting food blog content
A vital aspect of the discussion around how to become a food blogger is content production. ✍️
High-quality content is the backbone of your food blog. Therefore, go all out to produce delicious content that leaves site visitors begging for more. Mouthwatering food content incorporates the following attributes:
Stunning photography to display the brilliance of your dishes-prioritize food photography
High-quality HD videos to showcase your cooking skills
Beautiful recipes for step-by-step instructions on how to cook specific dishes
Sensory language that evokes the senses: sight, smell, sound, touch, and taste
Find a unique angle so your food blog posts stand out
DIY posts and videos inspire readers to take action in a fun, engaging way
Tell fascinating stories behind the origin of popular recipes for highly engaging content
Above all, let your personality shine through your content. Distinguish your food blog by serving you: your unique personality, background, and story.
---
7. Promote your blog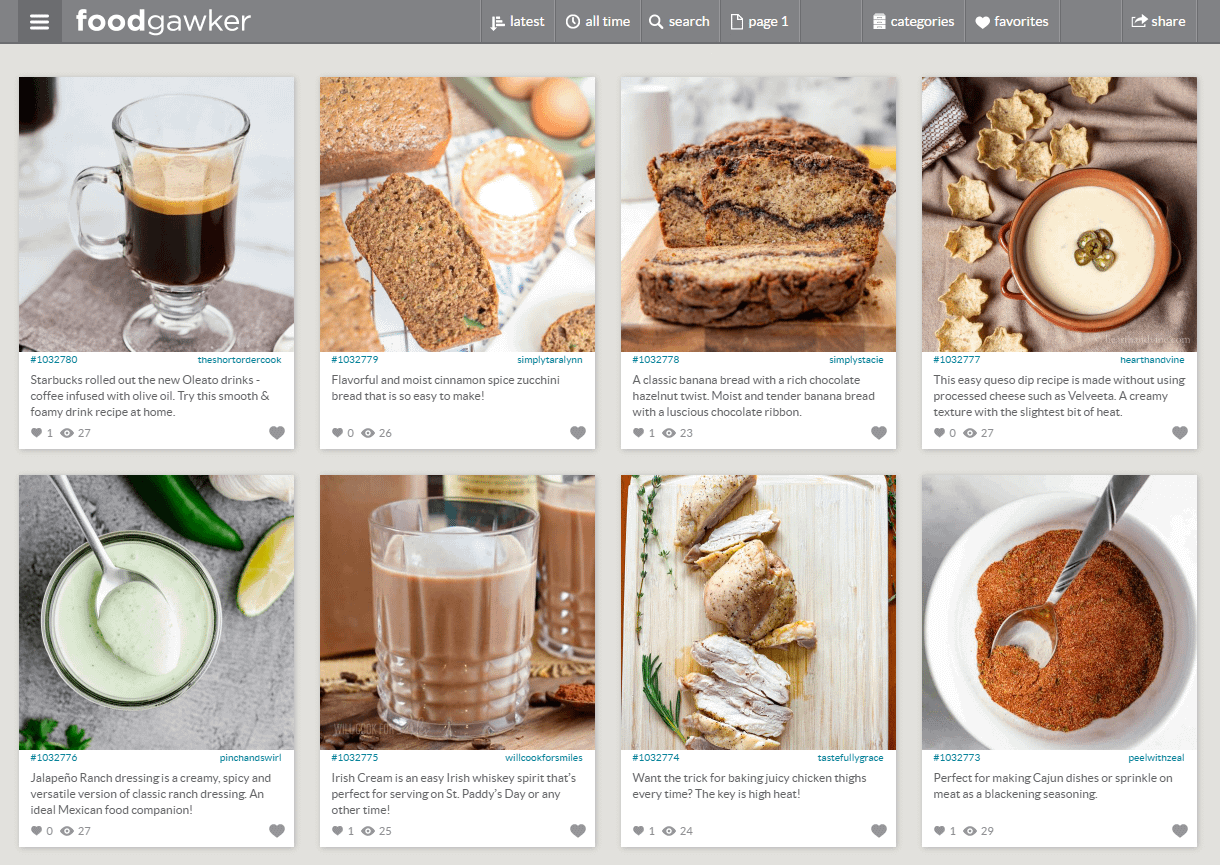 While crafting great content is excellent, your food blog will only gain traction if you promote it aggressively. To see the best results that'll drive traffic to your blog, promote your blog on channels where your target audience hangs out. 📢
Below are a few food blog promotion best practices to follow:
Focus on visual social media platforms like Pinterest, Instagram, Facebook, and TikTok
Add prominent social sharing buttons to your posts so it's easy for readers to share your content
Join food bloggers' networks, where you promote each other's blogs for free
Share content on food-sharing sites like Foodgawker, Finding Vegan, Tasty Kitchen, and Yummly
Grow your email list and share blog teasers with them when you publish new content
Start and grow a vibrant free food community to spread the word about your food blog
---
8. Monetize your food blog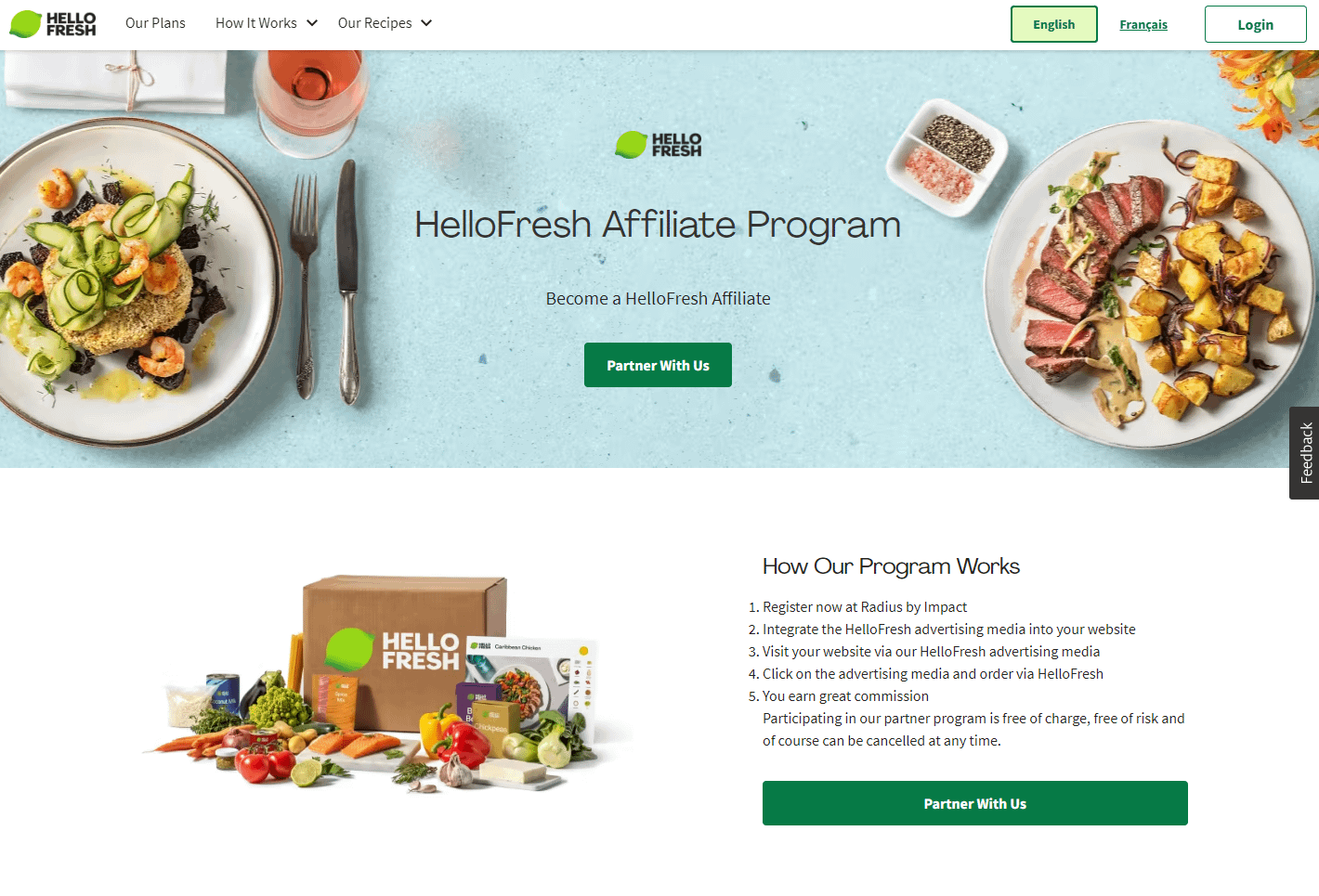 I'm sure money and striking it rich were at the back of your mind when you first considered how to become a food blogger. 💳
It's common for food bloggers to hit six figures annually. Food blogs that get steady traffic make a decent income if monetized correctly. Let's review a few popular food blog monetization strategies, shall we?
Sell digital recipe books and ebooks on your website or a different platform
Sell a physical cookbook online on your site or via a third-party platform
Write sponsored posts for food companies on your blog
Join lucrative affiliate marketing programs like ButcherBox, Hello Fresh, and NatureBox
Create and sell food-related courses on your site or a third-party platform
Building a membership program so people pay to access exclusive content like meal plans
---
What makes a successful food blog?
To sum up, let's ask one more time, how do you become a food blogger? What can you do to ensure your food blog's success?
🔥 Successful food blogs do the following things:
Post consistently to keep readers coming back for more and build momentum
Connect with readers by asking them questions and responding to their comments and emails
Produce stunning photography for aesthetic food pics that hook readers
Build networks and promote the blog regularly to build brand awareness and drive traffic
Create SEO-optimized content that drives organic traffic from search engines
Above all, be patient because blogging is a marathon, not a 100-meter dash. Things might seem slow but keep at it. Once your blog gathers momentum, it snowballs.
🥣 Now that you know how to become a food blogger, 👉 take the next steps: naming your blog and building a website.