Are you thinking of launching an online business? Some people will tell you that you'll need a lot of stamina to make it work, while others may say it's a piece of cake. With this in mind, you may be looking for some honest tips on starting your own business.
Fortunately, you've come to the right place. Once you know certain key details about how to choose a domain, streamline your workflow, and tackle other business-related tasks, you'll be better prepared to get started on the right foot.
In this post, we'll share our top five tips on starting your own business.
Let's dive right in! 🤿
---
Tips on starting your own business
---
1. Your domain name matters
Essentially, your domain name is the address of your business website. It plays a crucial role in establishing your brand identity.
You might be tempted to choose your domain name quickly so you can create and launch your website without delay. However, your domain name is one of your most important brand assets for a couple of reasons.
First of all, domain names are essential for Search Engine Optimization (SEO). They should clearly communicate what your website is about (e.g. a law firm or travel agency) to help search engines understand how to index your website. Using words relevant to your business will also help potential customers identify how your business can help them right away.
Your domain name is also how people remember you. Or, if you choose the wrong one, why they won't remember you. This means that you need your domain name to be memorable so that people will keep coming back to your website and recommending it to your friends. This means it should be short, relevant to what you do, easy to spell, and easy to pronounce.
You can use a domain name generator like DomainWheel to get started. Simply enter a few keywords related to your niche or company, and the tool will generate some ideas for you: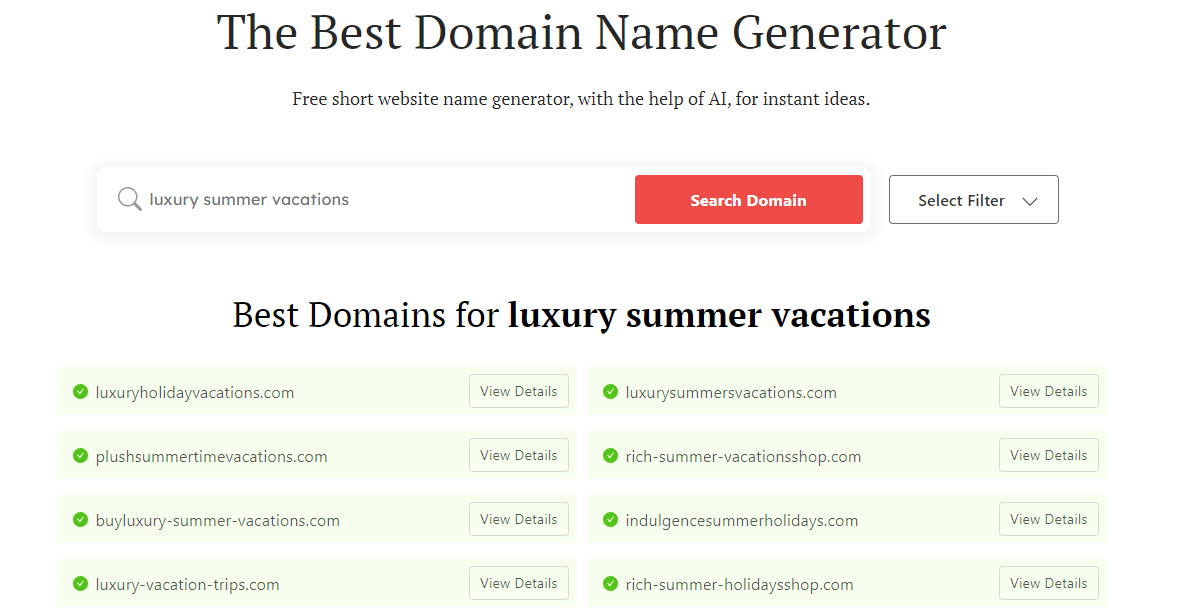 You can even filter the results by domain extensions, character count, and the number of keywords. We recommend that you experiment with different search terms before settling on a domain name. While you can always change your domain in the future, this could have a negative impact on your search rankings.
---
2. There's no set-and-forget approach
If you've been reading up on starting an online business, you've probably come across multiple articles that talk about passive income streams. They might recommend selling online courses and digital products or using affiliate marketing to make money by promoting other brands.
This is all possible, but "passive income" still requires a lot of work. It's not just about uploading products to your site or adding affiliate links to posts and waiting for people to make purchases.
For starters, you'll need to keep your site fresh by constantly updating your content. As an example, you might need to fix broken links and images. Additionally, you may need to review old posts to remove outdated information.
Furthermore, if there's no activity on your site, your rankings may suffer. Therefore, you'll need to publish or update content on a regular basis to keep ranking for relevant keywords.
It's also important that you promote your business on other channels, like social media. This can help increase traffic to your site, leading to more conversions.
---
3. Results are not always immediately visible
One of the most important tips on starting your own business is to be patient. It might take months to start seeing results, even if you put a lot of work into your website.
For instance, it could take up to a year (or longer) for a page or post on your site to rank on the first page of Google. Therefore, sales may be very slow in the first few months.
Fortunately, there are some things you can do to achieve results faster. You could use a tool like Google's Keyword Planner to identify search terms that you could rank for.
Since you're just starting out, you'll want to use long-tail keywords with a decent search volume and low competition: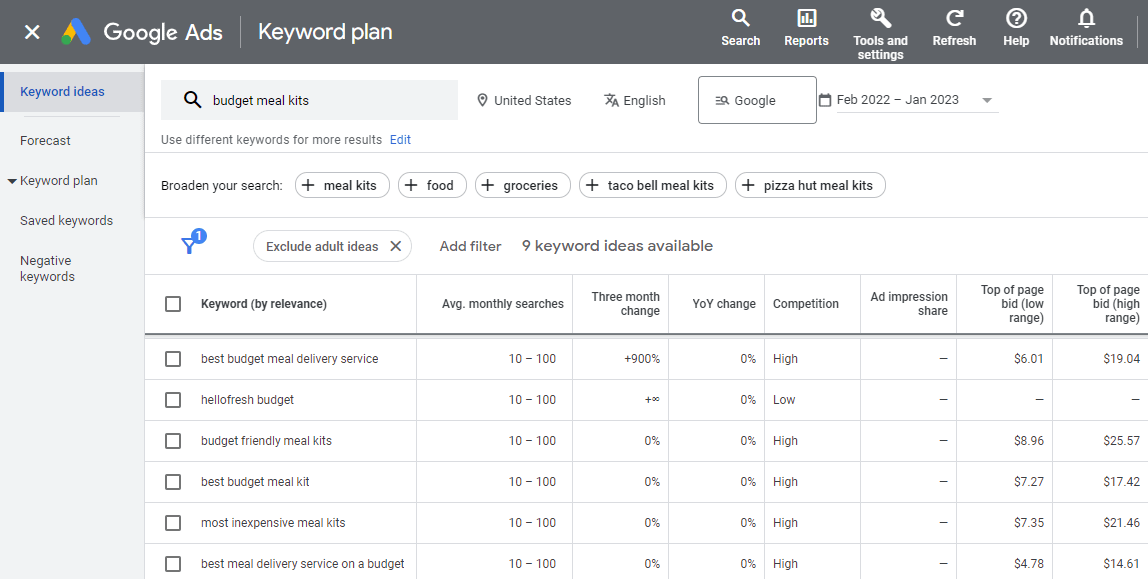 Additionally, you can get more traffic through backlinking. This is when other websites link to a post or page on your site. You can establish backlinks by submitting guest posts on third-party blogs.
You may even consider partnering with bloggers to promote your products. For example, you might offer free gifts or discounts in exchange for a review on their websites or social media pages.
---
4. Taxes are inevitable
Let's look at two things that can be easily overlooked when setting up your business: registration and taxes. The process of registering your business will vary, depending on your location.
Additionally, it's important that you research local tax laws. You may need to consult with an accountant to make sure that you're following the rules, thereby avoiding any legal issues.
If you're using WooCommerce on your site, this ecommerce platform makes it easy to set up tax rates for your products: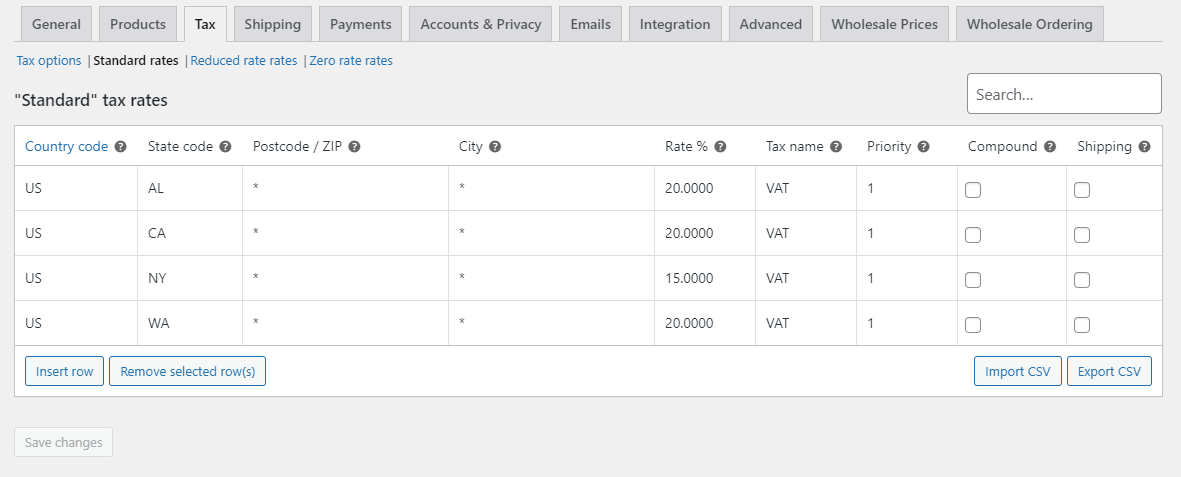 Ideally, you'll have the registration and taxes sorted before you launch. This way, you can ensure that you're operating a fully legal business.
---
5. If you want to grow, you have to put in the hours
You might treat your online business as a side hustle while keeping your current 9-5 job. However, if you want to make it more profitable, you'll need to put in the hours.
Running a successful business is a full-time job. Besides producing and selling your products or services, you'll need to constantly monitor your traffic, optimize your site for performance, and deal with technical issues. Plus, you'll also be spending time promoting your business and answering emails.
While this may seem daunting, there are several services that can help you streamline your workflow. For example, if you purchase managed WordPress hosting from a reliable provider like Bluehost, it will handle your site's upkeep and maintenance: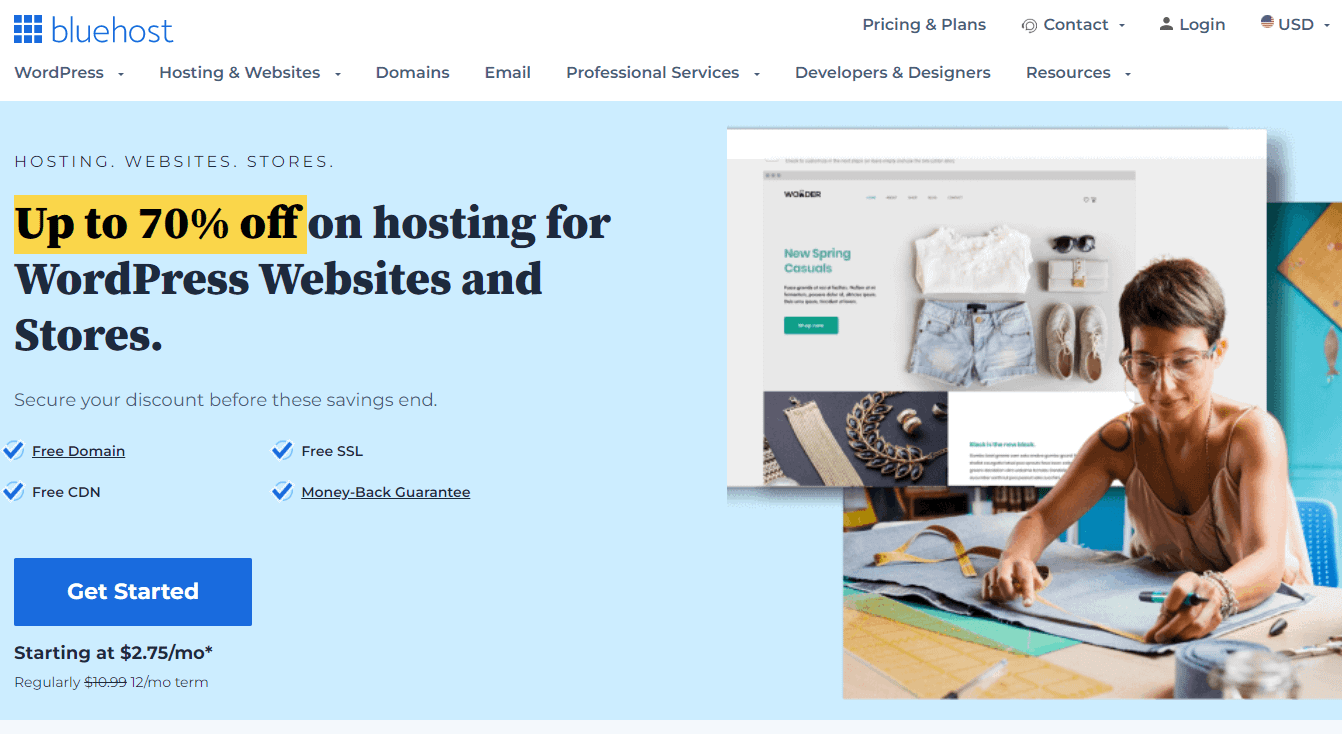 You could also automate your marketing with tools like Hubspot and Sendinblue: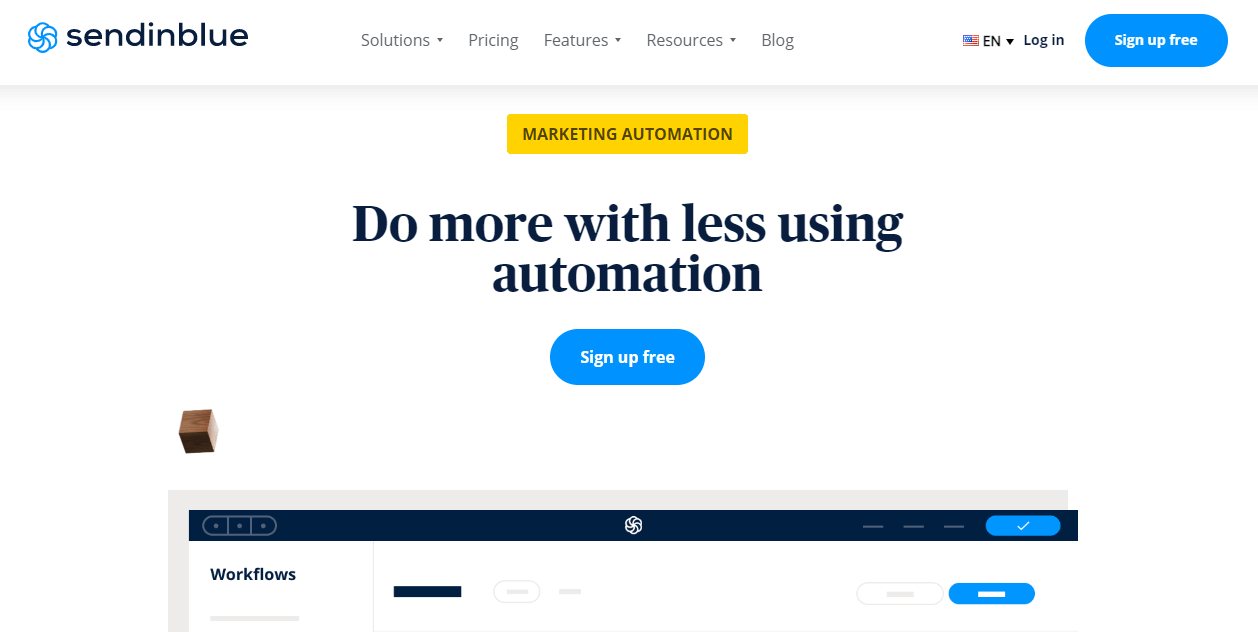 When you set up automated workflows, you'll be able to dedicate more time to growing your business. What's more, it will help you avoid rushing through important tasks or falling behind.
---
Tips on starting your own business: summary 🎯
There are several important steps to consider before launching your own business. If you overlook any of these pivotal tasks, you might struggle to produce the desired results. Plus, any oversights in the process may lead to technical or legal problems.
📢 To recap, here are our top tips on starting your own business:
Your domain name matters, so you'll need to choose it wisely
There's no set-and-forget approach and it's important to update your content regularly
Results are not always immediately visible, so you'll need to be patient
Taxes and company registration must be sorted right away to avoid legal issues
If you want to grow your business, you need to put in the hours
For more tips on starting your own business, check out our guide on 💼 how to start an online business with no money.