When you're starting a new company, it can be difficult to determine what you should focus on first. Financing, marketing, developing your product or service, etc. are all important components. This guide to business plan vs business model will compare two of the most important documents for establishing these systems and building a successful business.
Both a plan and model are essential components of any successful business, so it's important to understand the differences between them and how they intersect. This way you can use each one effectively.
Whether you're considering launching a new business from home or growing an existing enterprise, understanding each of these concepts can help ensure future success.
Let's dive 🤿 into the comparison of business plan vs business model!
---
What is a business plan?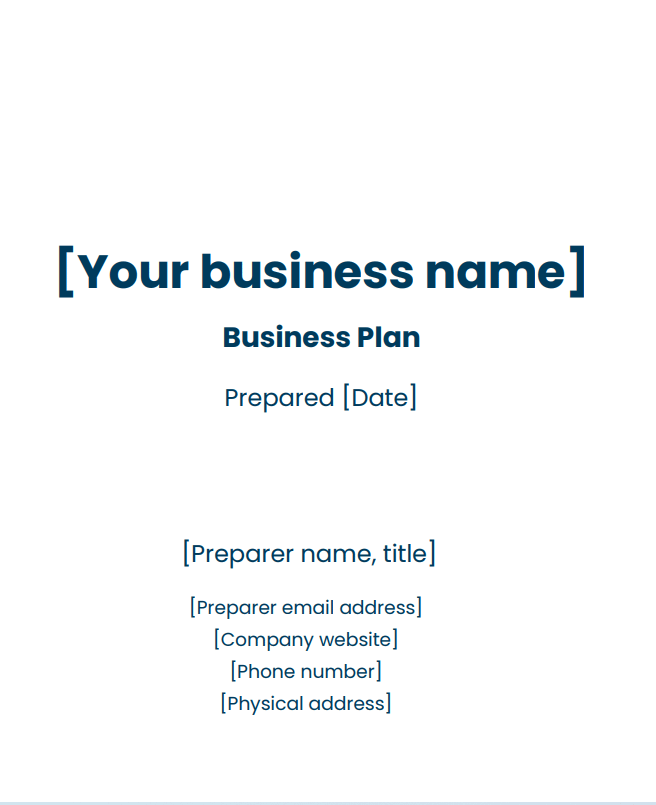 According to Dictionary.com, a business plan is "a detailed plan setting out the objectives of a business, the strategy and tactics planned to achieve them, and the expected profits, usually over a period of three to ten years" [1].
We like to think of it as a roadmap for any business starting out, as it allows entrepreneurs to think through the practicalities of getting off the ground and running successfully.
A typical business plan has many different components, including:
Your company's basic information. It is essential to include the basic information that describes the company's purpose and operations so that potential investors or partners can clearly understand the company's goals. Essential details to include in a business plan include a summary of services, target markets, funding needs, competitive landscape analysis, company name, and registration details.
Mission statement. A mission statement is an integral part of any successful business plan as it sets out the company's ambition and establishes the general direction of its operations. It defines the company's goals. In addition, it guides decision-making throughout the business, by clearly focusing on all stakeholders, from top-level management to entry-level employees.
Executive summary. The executive summary is structured to include information on the primary team guiding the business.
Now let's move on to the next part of the debate of business plan vs business model: defining a business model.
---
What is a business model?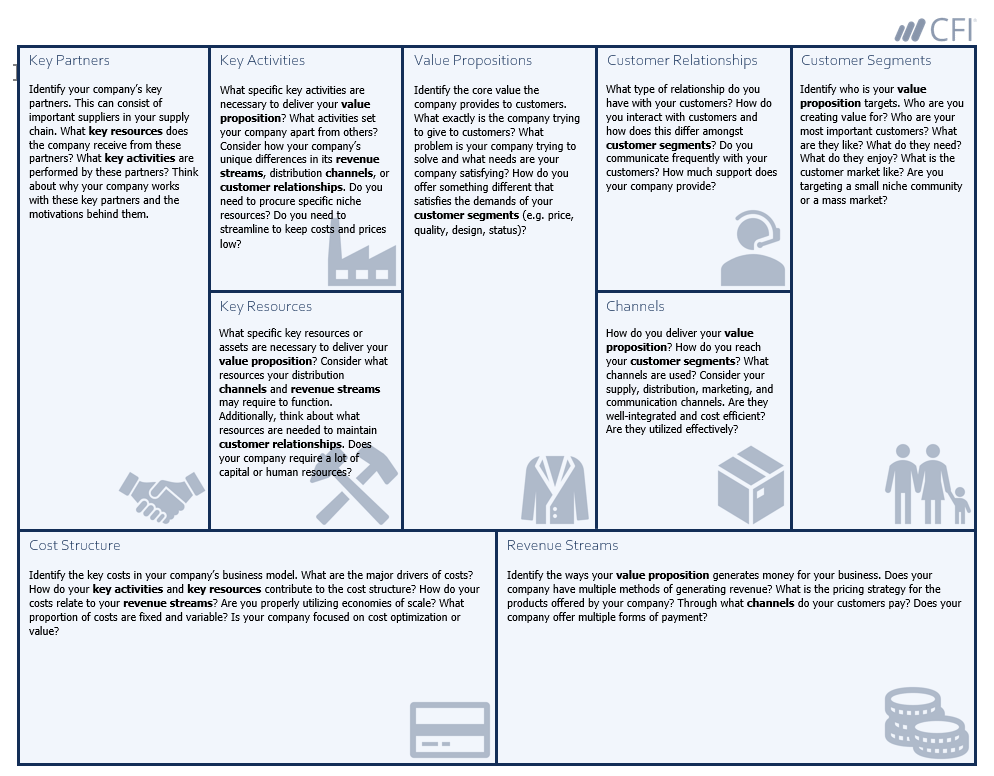 Investopedia defines a business model as "a company's core strategy for profitably doing business" [2].
You can view it as the blueprint for how your company does business. It involves intricate processes like defining customer segments, pricing strategies, production phases, distribution modes, and so on. In other words, a business model outlines what the business will do to make money. It also lays out the structure of how the business will operate, including its resources, customers, partners, and operations.
A typical business model will include components such as:
Your company's primary purpose. What is the end goal of your business? The answer to this question can help you plan effectively for future decisions to align with short- and long-term objectives.
Value chain position. Having a firm grip on your value chain position allows you to see precisely where inefficiencies might lie and what components of your service you can improve. It will let you identify any potential points of failure, such as weaknesses that competitors may be able to exploit or aspects of the operation that cost time or money.
Competitive advantage. A comprehensive business model should include a company's competitive advantage (e.g., running a thought-leadership business blog to connect with customers), which presents a unique set of capabilities that sets it apart from its competitors.
---
Business plan vs business model: differences and similarities
Creating a business plan and a business model can seem complex, but understanding their key differences and similarities makes for strong groundwork for successful entrepreneurship.
Key differences
A business plan focuses on the following:
The structure of the company
The teams needed to meet the demands of the business model
Equipment and resources needed
It's no secret that a successful business requires more than just a great concept. You need a surrounding structure, a team to bring it to life, and the appropriate resources for success. Your business plan should have all these details. It'll make it easier for you, or any of your team members, to refer back to at any time.
A business model focuses on the following:
Identifying services customers value
Focusing on the large income generators
Helping to ensure the company is making money
It helps to track financial performance, identify services that customers most value, and focus on activities that will produce the biggest income generators. When crafted correctly, a business model paves the way for achievable goals and long-term strategies to see a company thrive in its industry.
---
Key similarities
Both business plans and models share several key similarities. They help entrepreneurs to:
Clearly articulate their value proposition and target market
Develop a clear understanding of their competitors
Establish a detailed financial plan, including revenue projections and expenses
Identify potential risks and challenges, and develop strategies to overcome them
---
Business plan vs business model: which is more important?
From the differences and similarities highlighted above, we can conclude that a business model is a framework that outlines how a business will create and deliver value to its customers. On the other hand, a business plan is a comprehensive document that outlines how a business will achieve its goals.
Therefore, a business model will often be a critical component of a business plan, as it informs key elements such as the revenue model, target market, and competitive strategy. By including a business model in your business plan, as an entrepreneur, you can communicate your vision and strategy more clearly to potential investors and partners.
---
Business plan vs business model: use both elements
The difference between a business plan and a business model is often misunderstood.
A business plan lays out the fundamentals of your project and helps guide decisions during its execution phase. While the best way to think of a business model is as the engine that makes a company's plan come to life, specifying how it will make money and satisfy customer needs.
In addition, some essential things you'll need to help your business succeed are adequate funding, necessary licenses and permits, a legal structure, a website, a social media presence, and a solid marketing strategy.
A passion for your business idea, a willingness to learn, and a commitment to hard work can also go a long way toward helping you achieve success as an entrepreneur.
🏁 Starting a new business? Check out our best tips on starting your own business to help you get started.