Wondering what a typical travel blog salary is?
You've come to the right place.
The Business Research Company reports that the global online travel agent market share grew from $664.42 billion in 2021 to $761.90 billion in 2022 at a compound annual growth rate (CAGR) of 14.7% [1] Travel blogging is a significant part of the juicy pie—no wonder you are keen to discover travel blog income figures.
This guide will break down the travel blogging salary figures, with as much hard data as possible. You will also get plenty of examples from practicing bloggers along the way.
Let's cut to the chase.
---
Understanding travel blog salary numbers
To understand the average travel blog salary, we can look at two types of information:
Salary reports from platforms like ZipRecruiter and Salary.com
Income reports from individual travel bloggers
However, it's important to understand that there's a lot of variation in the numbers. Whenever possible, we'll try to present averages. Just remember that there are a lot of travel bloggers earning both more and less than these numbers.
---
How much does a travel blogger get paid a year?
According to ZipRecruiter, travel bloggers earn $86,518 a year in the United States [2].
Top travel blog earners go as high as $222,500 annually [3].
The lowest travel blog salary recorded on ZipRecruiter is $13,500.
New York leads the pack countrywide for travel blogger salaries with a juicy $94,199 annual income.
The New York salary is $7,681 (9%) more than the national average yearly salary of $86,518.
---
How much do travel bloggers make a month?
Salary.com pegs the monthly travel blogger salary at $3,548 per month or $20 hourly [4].

In comparison, the ZipRecruiter data shows the monthly salary is $7,209, double the $3,548 average figure presented by Salary.com.
That's a massive difference. So what's the real answer?
To better understand what different types of travel bloggers are learning, we can look at some real travel blog income reports:
Practical Wanderlust blog made $22,000 (or $1,833 monthly) during its first year [5]. Most income came from paid advertising and familiarisation (FAM) trips.
Two Wandering Soles made $74,000 in Q4 in 2019 [6]. This figure translates to $24,666 per month. Affiliate marketing and paid advertising significantly drove this blog's income.
Living The Dream blog generated $5,050 in January 2023, with CPM display ads and affiliate marketing as the major contributors [7].
It's A Lovely Life grossed an astonishing $2,233,236.40 in 2019, with the bulk of the income coming from online courses, affiliate programs, and sponsored posts [8]. This figure comes to a jaw-dropping $186,103 when you break it down to a monthly payment.
The Travel Mexico Solo blog netted $272,569 in 2022, translating to a significant $22,714 monthly average [9]. Affiliate marketing dominated the earnings, though Mediavine display ads also account for around one-third of the blog's monthly income.
Once again, the wild differences are apparent. A travel blogger can earn anything from a couple of thousand per month to a six-figure monthly salary for A-list players.
The discrepancy in travel blog earnings shows there is a golden opportunity to make money as a travel blogger. Where you fall in the salary spectrum depends on several factors.
---
Six details that might affect your travel blog salary
How much you earn as a travel blogger depends on the following:
1. Location
First, where you live affects your potential travel blogging income. Some areas in the country pay more than others because of differences in the cost of living in various states and the maturity of the blogging industry in the area.
Location can also affect travel blog salary in a few other ways:
Audience location – for display ads, the geographic location of your visitors plays a huge role. Visitors from the USA have the highest CPM rates by far. Countries like the UK, Australia, Singapore, and others sit somewhere in the middle. And traffic from countries like Indonesia or Thailand pays very little.
Affiliate commissions – for affiliate earnings, the travel destinations that you write about will affect your earnings. For example, let's say you earn a 5% commission on hotel bookings. Getting someone to book a $300 hotel in Paris, France will pay you a lot more than getting someone to book a $50 hotel in Ho Chi Minh City, Vietnam. Because hotels are a lot more expensive in Paris (on average), it's a lot easier to generate these high-value bookings.
2. Experience level
Second, the longer you've been in the travel blogging game, the more likely you will earn more.
Novice bloggers still learning the ropes earn lower salaries than veteran bloggers who have been blogging for many years.
3. Blogging skill level
Next, highly skilled bloggers engage their audience more deeply than those with average skills.
The more engaged an audience, the higher the chances they will take up the offers made by that blogger, which results in higher income.
4. Commitment level
A full-time blogger who gives their best hours to blogging is probably going to make more money than a dabbler who blogs on the side after knocking off from work.
Generally, full-time bloggers who blog consistently out-earn part-time bloggers who infrequently blog whenever they can.
5. Monetization methods
How you make your blogging dollars determines how much money you make. Travel monetization methods like affiliate marketing and selling digital products like courses can have higher profit margins than pay-per-click earnings methods like Google AdSense.
Similarly, using premium ad networks like Mediavine and AdThrive will pay a lot more than AdSense – but you need to meet the traffic requirements to join these networks.
Speaking of traffic…
6. Traffic size
Last, a blog's income ties directly to the number of people who visit your site. All things being equal, the Math is simple:
📈 High traffic = high income
📉 Low traffic = low traffic
That's it.
To boost your travel blog salary, work on the above factors.
---
How do travel bloggers make money?
It's all well and good to know you can earn a fat travel blog salary, but the big question is: how do travel bloggers make money? That's what we will talk about next.
Six simple ways travel bloggers make money
1. Sponsored content
Sponsored content is when companies pay you to write content for them on your blog. You promote the brand's product or service in sponsored posts. A sponsored post could be a product review or writing about a topic closely related to a problem the company solves and presenting the paying company as the solution.
Global Viewpoint generated $3,000 from sponsored posts in November 2022 [10].
2. In-content advertising
In-content or contextual advertising involves placing relevant ads in your travel blog posts. You get paid whenever a reader clicks the advert. Some leading ad networks that pay well are Mediavine, Ezoic, AdThrive, SHE Media, and Google AdSense.

The blog A Passion With A Passport made an impressive $30,000 in its first year with Mediavine [11].
3. Affiliate marketing
Another simple way of making cool cash as a travel blogger is selling other people's products. In the affiliate marketing monetization model, you advertise company products on your blog and get paid a cut for every sale you generate.

For travel bloggers, common affiliate products include hotels, tours, transportation, and courses.

Blogger Amy Fillinger got a $1,739.51 travel blog salary in June 2022 from affiliate marketing [11].
4. Selling digital products
Digital products like courses and ebooks are a goldmine for travel bloggers. Online courses, ebooks, and other digital products are lucrative because they have low input costs, so you can keep most of the cash from each sale you make.

The It's A Lovely Life blog made a mouthwatering $1,028,374 from online courses alone [12]. They have a lovely life indeed. 🙂
5. Paid press tips
Paid press trips, aka FAM trips, are another way travel bloggers make money. FAM trips are a double delight. You get paid to travel and/or tour a hotel or any destination and share about the company's product or service. But they are hard to land, especially if you are a new blogger.

Goats On The Road gets paid anything from $500 – $7,000 for a week-long trip depending on the deliverables requested [13].
6. Selling services
Another common travel blog monetization is selling services. Blogging establishes you as an authority. Travel bloggers cash in on that audience trust by selling services like travel industry social media management, coaching, courses, and ghost blog writing.
---
How do travel vloggers get paid?
Travel vloggers or YouTubers get paid primarily through monetizing their channels by joining the YouTube Partner Program (YPP).
Vloggers get 55% of the advertising revenue from their channels [14].
YouTubers earn $1,154 per week or $4,616 monthly on average [15]. Not too shabby if you ask me.
To join the YPP, you must meet two eligibility thresholds:
1. Get 1,000 subscribers with 4,000 valid public watch hours in the last 12 months, or
2. Get 1,000 subscribers with 10 million valid public Shorts views in the last 90 days.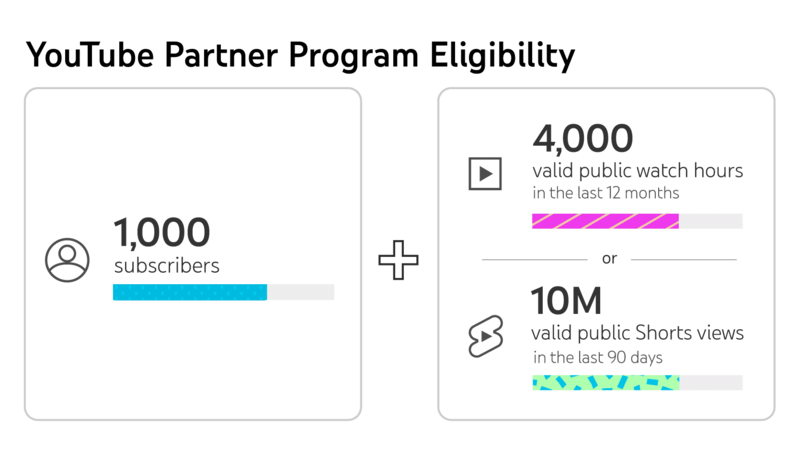 ---
How long does it take for a travel blog to make money?
It takes anything from six months to a year for a travel blog to make money.
It all depends on how much consistent effort you put into your blogging side hustle (or full-time career) and which blog monetization strategies you use.
---
Fancy a fat travel blog salary? Launch a blog today!
To wrap up, you can make good money as a travel blogger if you play your cards right.
Whether you blog full-time or part-time, you can generate substantial income from travel blogging.
The travel blog salary scale varies widely from $3,000 to over $7,000 monthly. Many established travel blogs earn $100k annually.
These are inspirational figures. You can reap handsome rewards if you put in the work consistently and be clever with your monetization tactics.
So if you've been mulling over the idea of generating income, move in for the kill. Launch a lucrative travel blog today.
To get started, name your future travel blog. For practical advice on how to name your blog, you can read our guide on how to choose a blog name. Then you can follow our guide on how to start a blog to launch the actual website.