Learning how to create a website for affiliate marketing can be worthwhile.
For starters, affiliate marketing can help you cover your basic financial needs. If you become successful, you might even be able to ditch your day job and work solely on your affiliate marketing business. This can, in turn, make it possible to work remotely from anywhere in the world (well, anywhere with decent internet).
📚 This guide will show you how to create a website for affiliate marketing from scratch.
---
How to create a website for affiliate marketing
Here are ten steps on how to create an affiliate website.
1. Choose a niche and ideal affiliate programs
The first step in how to start affiliate marketing is to choose your niche.
A niche is a small specialized segment of a broad market. Niching increases your chances of success instead of dabbling in many markets.
To identify the right niche, ask yourself:
What are your skills?
What are your professional qualifications?
What are your passions?
Which industry have you worked in extensively?
Above all, does the niche that interests you pay well? Here are the hottest affiliate niches and programs right now:
Health and fitness: Ace Fitness [1], Titan Fitness [2], NASM [3] and TRX [4].
Finance: Robinhood [6], Credit Karma [7], Credit Sesame [8], Coinbase [9], and LifeLock [10].
Beauty and fashion: Sephora [11], Ulta Beauty [12], Nordstrom [13], MAC Cosmetics [14], and NARS Cosmetics [15].
Technology: Envato [16], Theme Forest [17], Elementor [18], Epson [19], Kinsta [20], and Hotspot Shield [21].
Pet care: Chewy [22], Petco [23], Fur Haven [24], Hepper [25], Pet Care Supplies [26], and Bark Box [27].
Lifestyle: Amazon Associates [28], ShareASale [29], Reward Style (now LTK) [30], Rosegal [31], Pich Of Yam [32], and Avon [33].
---
2. Pick a domain name
After picking a niche, choose a domain name.
Your domain name is your address on the internet.
First, choose a top-level domain such as .com or .co. Next, keep your domain short and simple. Plus, ensure it's easy to say and spell. People have a hard time remembering wordy and complex names. Also, ensure it applies to your niche. Next, include your program's keyword if you can. But it doesn't have to be an exact keyword match. Synonyms will do.
Finally, your name must be unique and memorable.
Use AI-driven tools like DomainWheel to brainstorm tons of domain name ideas instantly.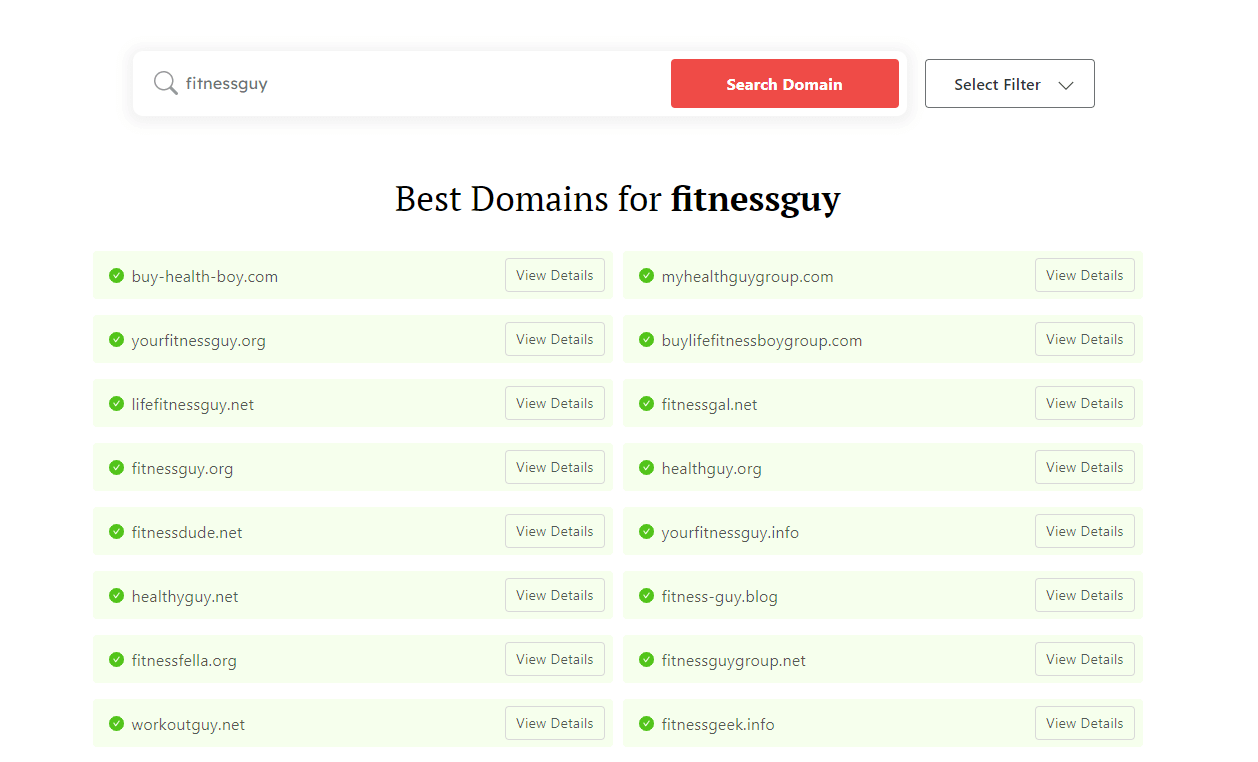 ---
3. Choose a web host
Next, choose a hosting company for your website.
A web host is a company that keeps your website's files and content on special computer programs called servers. The best hosting companies have reliable servers that ensure your website is accessible and visible to customers 99.9% of the time. Also, proven web hosts have enough storage space for your content, at least 10GB of web space.
For peak website performance, choose a fast hosting provider. A speedy web host ensures your pages load fast, allowing visitors to find what they are looking for quickly.
We endorse SiteGround and Bluehost. Both web hosts tick all the boxes and sweeten the deal with a free domain name.
---
4. Install WordPress
The next step in this walkthrough on how to create a website for affiliate marketing is installing WordPress, our recommended Content Management System (CMS). A CMS helps you create, edit, and publish affiliate marketing content.
We recommend WordPress because:
It's beginner-friendly
It has many free themes and plugins
The platform has a massive supportive community
Installing WordPress is straightforward. You can do it yourself with a few clicks. Most hosting service providers walk you through the process. We also have two guides for step-by-step guidance on WordPress installation:
---
5. Pick a theme
The next step in how to start affiliate marketing is to pick a WordPress theme.
Your theme determines your affiliate marketing website layout, appearance, and feel. A gorgeous theme creates a lasting first impression on readers and gives them a pleasurable browsing experience.
🎨 Go for a theme that's:
Feature-rich to accommodate all the functions you need
Responsive and adjusts content to different screen sizes
Customizable, so you can tweak it to suit your needs
SEO-friendly to boost your site's online visibility
Need help picking a theme? Try Neve. It's stunning, lightweight, and works for any affiliate marketing niche. Here is an example of a site built with Neve.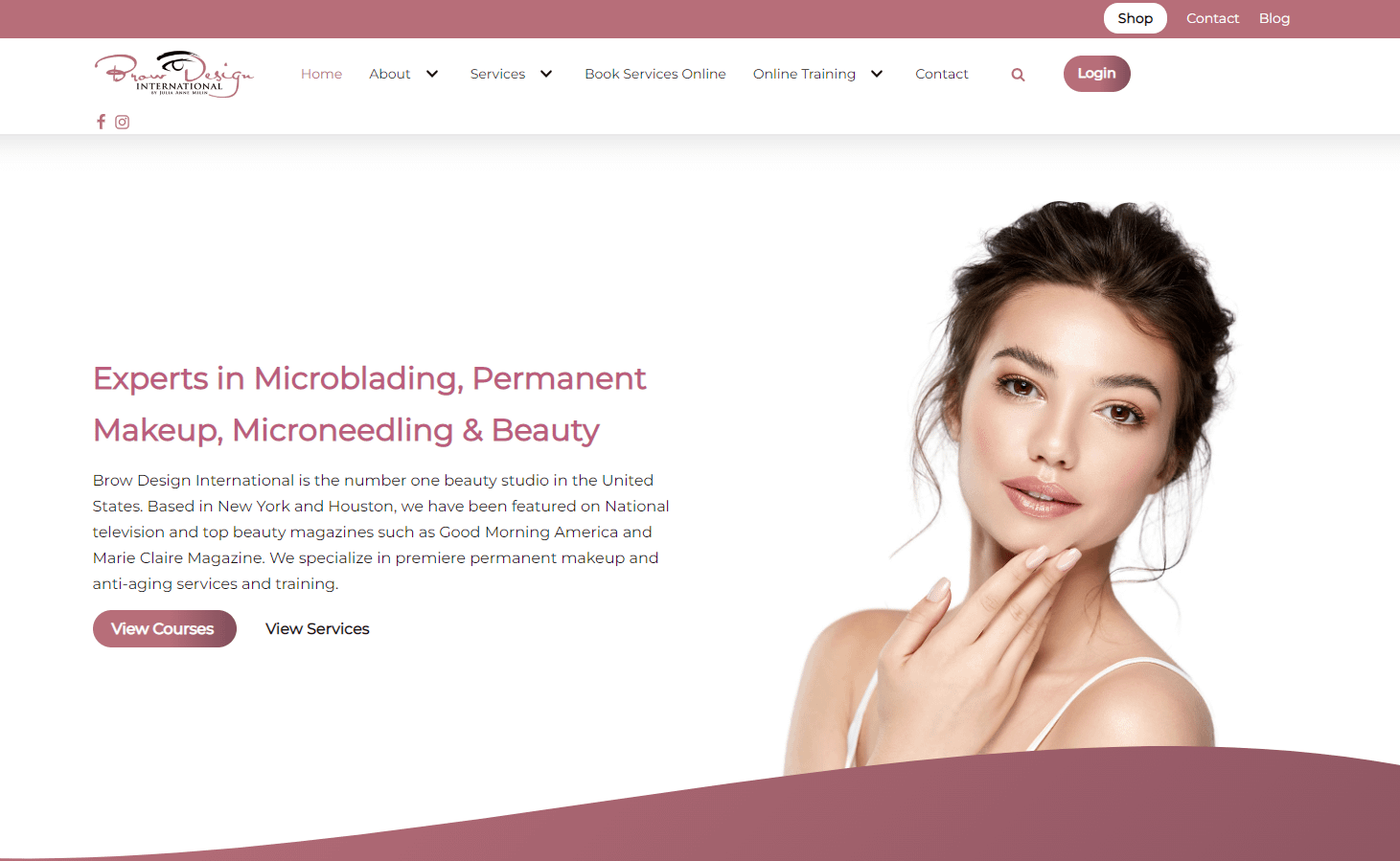 ---
6. Add affiliate marketing plugins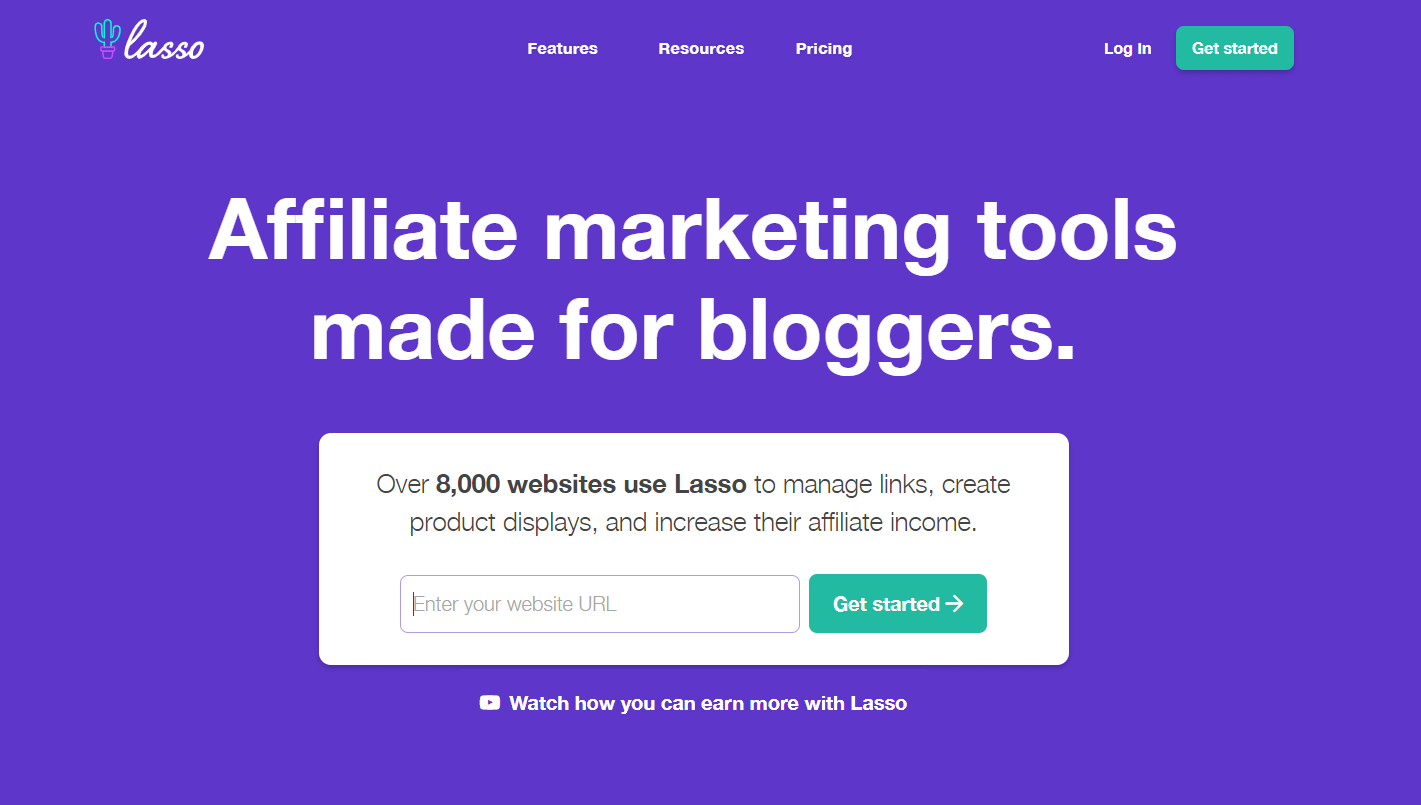 Next on our how to create a website for affiliate marketing tutorial is adding affiliate plugins. A plugin is software that adds new functions to WordPress.
Below are the top affiliate plugins you must consider:
---
7. Create stellar content
Loaded WordPress, installed a theme, and added affiliate marketing plugins?
Great, you are ready for the next step in how to start affiliate marketing: creating remarkable content.
Content is the backbone of your affiliate marketing website. Quality content builds trust with your audience so they click on your links.
Craft content that is:
Educational and leaves people with actionable insights
Engaging to boost your click-through rates
SEO-optimized so that it drives organic traffic
Consistent so readers keep coming back for more
In particular, focus on review articles to showcase your affiliate product features and benefits.
---
8. Insert affiliate links in your content
After writing and publishing top-notch content, insert affiliate links.
Affiliate links are the bridge that takes potential buyers who click on them from your site to a third-party site where they see your affiliate program's offer.
🎯 Follow these three tips when inserting affiliate links:
Include links in the proper context
Contextually relevant affiliate links get more clicks than extraneous ones thrown in thoughtlessly. Nothing puzzle or puts off a reader more than a misplaced link.
Avoid aggressive language
Being too salesy can cause potential customers to leave your site immediately as they feel cornered. Instead, use plain but enticing language to drive clicks.
Cloak your links
A naked, uncloaked link is long, ugly, and unbranded. Cloaking is disguising an affiliate link and removing the affiliate code, so it's not apparent that it's an affiliate link. A cloaked link is shorter, prettier, and branded.
Uncloaked link: https://bloatedcode45727647892478.affiliatewebsite.com/affiliate=6728
Cloaked link: yourwebsite.com/product-name
---
9. Drive traffic to your website
Without a constant traffic flow, your superduper content won't take you anywhere.
Nobody will read your content or click on your affiliate links.
So it would be amiss if our discussion on how to create a website for affiliate marketing skipped traffic generation methods.
🎯 Here are four proven methods of generating affiliate marketing traffic:
Guest posting
Guest posting is writing a blog post for another site that targets a similar audience to yours. Your mouthwatering content lures the host site readers to follow you to your site to enjoy more of your work. In your guest posts, link to your content in the guest post's body or your author bio.
Social media
No matter which audience demographic you are targeting, it's probably there on one of the social media platforms. The best part? You can advertise your website for free on your social media accounts on Facebook, Instagram, and Twitter.
Paid advertising
For faster, predictable traffic generation, you must pay to play. Promote your site on online advertising platforms like Google AdWords, Facebook Advertising, and Instagram Ads. In particular, Facebook ads are cheap. You can buy ads for as low as $5.
YouTube
Another rich traffic source is YouTube. The platform has a massive 2.1 billion users [34]. If you start and grow a YouTube channel related to your affiliate website, you can drive a lot of traffic to your site.
---
10. Track your affiliate campaigns
The final step in how to create a website for affiliate marketing is to track your affiliate website campaign performance.
Track, measure, and analyze your affiliate website's Key Performance Indicators (KPIs) to see if you are getting a return on your investment.
🎯 Here are vital affiliate marketing KPIs you must track:
Clicks
The total number of clicks on your affiliate program's text links, call-to-action buttons, or banners. Clicks show how much your website visitors are exposed to your affiliate offers.
Conversion rate
Conversion rate is the number of sales you generate from your clicks. High sales numbers show an excellent traffic-program fit. Many clicks with a few conversions might mean a poor sales page or a tracking problem.
Sales revenue
Sales revenue is the total amount of money generated from your affiliate programs.
Return on ad spend
Return on ad spend (ROAS) is the revenue you generate from your affiliate program after you've covered the advertising costs.
---
Final thoughts on how to create a website for affiliate marketing 🏁
In short, learning how to create a website for affiliate marketing can be a financial goldmine. Your affiliate marketing website can generate a predictable stream of income that enriches your life.
🧰 To create an affiliate website:
Choose a niche
Pick a domain
Choose a web host
Install WordPress
Pick a theme
Add affiliate plugins
Create stellar content
Insert affiliate links in your content
Drive traffic to your site
Track your affiliate campaigns
⌛ If you already know which niche you want to target, take the next step: brainstorm domain name ideas for your upcoming site now. 🚶