Are you feeling overwhelmed by managing a website? Don't worry. Many people feel the same way. From staying on top of content updates to keeping your site secure from hackers, website management can be a lot!
Below, we take a look at the four key areas that can help you make this process more efficient and effective.
Let's begin!
---
What is website management?
Website management is the practice of managing aspects of your website, such as content, images, features, users, and more. It requires understanding front- and back-end development to ensure successful traffic flow across a web page.
Regular maintenance allows you to identify and fix problems quickly, keeping people from getting frustrated or confused while visiting your site. Good website management also enables you to take the necessary steps to ensure your website is always up-to-date with the latest trends.
---
Why is it so important?
There are four reasons why website management is essential to the success of your online business:
1. Security 🔒️
Website management is key in providing the security you need for your site. From simple protections, such as installing the latest updates, to configuring access control and utilizing specialized software, this process ensures that everything on your site works together securely and properly.
Though there is no one-size-fits-all solution when it comes to protecting and managing your website, with the right tools and techniques, you can manage security needs regularly and give yourself peace of mind knowing that it is cared for correctly.
2. User experience 🖱️
Website management is a crucial component of ensuring your website's user experience remains excellent.
It goes beyond just setting up your site's initial structure and design. Instead, it involves constant monitoring and maintenance of its features. For example, staying aware of how frequently visitors access particular pages, keeping plugins up to date, and test-running any new functions can all help to keep your website running smoothly.
Not only will this benefit users because they get a better overall experience, but it can also help to keep them safe from malicious activities or bugs that could compromise their data.
3. Fresh content ✍️
Keeping your website content fresh and up-to-date is key to building trust among visitors and keeping them returning for more. When you have a website management process, doing tasks like reviewing, updating, and removing content as needed will be easier.
4. Brand reputation 💼
Website management is an essential part of keeping your brand's reputation spotless. Not only will you be able to better serve users who visit your website, but you'll also make a solid first impression for those who are new to your business.
By staying on top of trends and implementing content updates as needed, you can keep your site looking fresh and professional.
Now that you understand the benefits of managing your website, let's take a look at the four components of building a solid maintenance process.
---
4 Key areas for effective website management
---
Area 1: Choosing the right CMS and host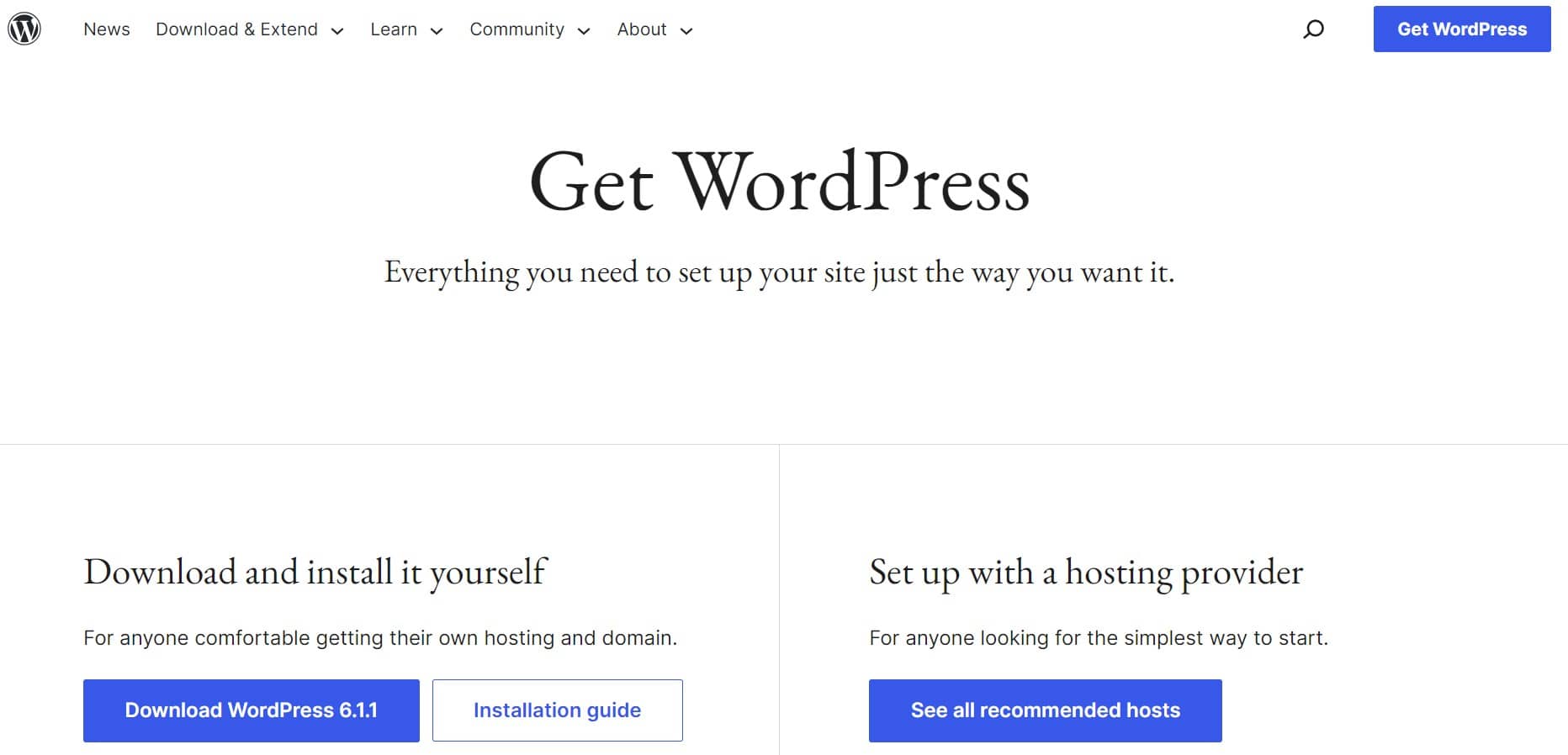 Choosing the right content management system (CMS) and host can make or break your website.
A poor CMS choice may lead to problems with your site's usability, security, and scalability, all of which are essential for keeping visitors engaged and returning to your website. But if you select the right CMS and host, your website can meet the objectives you have created it for.
There are many credible website hosts. One of our favorites is Bluehost. This provider is very affordable, with plans that start at $2.75 per month. You also get a domain name for free for the first year.
For CMS, we recommend WordPress. You can install plugins, use custom themes, monetize your site, and customize it to your liking.
It's also very simple to install WordPress on Bluehost, so it's a pleasant, stress-free process.
💡 Pro tip: If you're willing to spend a bit of extra money, you can get managed WordPress hosting. With these plans, the host does all of the work of updating your core WordPress software, themes, and plugins, so you can focus on creating (and maintaining) high-quality content.
---
Area 2: Creating a content schedule
A content schedule is about more than just getting organized or saving time. It's about maximizing the potential of your content marketing strategy and ensuring that you get the best results from it.
Content scheduling allows you to determine which topics and formats to use for your content, when they should be published, and how your team should promote them.
This is important because it gives you visibility over how each piece of content performs, so you can identify what works, what doesn't, and the key areas for improvement.
To create a successful content schedule, first, consider your goals and objectives. It's also essential to ensure consistency across the board in terms of topics, themes, tone of voice, and quality to reinforce the brand message at all times.
---
Area 3: Understanding your problem areas
Knowing where your problem areas lie is critical for achieving success. Without understanding which components are functioning ineffectively, improving website performance and meeting your online goals can be difficult.
Is the content creation process too time-consuming? Are you having trouble with your marketing efforts? Page speed? Usability? Design?
Identifying any issues or obstacles can help you create a proactive and tailored plan to ensure your website runs smoothly and efficiently.
The good news is that you don't have to identify these issues on your own. You can run your site through a free tool like GTMetrix to test your site performance or SEOptimer to assess your site for SEO issues.

---
Area 4: Considering future plans
Do you own an online store and would like to one day open up a physical one? Do you plan to scale your business beyond your city's borders?
Far too often, website management plans focus solely on the present. However, if you really want to create a successful plan that allows your website to thrive in the long run, it's essential to consider how it will evolve as technology advances and markets change.
Taking this into account now helps ensure that you won't need huge investments or massive overhauls down the road. Ignoring future possibilities can leave you with a plan that has a limited lifespan and cannot be adjusted when needed.
---
Manage your website by focusing on 4 key areas
Website management is a crucial factor to consider when developing and maintaining an online presence. As with any project, it's essential to have a plan, map out the necessary steps, and understand potential problem areas before implementing anything.
🎯 Choosing the right CMS and host, creating a content schedule, understanding your problem areas, and being clear on your future goals are all essential aspects of effective website management.
Ultimately, if done correctly, this can lead to significant updates and improvements on both ends: from clients' satisfaction to overall business growth!
👨‍💻 Creating a new website and need some guidance? No need to figure it out all by yourself. You can check out our helpful post on 👉 how to make a website.