How do you buy expired domains with traffic?
If you've been trying to figure out the answer to this question, you've come to the right place.
Many people interested in creating online brands often opt for a fresh new domain – something they can build from the ground up, all on their terms.
While there are definitely advantages to purchasing a new domain, expired domains (especially those that already have traffic and good domain authority) can be a hidden treasure.
In this post, we'll discuss the benefits of buying an expired domain and some valuable tips on how to evaluate the value of such a domain. We'll also share five reputable websites that you can use to purchase one.
Without further ado, let's get into it.
---
Why buy expired domains with traffic?
There are three main reasons why you might want to buy expired domains with traffic:
---
1. You get instant traffic
When you start a new website, you have to work really hard to get people to visit it.
On average, it can take three to six months to start seeing some sort of website traffic. This is assuming you have quality website content, solid technical and on-page SEO, target the right keywords, and are building backlinks.
On the other hand, if you buy a domain that already has traffic, you instantly get many people visiting your website from the get-go.
This is great because you don't have to work as hard to get visitors. You can use this advantage to focus on making your website better and creating interesting content to keep those visitors coming back.
---
2. You get an SEO advantage
The reason why getting traffic might take a while for new websites is simply because SEO takes time and patience.
When you have a brand new website, search engines like Google have to find and understand your website before they can rank it in search results. They use bots or crawlers to explore the internet and discover new websites. This process can take some time, especially if your website is new or hasn't received backlinks from other websites.
But if you buy a domain that already has traffic, it's like getting a headstart in the SEO game. You inherit some of that old website's reputation from search engines. You don't have to begin from scratch.
---
3. You inherit an established authority
Building authority in a specific niche takes time and effort. You may have to blog regularly, guest post, be active on social media, and so much more just for the audience to start recognizing you as an authority figure in your niche.
However, expired domains that have been around for a while might have already gained authority in their field. This authority can make it easier to attract both users and other reputable websites for collaborations.
---
How to evaluate the quality of an expired domain
Just because a website has good traffic doesn't mean it's the right choice for you. It's important to have a look at the quality of the traffic and evaluate whether or not it suits your brand.
Here's how to do so:
---
Step 1: Look at traffic sources 🚦
It's essential to scrutinize the sources of the domain's existing traffic. This means you should carefully look at where the people who visit the website are coming from.
Some visitors come because they found the website through search engines like Google or typed the website's address directly into their browsers. This kind of traffic is more valuable because these people are genuinely interested in the website. Search engine traffic can also be easier to get and maintain since it only requires maintaining your website, with no need to maintain separate social media accounts.
There are many tools that can help you track and understand website traffic. These include:
---
Step 2: Check backlinks and domain authority 💻️
Another great reason to buy expired domains with traffic is because they likely already have high-quality backlink profiles.
A domain's backlink profile shows how popular and important it is. When a domain has many other websites linking to it, it's like a sign that says, "Hey, this website is important and useful!" The more links it has, the more important it seems to Google, and this is one of the ranking factors.
While checking the backlinks to the domain you're interested in purchasing, it's important to remember that not all links are the same. Some are good because they come from important and relevant websites. Others are not so good because they come from websites that aren't very important or related to the topic.
Having a few good links to your website is more valuable than having many links that don't really help much.
Having good, quality backlinks can also help with your website's Domain Authority (DA). The DA is a score from 1 to 100 that estimates a website's trustworthiness and ability to rank well in search results. In a nutshell, higher scores indicate more authority.
There are a few tools that can help you determine the expired domain's backlinks and DA. In addition to the ones we mentioned in the previous step (Ubersuggest, Ahrefs, and Semrush), you can also use Moz's Domain Authority Checker.
---
Step 3: Consider potential penalties 🎲
Domains that were neglected by their previous owners may have incurred penalties from search engines. So, it's essential to check if the domain is under any penalties before you invest your hard-earned money in it.
Using tools that evaluate a domain's history can aid in uncovering any red flags. You can use:
These tools can help you piece together a domain's history, from its content changes to ownership transitions and more, giving you valuable insights when considering a domain.
---
5 Websites where you can buy expired domains with traffic
---
GoDaddy is a well-known company that helps people create websites and manage their online presence. It's super popular because it makes it easy for anyone, even those without technical skills, to buy domain names and host websites.
One cool thing about GoDaddy is that they have a service called GoDaddy Domain Auctions.
As the name suggests, this is where domain owners put their domains up for auction and buyers can purchase them.
Some of these domains are expired domains.
To use the service effectively, you can navigate to GoDaddy Domain Auctions > Popular Searches > Expiring.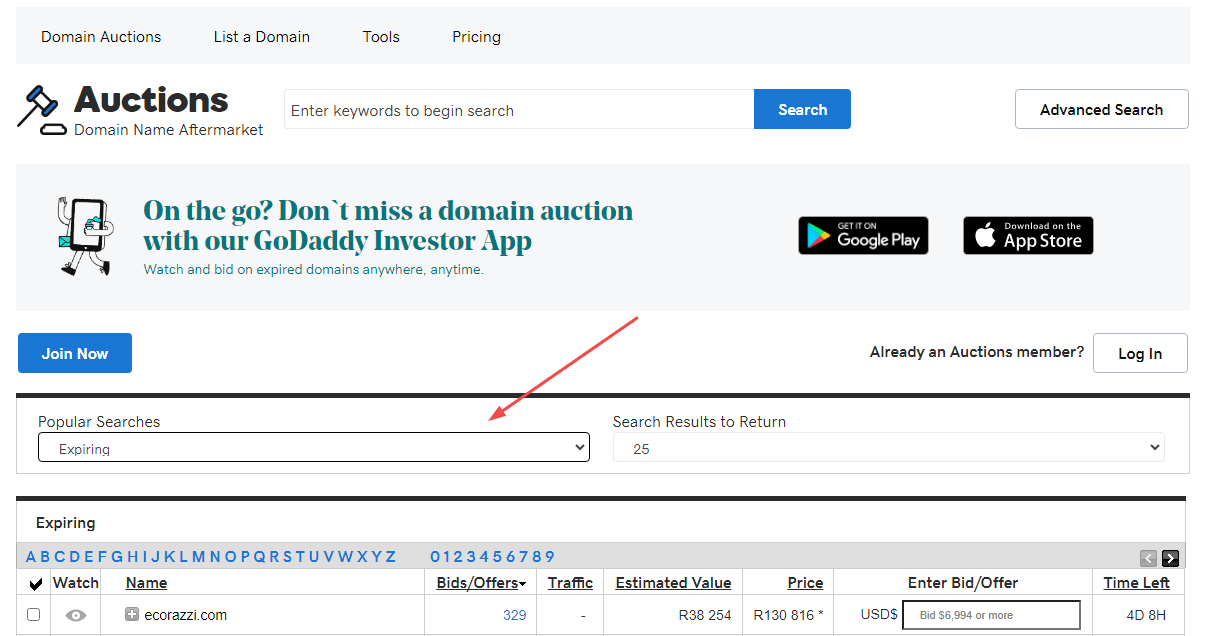 This will reveal all the domains that will soon expire, making it easy to buy expired domains with traffic.
The cost of buying an expired domain on GoDaddy Domain Auctions depends on how sought-after it is and how much competition there is in the bidding.
---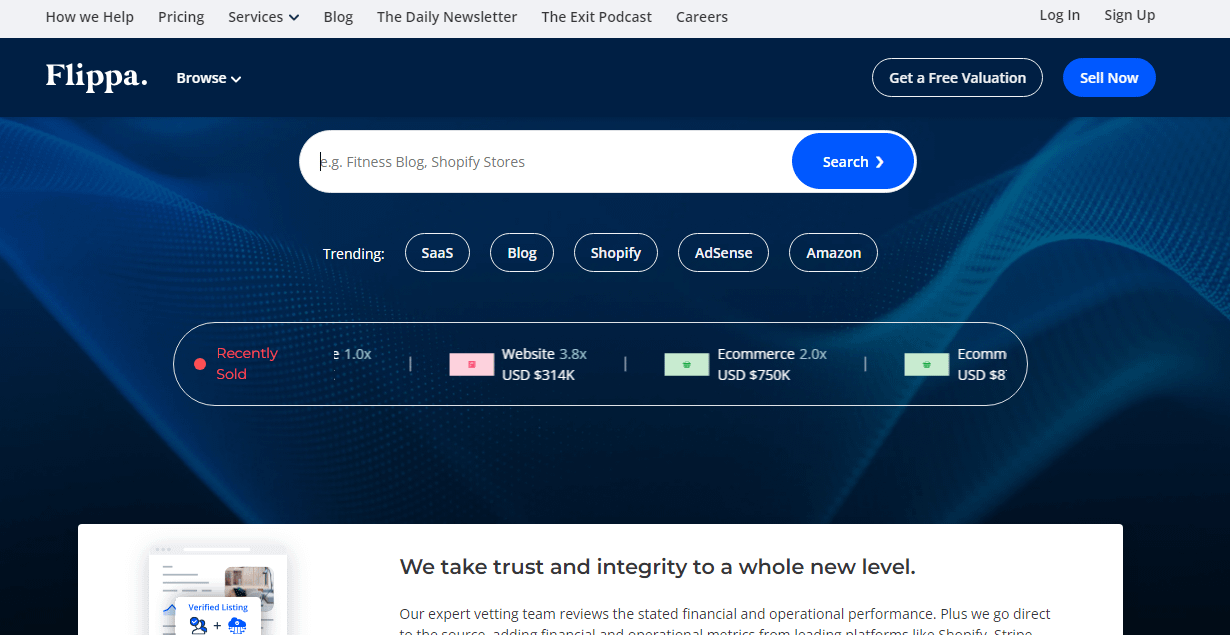 Flippa is another well-known online marketplace where people buy and sell websites, domains, and apps. So, if you're looking to buy expired domains with traffic, Flippa can be a great place to hunt.
Sellers often list domains that they no longer want that have a history of attracting visitors. You can search for domains with traffic data to identify promising options.
The cost depends on factors like the domain's age, traffic, and niche. You might find some affordable options for a few hundred dollars, while premium domains with substantial traffic can cost thousands or even more.
---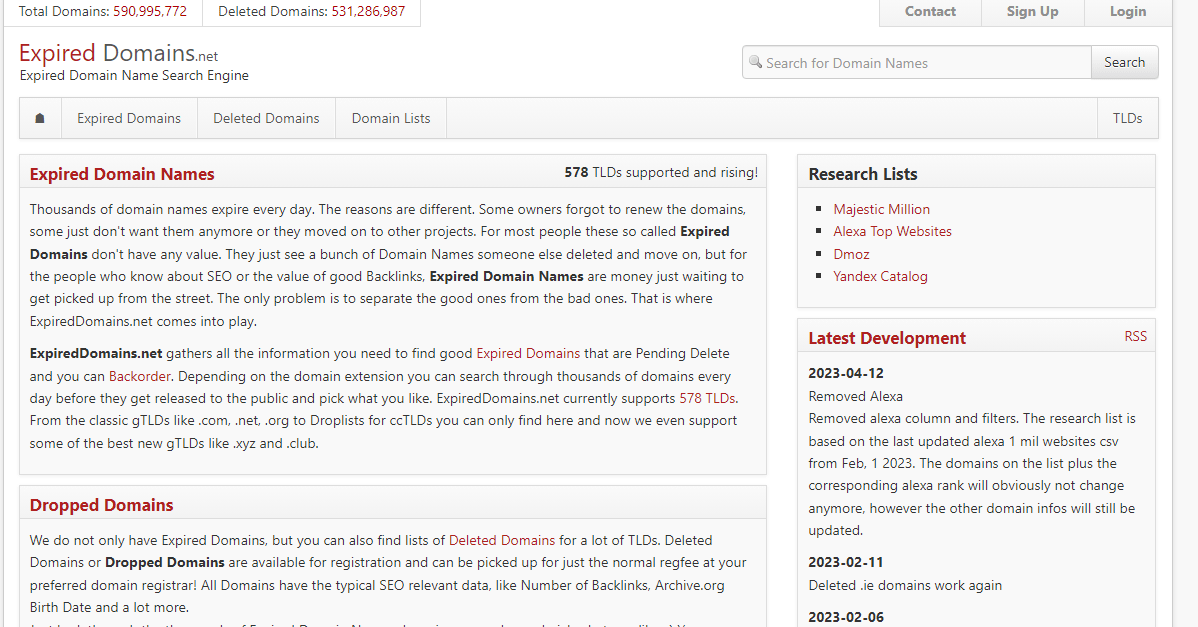 Expired Domains is a popular online platform that specializes in helping people find and buy expired domains with traffic.
This platform provides various tools and filters to search for expired domains based on specific criteria like keyword relevance, domain length, and traffic metrics. It offers information about these domains, including their backlink profiles, domain age, and traffic statistics. This data can help you make informed decisions about which domains will be the right choice for you and your needs.
Expired Domains also offers a daily list of domains that are about to expire or become available, giving buyers a chance to snag valuable options before others.
---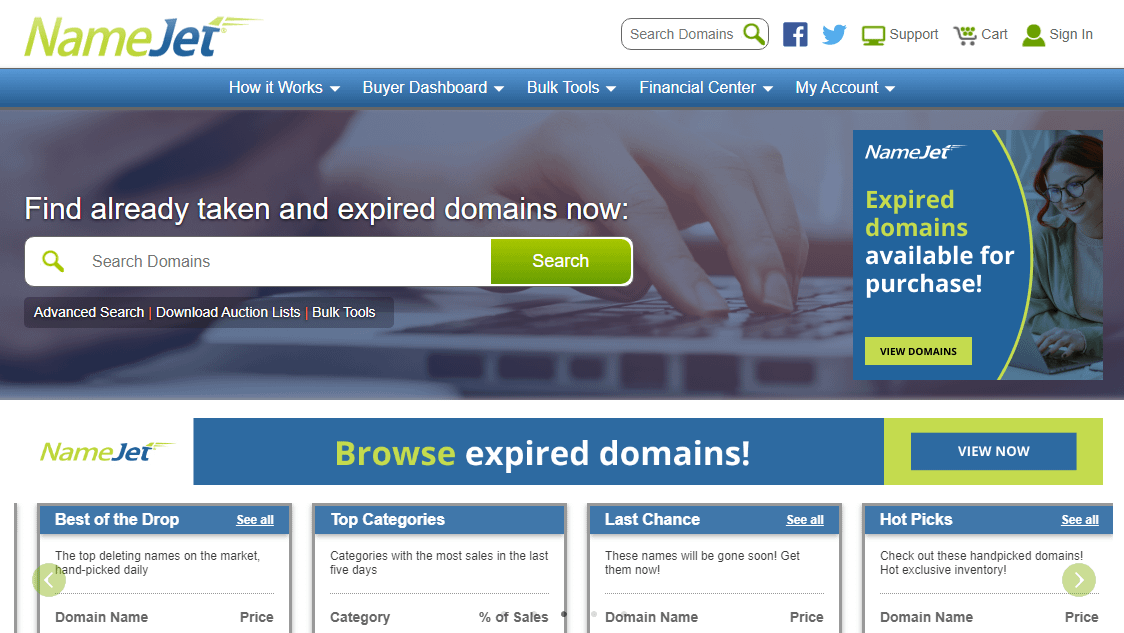 NameJet is an online platform specializing in domain auctions. While it might not be as popular as the above options, it's known among domain enthusiasts for its services.
NameJet can be valuable if you're interested in buying expired domains with traffic. They auction off domains that were not renewed by their previous owners.
Many of these domains already have established traffic, making them attractive to anyone interested.
---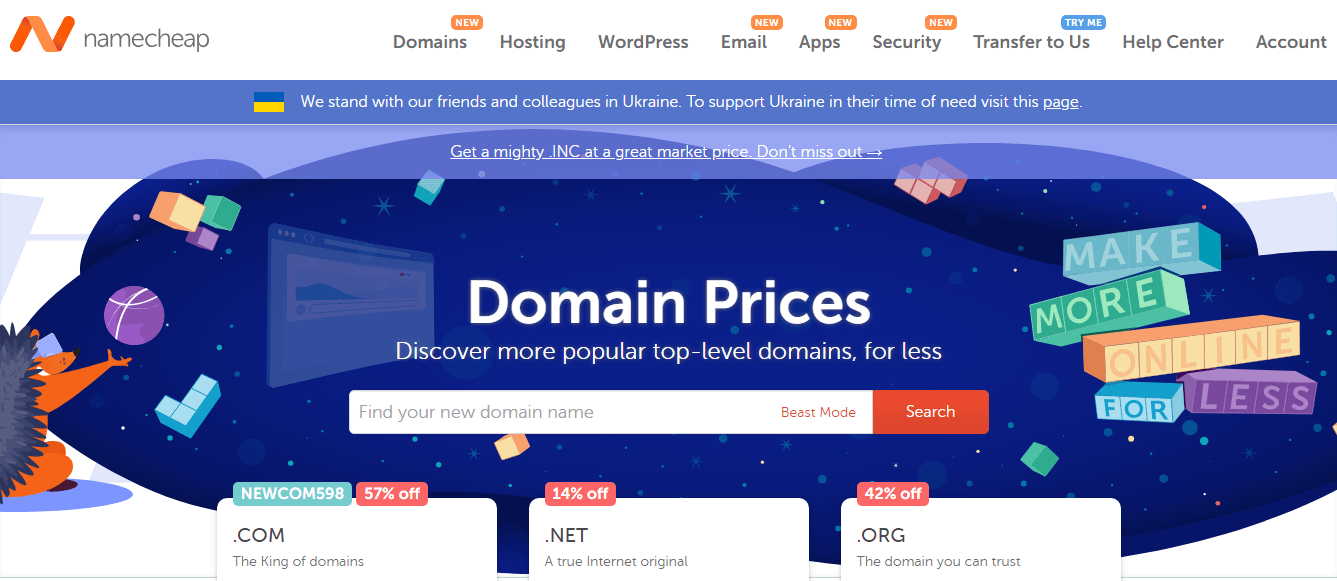 NameCheap offers domain registration and web hosting services. It's quite popular due to its user-friendly interface and competitive pricing.
NameCheap primarily focuses on domain registration. It doesn't specialize in buying expired domains with high traffic like some other platforms. However, it does offer the NameCheap Marketplace where users can buy and sell domains, including cheap expired domains.
---
Strategies to revive an expired or dormant website
The above guidelines will help you buy expired domains with traffic.
Once that's done, the following tips will help you make the most of your new purchase(s).
Assess existing content and structure
Before attempting to make any changes, it's important to assess the existing content. Identify what can be salvaged, what needs updating, and what should be discarded. The website's structure also plays a vital role. Is it easy to navigate or intuitive? If not, what can you do to improve it?
---
Update and refresh the design and user experience
An outdated website can turn away visitors. You can give the site modern design elements and a seamless user experience. A visually appealing and user-friendly site can work wonders in retaining and engaging your traffic.
---
Implement SEO strategies
As you know, SEO is one of the most important elements for any successful website. While the domain you bought might already have decent SEO elements in place because it has traffic, there is always room for improvement.
You can integrate relevant keywords, optimize meta tags, and enhance the overall on-page SEO. Additionally, focus on building a strong internal linking structure. If the domain already has valuable backlinks, ensure they are well-incorporated into your content strategy.
---
Leverage existing domain authority
Capitalizing on the domain's existing authority can fast-track your website's growth. You can connect with influencers and authoritative sites in your niche. Their association with your revamped domain can amplify your credibility.
---
Buy expired domains with traffic: final thoughts 🧐
Buying expired domains with existing traffic is a great strategy that can offer a shortcut to online success. The instant traffic, SEO potential, and authority boost are rewards waiting for those willing to take the leap.
Before you take this leap, though, remember to evaluate the domains you're interested in by using online tools. You should also use a reputable domain marketplace to make sure the purchase and transfer of ownership runs smoothly.
Once you have ownership of the domain, you can apply effective revival strategies.
With the right approach, you can transform your domain into a thriving online destination.
👉 Need guidance on how to build your site? Check out our detailed website building guide that reviews the seven core pages that (almost) every website should have.