If you're thinking about starting a lash business from home, you probably have a lot of questions in mind. Like, how can you market your business? And do you need to register it? Or how profitable can it get?
We understand how challenging it can be to start any business from home, that's why we decided to create this guide for you.
Below, we focus on the five major steps you need to take to help get your business started off on the right foot. From getting registered to setting up your workspace, we'll guide you through it all.
So, whether you're just starting out or are a seasoned lash artist, read on to learn everything you need to know about this exciting new venture.
---
Starting a lash business from home in 5 easy steps
Table of Contents 📚
---
Step 1: Take care of the paperwork 📎
Yes, the first step on our list is probably the least exciting, but trust us, you'll want to get this done and out of the way sooner rather than later.
So, what paperwork do you need?
Firstly, you'll need to register your business. This process can vary, depending on which state or country you're in. However, registering your business typically involves a small fee.
Another important step is to open a business bank account. This will help you separate your personal and business finances and will help make your life a lot easier when tax season rolls around.
Getting insurance is also very important because anything can happen; a client can get injured, or they might experience an unpleasant reaction to a product you used on them. So you'll want to ensure that you and your business are protected no matter what happens.
---
Step 2: Set up your room 🚪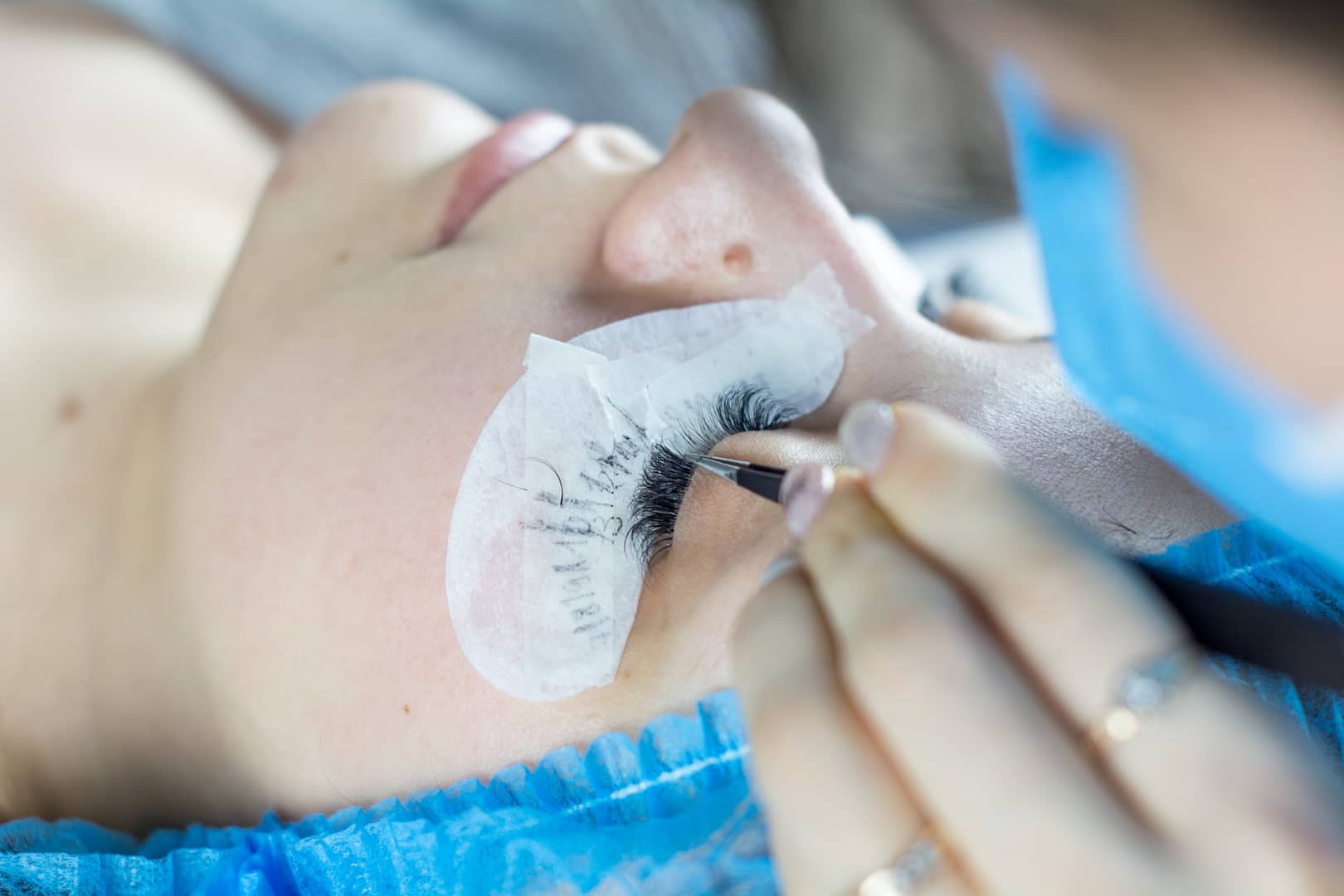 Step two on our guide to starting a lash business from home is choosing the ideal room to operate your business.
What type of room do you need?
If possible, choose a room separate from your living area to ensure privacy and minimal distractions.
Ideally, the room should also be spacious. This means that your business furniture and equipment should fit in and leave enough space for you and your customers to be comfortable.
If space is a little challenging, think about creative ways to work around this.
For example, if there isn't enough room to fit in a whole display cabinet, then perhaps consider using floating shelves instead.
👉 In terms of equipment and furniture, as the bare minimum, you'll need the following:
A lash bed
A magnifying lamp
Tweezers
The appropriate adhesives
Lash extensions
In addition, think about factors such as natural lighting, noise levels, and if the room gets enough ventilation.
---
Step 3: Choose your services and prices 💵
This step of starting a lash business from home can actually be one of the most challenging.
In terms of setting prices, some business owners choose to go as low as possible. Their thinking is that this will help to attract many customers.
The problem with this approach is that if your prices are too low, earning a living from your craft can be difficult. On the other hand, setting prices that are too high can deter many potential customers.
A better approach for setting prices is to research what other lash artists in your area are charging. Once you know the average price, you can then consider your skill level and experience.
While setting your prices, remember to factor in the cost of your supplies and other expenses that help to keep your business running.
In choosing the specific services you'll offer, again, consider your skill level. It's essential to provide services that you're confident in performing. This will help ensure that you provide a high-quality service. You also stand a better chance of getting repeat customers and good reviews, which makes it easier to expand your business over time.
---
Step 4: Build your website 🚧
Building a website may not be a top priority when starting a lash business from home. However, remember that you're trying to establish your brand, expand your reach, and build credibility. In today's digital age, a website can help you achieve this.
If your budget is limited and you can't afford a website designer or developer right now, that's okay.
You don't need to have coding knowledge to create a website from popular content management systems like WordPress.

You'll want to choose a web hosting provider like Bluehost to host your website. They offer fast loading speeds, a user-friendly interface, and make it easy to build your website.
You can also check out our recent post on how to launch a new website: a beginner's guide to learn more.
Remember to include important information like your services and prices, an "about me" section, and your contact details when creating your website.
---
Step 5: Set up social media accounts 📱
Our guide on starting a lash business from home would be incomplete without including social media.
Listen, whether or not you're a huge fan, the reality is social media is a powerful tool for businesses.
But how do you use it to market yourself?
👉 Here are a few tips for you:
Start with one or two platforms. Constantly posting and engaging your market on social media can be time-consuming. And if you're running your business by yourself, it will be draining to be on Facebook, Instagram, YouTube, Twitter, TikTok, and so on. So, choose one or two platforms most relevant to your business and focus on building your brand there. For example, Instagram helps you post beautiful images that will help you showcase your work, rather than a text-based platform like Twitter.
Post high-quality images.
Engage your followers in the comments and respond to direct messages.
Use hashtags effectively to help increase your visibility.
Consider collaborating with beauty influencers to help expand your reach.
Encourage your happy customers to review your services and tag your business.
---
Start your lash business today 🚀
With the rise of remote work, starting a lash business from home has never been more accessible. However, it does require careful planning and execution.
By following the above tips, you can set yourself up for success and grow your little home business into a brand.
Remember to take your time to plan carefully and be patient and consistent. Most importantly, prioritize your clients and give them your best work every time.
For more information about this exciting new journey, check out our post: tips on starting your own business (expectations vs. reality).