Starting a lifestyle blog can be a great way to take control of your financial future while doing something that makes you happy. This guide to how to start a lifestyle blog will show you everything you need to know to get started.
Below, we look at the six most important steps to help start your lifestyle blog, from choosing a niche to launching your site.
Let's begin.
---
How to start a lifestyle blog in 6 steps
---
Step 1: Choose a niche
Choosing a writing niche is one of the most important steps in how to start a lifestyle blog. But before you decide on one, what exactly is a writing niche?
In a nutshell, a writing niche is the specific area, genre, or topics you will specialize in as a writer. Your niche can be anything from writing articles on financial topics to crafting creative stories for children.
Selecting it is all about narrowing down the topics you want to write about and understanding which ones people are looking for most often.
Now, you might be thinking that lifestyle is already a niche.
Technically, it is. However, it is a vast niche. As a new lifestyle blogger, choosing a couple of sub-niches to focus on can be helpful. This can help to give your content direction so you're not overwhelmed.
Here are a few sub-niches to consider:
Health and wellness
Minimalism
Beauty and fashion
Self-development and productivity
Travel and adventure
Mental health awareness
Food and cooking
Self-care
---
Step 2: Name your blog
The next step in how to start a lifestyle blog is to choose a name for your blog.
Giving your blog the right name is very important. After all, this name will become your online identity that people remember and associate with whatever content you create.
But it's not easy to develop a creative, catchy, never-been-used-before, easy-to-remember, blog name all by yourself.
That's where our blog name generator comes in!
It's a special AI tool that helps give you blog name ideas in just a few clicks. Simply type in some keywords, and you'll have dozens of catchy and creative options.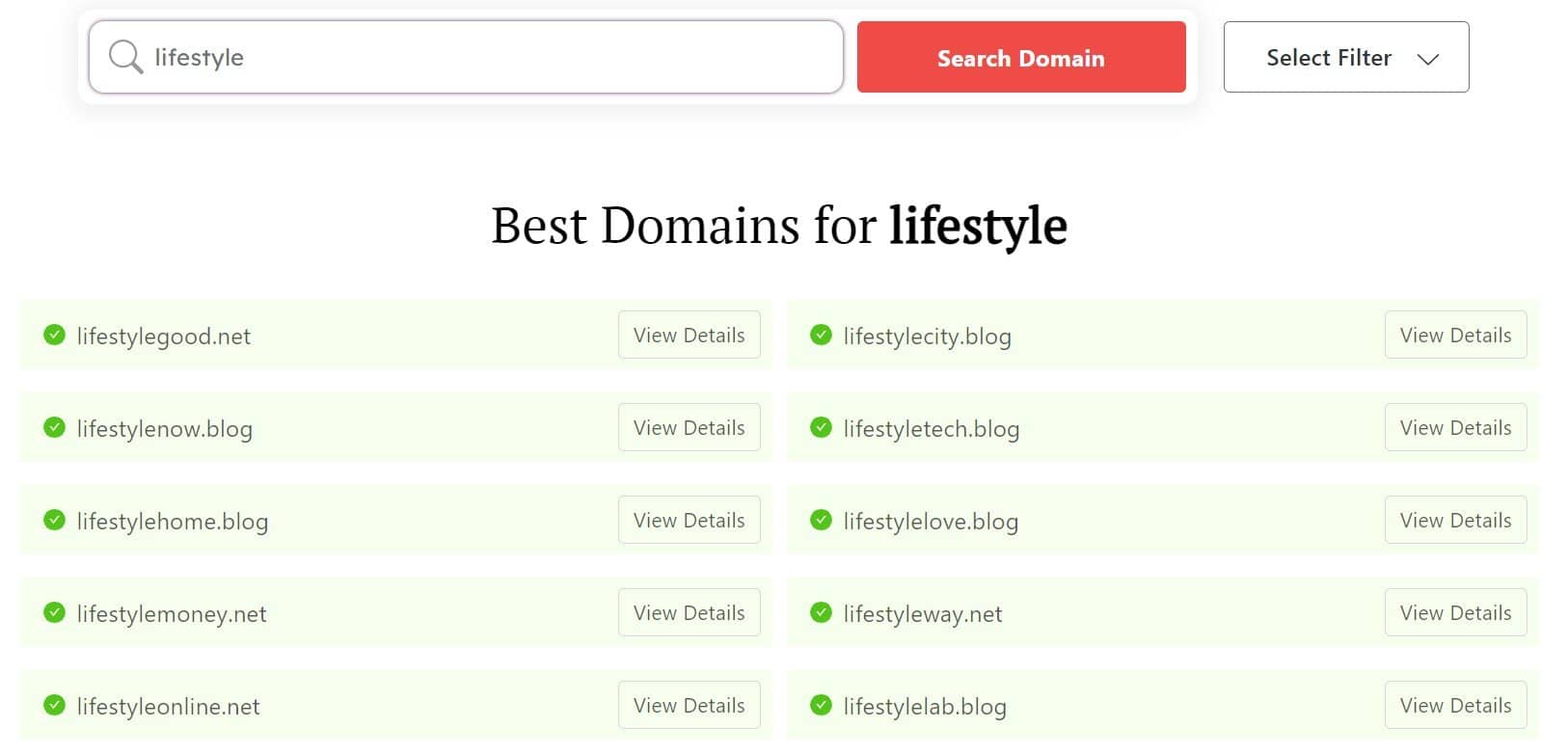 If you're not crazy about any of the options, you can simply scroll down to find suggestions from three useful categories: Sounds Like, Rhymes With, and Random Suggestions.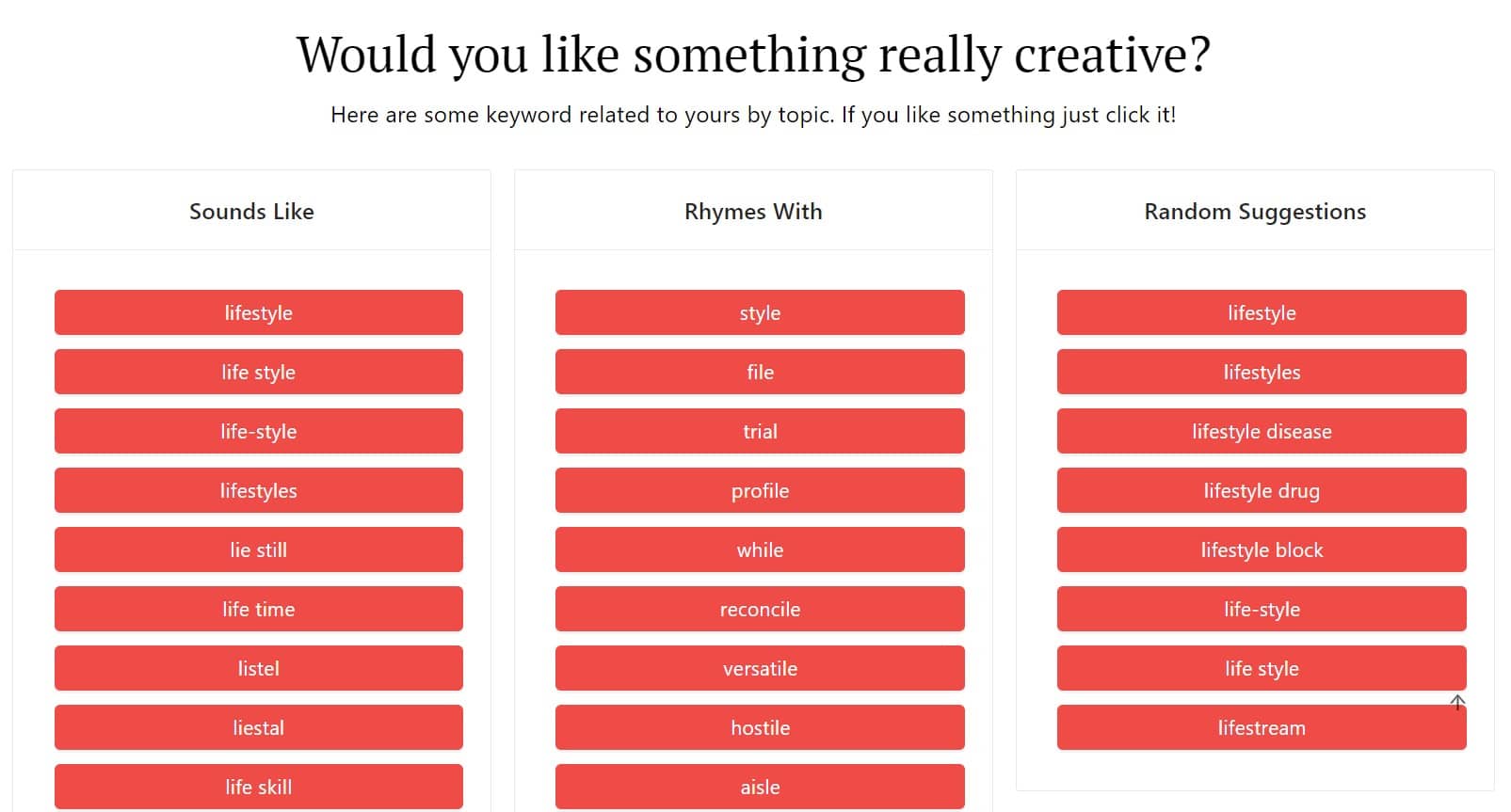 This helps to add more creativity and can help you find the perfect name for your blog.
💡 For additional guidance, check out our ultimate guide on choosing a domain name.
---
Step 3: Decide on your blogging platform
The next step in how to start a lifestyle blog is to choose your blogging platform.
A blogging platform is a software or content management system (CMS) that provides an online space to create, publish and manage blog content.
While there are many available platforms, our favorite is WordPress. We love it because its user-friendly interface and flexibility make it an ideal solution for those looking to start their own blog or website.
With WordPress, you can access thousands of themes (see next step), and you also have the ability to customize each element of your blog or site.
---
Step 4: Select your host
A web host helps to provide the necessary infrastructure to ensure that web pages and services are accessible virtually anywhere in the world.
When searching for a web host company, you'll need to ensure that it has the following:
Excellent customer support to help you navigate any technical challenges.
Good security to keep your blog safe.
An SSL certificate. If you plan to collect sensitive data from readers (e.g., emails, contacts, etc.), an SSL certificate helps with data encryption. SSL certification also makes your site appear more trustworthy to Google.
Adequate disk space so you can share your content with readers.
While there are many great web hosting companies to choose from, our personal favorite is Bluehost. It has all the above services and more. It's also very easy to install WordPress on Bluehost.
---
Step 5: Choose a theme
Choosing a theme for your blog is an exciting process. It sets the foundation for how your audience perceives you and your content.
A good theme should not only reflect the topics you plan to write about, but also represent your personal brand.
If you're looking for fun and creative theme options, ThemeIsle's collection of starter sites has plenty to choose from. The library also enables you to import ready-made websites in just a few clicks.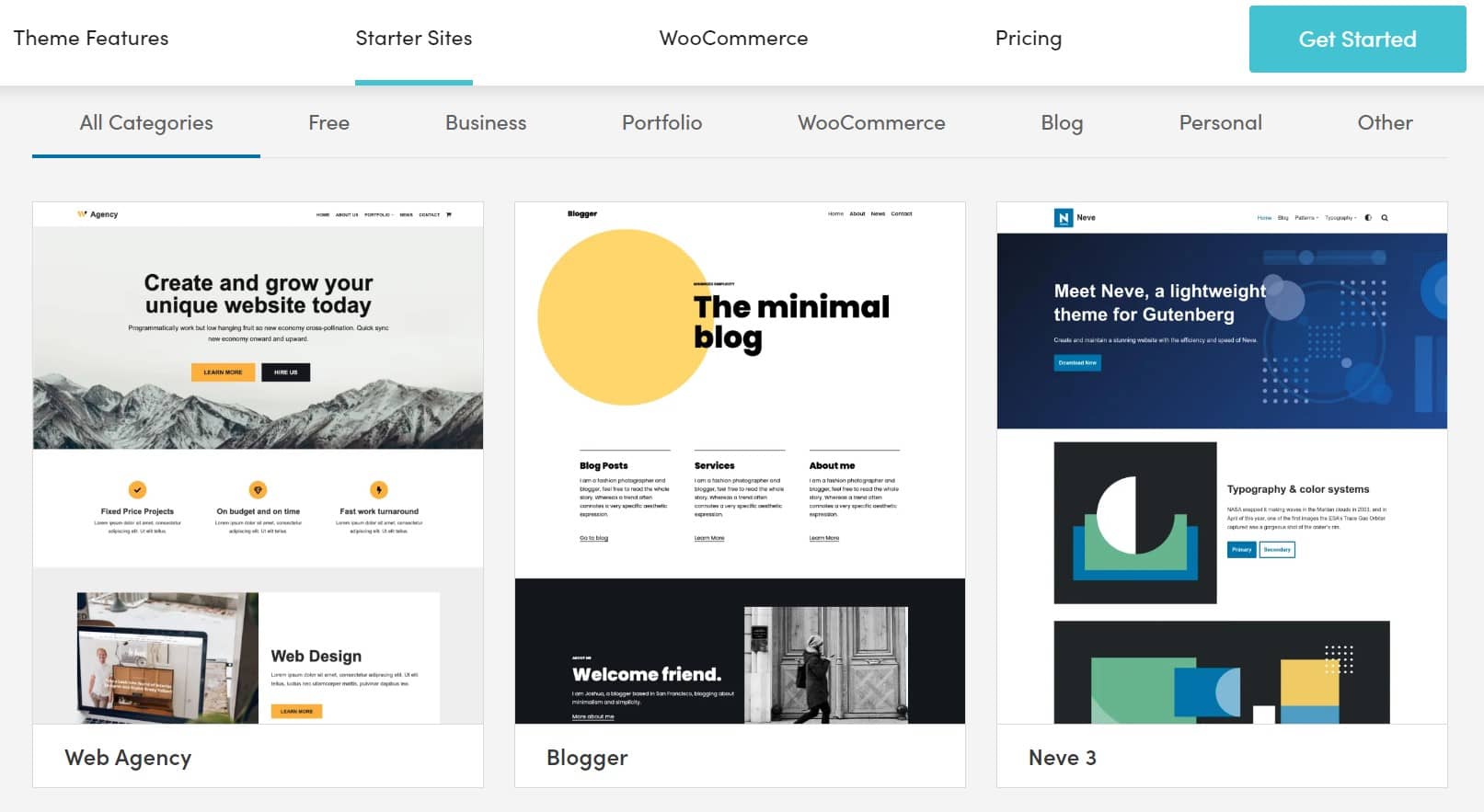 A few standouts that can be perfect for a lifestyle blog are:
Note that these starter sites are meant to be used with Neve, a highly customizable theme from ThemeIsle.
---
Step 6: Launch your blog
Once you're happy with your niche, the name of your blog, your web host, CMS, and theme, it's now time to launch your blog.
Blogging can be a time-consuming process that requires a lot of research, content development, and dedication. But once you finally start getting those subscribers and people who connect with your content, you'll realize that the results are worth all the upfront work.
So, take your time developing a good blogging and SEO strategy, researching topics, and creating your content.
In addition, don't be afraid to tweak or adjust your content as you go until you find the right flow for you and your audience.
---
Ready to start your lifestyle blog?
Learning how to start a lifestyle blog can be overwhelming, but it doesn't have to be. By simply breaking it down into a few simple steps, you will gain clarity on all you need to achieve.
In addition, researching and understanding what goes into creating successful blog content can help you deliver thought-provoking content that can become the foundation of a profitable business.
In the process of making your blog successful, remember to have fun and get creative! Finding newfound joy in storytelling while doing something you love along the way is priceless.
Now, take those baby steps—choose your niche, decide on the name for your blog, pick out a web host and blogging platform, choose a design or theme that speaks to you, and create content with zeal and flair, and soon enough, you'll launch yourself off toward success.
Looking for blog topics to help you get started? Check out our roundup of 👉 lifestyle blog topics to delight your readers.